It sounds like Rey and Finn won't be on other sides of universe for the next Star Wars movie. Fans of the two new characters were disappointed that they spent the entirety of The Last Jedi separated until the last moment of the movie. However, it sounds like that won't be the case for upcoming Star Wars: Episode IX. John Boyega was at Awesome Con (via Empire Magazine) this weekend and said that while he hasn't read the script yet, Daisy Ridley did get some dirt from J.J. Abrams.
"I haven't read the script for Episode 9. But Daisy did shoot me a text saying, 'Oh my gosh, I just heard from JJ (Abrams), and we're back together,'" he said. "That's what I'm really excited about, is Finn and Rey back together again."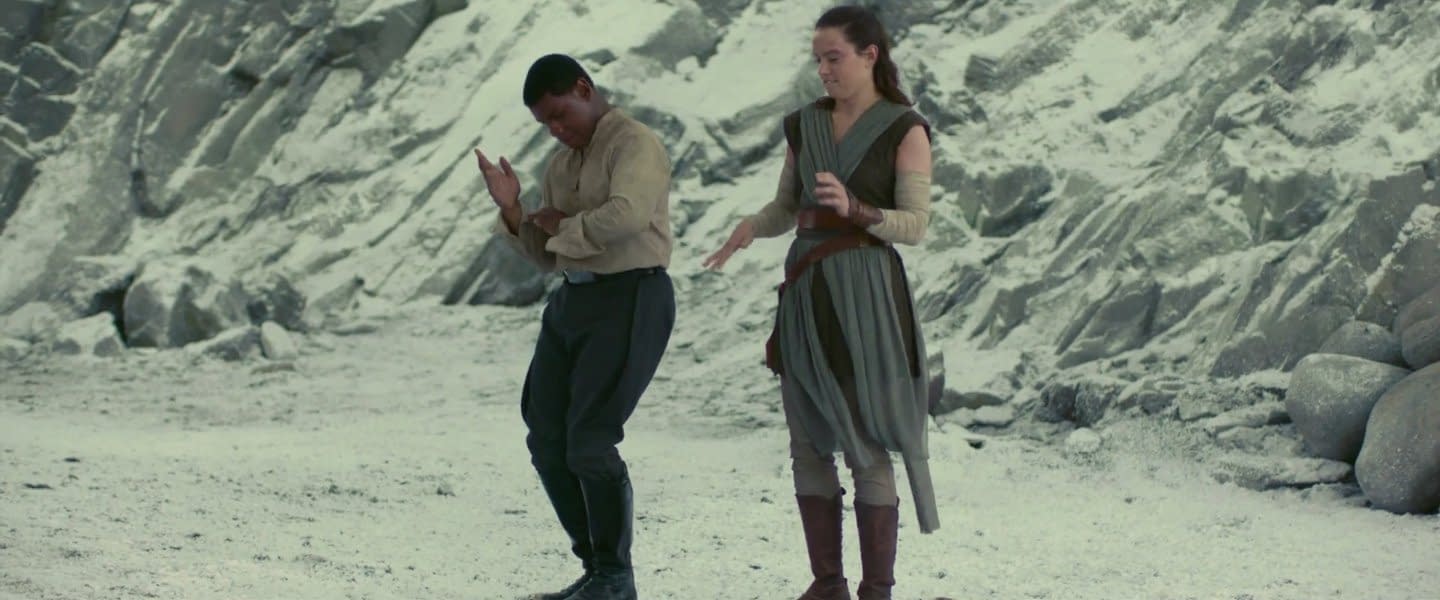 Boyega also repeated what he has said previously: that he believes that it's going to be all-out war in Episode IX.
"I think it's going to be all-out war in this final chapter, so we need to be prepared."
The movie is set to start filming this summer, so we'll start learning more plot details as the year goes on.
Star Wars: Episode IX, directed by J.J. Abrams, will star Daisy Ridley, John Boyega, Oscar Isaac, and Adam Driver with unconfirmed but assumed to be returning cast members Domhnall Gleeson and Lupita Nyong'o. It will be released on December 20th, 2019.
Enjoyed this article? Share it!