[Sundance 2018] Minding the Gap Review: An Intimate and Beautiful Look into the Lives of Young Men
[rwp-review-recap id="0"]
Minding the Gap looks at the lives of three young men growing up in Rockford, Illinois in an intimate and thought-provoking way that will hit like a punch to the gut.
Director: Bing Liu
Summary: Welcome to Rockford, Illinois, the heartland of the post-industrial rust belt of America. But more importantly, welcome to the revelatory work of Bing Liu, an electrifying new voice in documentary filmmaking. Bing, 24, returns home and reconnects with his friends Zack and Keire, whom he's been skateboarding with since childhood. Archival recordings of their former glory coupled with current interviews and extraordinary skateboard footage tell the story of three young men who banded together to escape their volatile families. As they grow up before our eyes, unexpected revelations threaten to crash their decade-long friendship.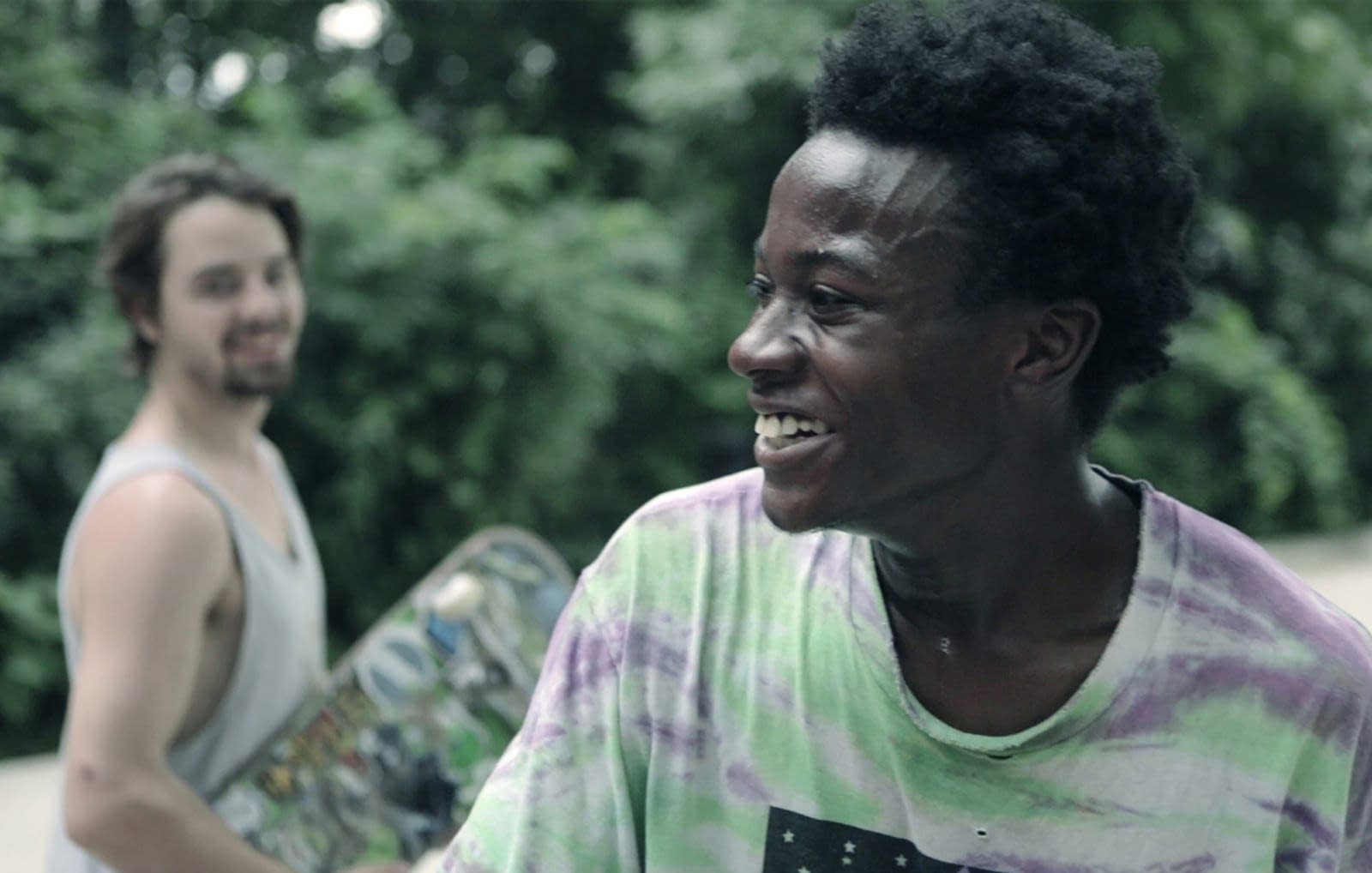 Minding the Gap starts off as a look at the lives of three skateboard-loving friends — and, for a little while, it doesn't look like it's going to be much more than that. Director Bing Lui follows his friends as they skate around a town that looks like something out of a zombie apocalypse movie. There aren't any people and no cars to get in the way as they skate down the deserted streets in what appears to be the middle of the day. However, Minding the Gap takes a sharp turn into reality as Lui begins to follow the everyday lives of his his friends Zack and Kiere. Zack is suddenly faced with responsibility when his girlfriend Nina gets pregnant, and Kiere is not dealing with the death of his father very well. All three young men come from the sort of background wherein the line of punishment and abuse is walked.
We watch as Zack and Nina's relationship falls apart after the birth of their son, Elliot. We see Kiere come to terms with becoming an adult and learn that growing up sometimes means growing apart. We see how there isn't much for any of these young people in Rockford, and we even get to see Lui confront his mother about his own abuse. What started off as a fun little documentary about skateboarding becomes a harsh slap of reality to young people growing up in dead towns with no opportunities. Lui has been filming for most of his life, and we get shots of the boys skateboarding together as kids that we don't get to see in documentaries very often. These aren't home videos shot by parents, but one of the friends watching his friends. Lui is the friend of all of these people, and it brings a level of honesty to the footage that we don't get to see.
Minding the Gap is not what you expect the first few moments going in. The camera moves behind the skateboarding friends and there is a good chance Lui himself is on a skateboard as he watches them. However, the reality of the world comes crashing down for all of these young people, and seeing that unfold his heartbreaking at times.
[rwp-review-ratings id="0"]
[rwp-review-form id="0"]