The 2020 Version of "The Grudge" Acknowledges A Shared Universe
The upcoming installment to The Grudge is gearing up to terrify audiences in early 2020 and little by little we're finding more reasons to prepare. During New York Comic Con, a panel for the film revealed a few details about the plot as well as the process behind it and the status of the continuity.
The 2004 film The Grudge brought Japanese horror to the US, with a story about a curse and the unstoppable death sure to follow. The film starred Sarah Michelle Gellar and went on to receive two sequels in the same universe, becoming a horror underdog that to this day can instill fear in its viewers.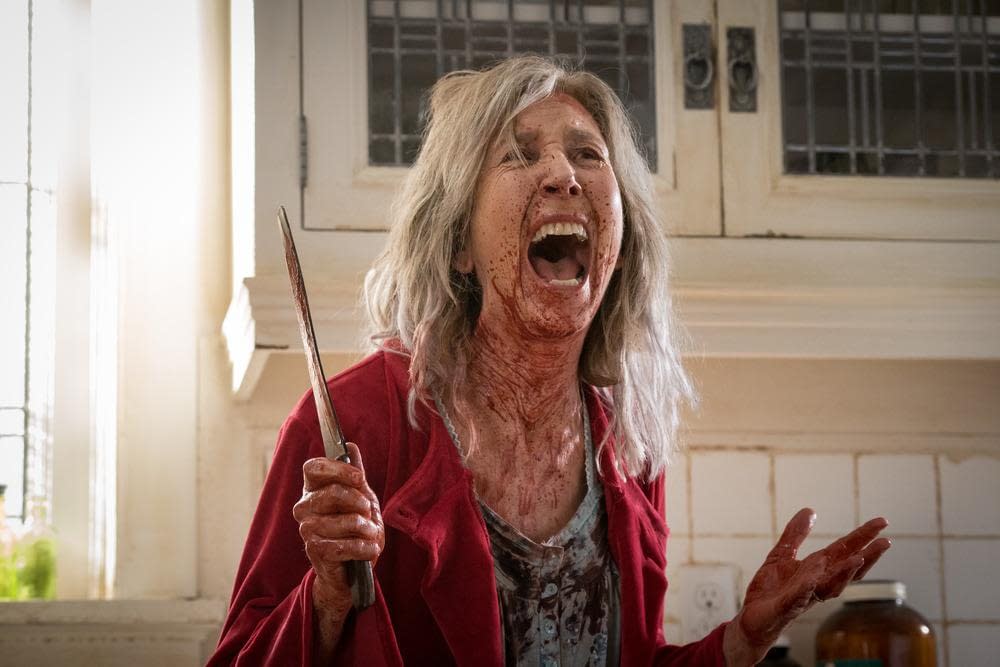 The new chapter of The Grudge comes from director Nicolas Pesce with producer and horror veteran Sam Raimi, set in the US with interesting connections to the other films. It had recently been confirmed that this film will in-fact take place coinciding with the 2004 version, but as a new curse entirely. This suggests that while Gellar's character was going through her own trauma, this new film will be familiar in nature and acknowledging a shared universe.
During the panel for The Grudge, Pesce describes the anthology concept as:
"The Grudge is like a virus; it's super-contagious. So the fact that it would stay in the tiny city of Tokyo is unrealistic. It exists in Asia, Europe, Africa, in America, because it has spread. I know a lot of people think this is a remake of a remake, which is isn't. This movie exists in the same world as the Japanese movie, we're just adding a chapter."
Footage was revealed at the convention which has been described featuring a John Cho hand-in-shower scene used in the previous Grudge films. Another scene featured focused on brutality with scream queen Lin Shaye carving up her fingers without any hesitation. As we approach the release of The Grudge, we can most likely expect to see more promotional material surface with the promise of a bloodbath. Until we're able to see a full trailer we'll just have to enjoy every piece of information we're given in anticipation of the return to the beloved franchise.
The Grudge stars Andrea Riseborough, John Cho, Betty Gilpin and Lin Shaye with a release date of Jan. 3, 2020.