The Batman Soundtrack Is Now Available To Stream In Full
The Batman releases next week, and to amp you up, even more, the film's entire score from Michael Giacchino is now available to stream. Featuring three singles already released: "The Batman," "The Riddler," and "Catwoman," there are not many spoilers in the tracklisting for once, which is refreshing. That should never be a problem. The link to listen in full on your favorite streaming service is right here.
The Batman Soundtrack Track Listing
1. Can't Fight City Halloween 2. Mayoral Ducting 3. It's Raining Vengeance 4. Don't Be Voyeur with Me 5. Crossing the Feline 6. Gannika Girl 7. Moving in for the Gil 8. Funeral and Far Between 9. Collar ID 10. Escaped Crusader 11. Penguin of Guilt 12. Highway to the Anger Zone 13. World's Worst Translator 14. Riddles, Riddles Everywhere 15. Meow and You and Everyone We Know 16. For All Your Pennyworth 17. Are You a Kenzie or a Can't-zie? 18. An Im-purr-fect Murder 19. The Great Pumpkin Pie 20. Hoarding School 21. A Flood of Terrors 22. A Bat in the Rafters, Pt. 1 23. A Bat in the Rafters, Pt. 2 24. The Bat's True Calling 25. All's Well That Ends Farewell 26. The Batman 27. Catwoman 28. The Riddler 29. Sonata in Darkness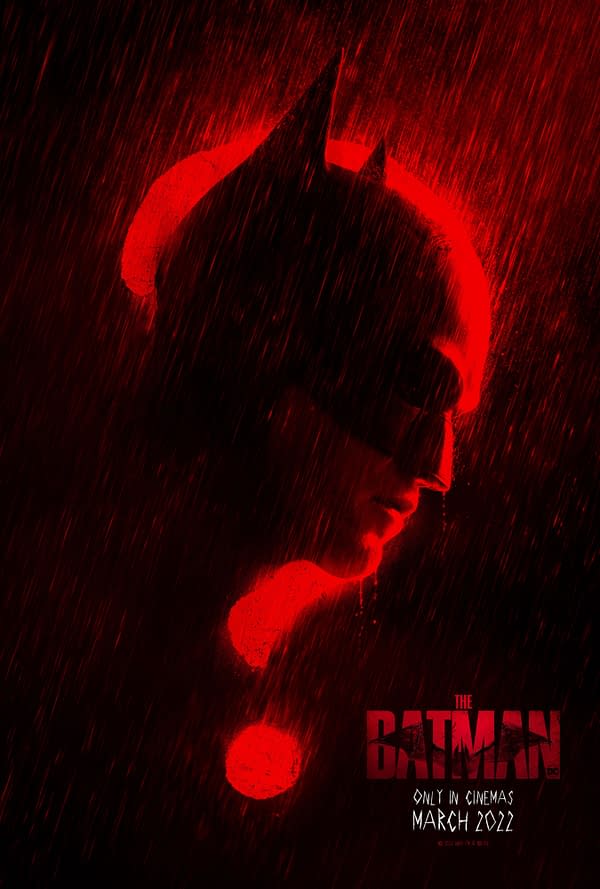 "From Warner Bros. Pictures comes Matt Reeves' "The Batman," starring Robert Pattinson in the dual role of Gotham City's vigilante detective and his alter ego, reclusive billionaire Bruce Wayne. Starring alongside Pattinson ("Tenet," "The Lighthouse") as Gotham's famous and infamous cast of characters are Zoë Kravitz ("Big Little Lies," "Fantastic Beasts: The Crimes of Grindelwald") as Selina Kyle; Paul Dano ("Love & Mercy," "12 Years a Slave") as Edward Nashton; Jeffrey Wright ("No Time to Die," "Westworld") as the GCPD's James Gordon; John Turturro (the "Transformers" films, "The Plot Against America") as Carmine Falcone; Peter Sarsgaard ("The Magnificent Seven," "Interrogation") as Gotham D.A. Gil Colson; Jayme Lawson ("Farewell Amor") as mayoral candidate Bella Reál; with Andy Serkis (the "Planet of the Apes" films, "Black Panther") as Alfred; and Colin Farrell ("The Gentlemen," "Fantastic Beasts and Where to Find Them") as Oswald Cobblepot."