Legendary has had more misses than hits in recent years and could really use something to turn that around. There is a decent chance that the future of the studio might rest on the shoulders of the next two movies in the MonsterVerse. The first one is due out in just under three months and thus far the buzz among fans is good. The first teaser got a huge response in Hall H at San Diego Comic-Con this year and people have been talking about this movie. IMP Awards got their hands on a sweet new poster out of Japan.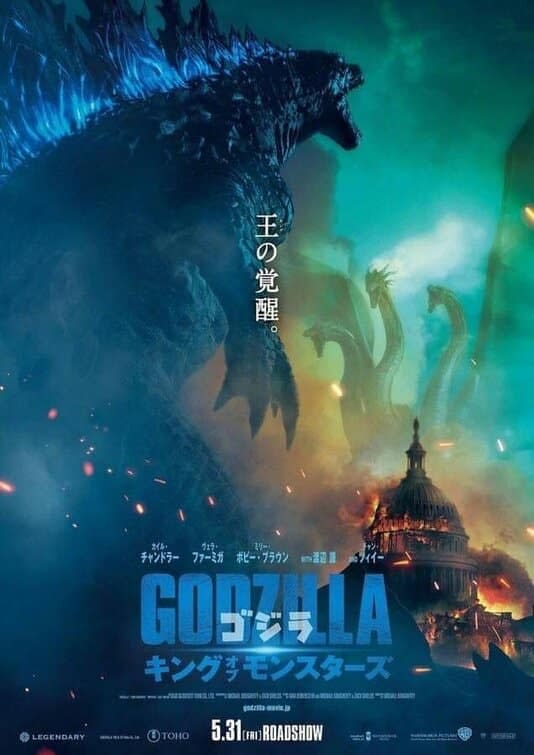 It's a pretty neat looking poster and it teases the thing everyone is looking forward to with this movie; some monster versus monster battles. Whether or not this movie can make those battles fun and engaging is going to be the thing that either makes or breaks this production. We'll have to see how this one turns out but color us cautiously optimistic.
Summary: The next chapter in Warner Bros. Pictures' and Legendary Pictures' cinematic MonsterVerse: an epic action-adventure that pits Godzilla against some of the most popular monsters in pop culture history.
Godzilla: King of the Monsters, directed by Michael Dougherty, stars Vera Farmiga, Millie Bobby Brown, Bradley Whitford, Kyle Chandler, and Thomas Middleditch.
It's gonna roar into theaters on May 31st, 2019.
Enjoyed this article? Share it!