The Politics Of Marvel's Inhumans On The Big – And Small – Screen Marvel has just announced a new Inhumans TV show for ABC starring the Royal Family, characters created by Stan Lee and Jack Kirby for the Fantastic Four comics in the sixties before spinning off into their own title and fan following.
It's been a long road here. And Bleeding Cool has been pulling back the curtain for some of it.
Marvel Studios announced The Inhumans as a movie planned for 2019 at an event that also announced Avengers: Infinity War, Black Panther and names Captain America: Civil War and Thor: Ragnarok. It was quite a day and the logos filled the screen at the event. That was in October 2014.
In October 2015, the bloom had come off the rose. The big "Civil War" at Marvel had split the company asunder. Kevin Feige has rupped the film making side of the company, Marvel Studios, away from the rest of Marvel Comics, and was now reporting directly to Alan Horn at Disney. The logo changed to reflect the movies more. The Marvel Creative Committee including Alan Fine, Brian Bendis, Joe Quesada and Dan Buckley were dismissed from giving any notes of input into any movie past Captain America: Civil War. The theme of that movie reflected what was going on at the company.
After some opportune meetings with Marvel sources from both East and West Coasts at New York Comic Con, Bleeding Cool broke the story, heavily denied at the time, that Marvel Studios had cancelled the Inhumans movie – or rather as we would later hear it phrased in a memo that went round Disney, "depriotised" the film.
It was explained to Bleeding Cool, that The Inhumans as a movie property had always been pushed by the Marvel Comics/TV/Toy/Games side of the company, rather than being one of Marvel Films boss Kevin Feige's own projects, one he couldn't get to work – and that Marvel had been trying to do for a very long time before Feige was even around.
But Marvel Comics had been pushing Inhumans titles, with Ms Marvel, Moon Girl & Devil Dinosaur, Karnak and more swelling the ranks and getting their own titles. The TV show Marvel's Agents Of SHIELD made the Inhumans the focal point. But they weren't using the main cast members of the original comic book Inhumans, the Royal Family of Black Bolt, Medusa, Gorgon, Karnak, Lockjaw and more. Those were off limits.
Indeed, one heavy critic of Bleeding Cool's reports on The Inhumans movie "deprioritisation", Drew McWeeney at HitFlix said
I went directly to an unimpeachable source, who told me that the film division is still planning to make the film, and there are certain elements of the "Inhumans" universe that have been declared off-limits to the "SHIELD" people as a result.
And specifically,
Here's how you will know that Marvel has cancelled the feature film. If you see the royal family, including Black Bolt, show up on the TV show, then there's a good chance the feature division has finally changed their mind.
He wasn't alone in that kind of criticism. But our story was pretty well sourced, and subsequent events seemed to back it up.
Meanwhile, the writers of Marvel's Agents Of SHIELD were given hardly any access to what was going on in the big movies they were meant to be tying into. They had scant information for Captain America: Civil War, resorting to dropping in references to Sokovia Accords whenever they could and for Doctor Strange, they just did their own supernatural story with Ghost Rider and Darkhold hoping it might thematically tie up.
Earlier this year, The Inhumans was shuffled then dropped from the slate of Marvel films, though it was promised it was still happening. Sometime. And classic Inhumans appearing on TV was mooted.
But with this news, it is clear that Marvel Television have got full access to the Inhumans. That Marvel Studios won't be making an Inhumans film. As before the new TV show starts, Marvel TV will be able to premiere the first two episodes on cinema screens with IMAX.
So Marvel gets its Inhumans movie after all. It's just Kevin Feige and Marvel Studios will have nothing to do with it. It's all Marvel Television – as will be telling, with the big just-the-comics logo that will appear at the beginning.
And, yes, the Royal Family will be all over the TV show…
---
---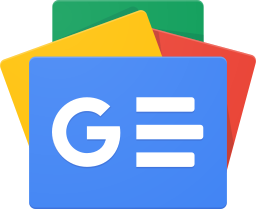 Stay up-to-date and support the site by following Bleeding Cool on Google News today!