Hey you! Are you a man in Denmark? Want a chance to get a copy of Bloodborne? If you answered yes to both, a new opportunity is now open for you.
Tomorrow, get yourself down to IT University in Copenhagen. All you have to do is donate blood. You'll then get to roll a dice for the chance to win a copy of Bloodborne. (Worry not, even if you don't get From Software's new game, you'll walk away with something.) Also, there'll be a chance to win a Bloodborne branded PlayStation 4.
This promotion has been thrown together by Sony Denmark and GivBlod. This is largely due to a shortage in male blood donors.
This is a brilliant idea. Giving blood is so important. Sure, maybe it is silly that you have to incentivise  dudes to give blood with video games, but hey, what ever gets them through the door.
Here is a poster for the event.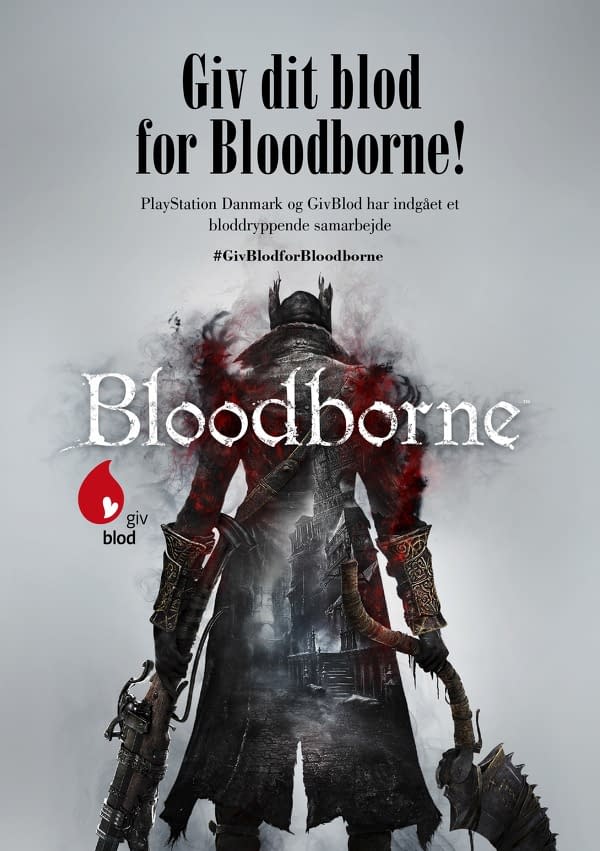 Enjoyed this article? Share it!