Toy Story Producer Teases Concrete Plans for Toy Story 5
According to a Pixar executive, the fifth entry of the Toy Story franchise is already in place with a lot of "new" ideas for audiences.
---
Not too long ago, we received the promising confirmation that a fifth addition to the animated Toy Story franchise was in development. After a successful fourth film, it seemed natural that a Toy Story reunion would bring the gang back together.
However, due to conversations surrounding the future of the franchise in 2019, a sequel appeared to be off the table — until a recent announcement was officially made during a corporate shake-up. Now, courtesy of a Pixar executive, we know that the next film is actually further along in its development process than we initially expected, with new (and original) plans for the next era of Toy Story.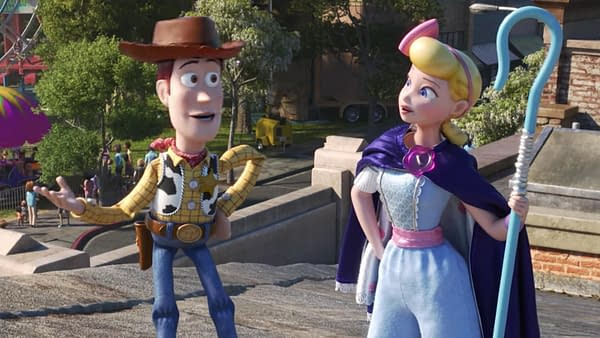 Something Toy Story Films Haven't Seen Before
When discussing the future of Pixar's big-budget roster and how Toy Story 5 came to fruition, Pixar's Chief Creative Officer Pete Docter explains to The Wrap, "The thing we've been really trying to do, and this has been the case for a while, is we've been looking at them a little bit like, okay, we're not planning for the future. When we made the first Toy Story, we had no idea there would be a Toy Story 2. We're just trying to make this movie. But that in making the movie, it takes you places, unexpected places, which is what I love about the creative process. If I knew exactly what I was doing when I started making a movie, there'd kind of be no point in making it. I discover so much along the way. I think it'll be surprising. It's got some really cool stuff that you haven't seen before."
On a budget of just over $200 million pre-covid, Toy Story 4 managed to become a massive hit for the studio, taking in more than a billion dollars during its worldwide box office run with a nearly perfect critic approval rating. And, of course, with something younger-skewing like Toy Story, that's not even factoring in the extensive merchandising potential that makes this IP even more profitable to Pixar in the long run.
All things considered, if Pixar truly has concrete ideas in place for a fifth entry and the film continues its franchise trend as a box office powerhouse, there's a solid chance we'll be seeing these films for years to come.