Posted in: Movies, Sports, WWE | Tagged: John Cena, michael bay, transformers, wrasslin, wrestling, wwe
---
Transformers 'Bumblebee' Spinoff Has A New Cast Member – And His Name Is John Cena!
Over the course of five movies, cinematic terrorist Michael Bay has systematically destroyed the childhoods of millions of Transformers fans, and while Bay is done directing the films, he has reportedly planned out fourteen more entries in the franchise, ensuring that fan childhoods will continue to be terrorized for potentially decades to come. The situation is dire. The odds are impossible. Only one man can save the Transformers franchise…
That's right! The Champ is here, so long as here is defined as cast in a lead role in the Transformers Bumblebee spinoff, the next film in the franchise, according to THR. And while this likely means you can't see John Cena on WWE programming while he's filming the movie, the role is a huge chance for Cena to break out as a major mainstream star. Cena joins Hailee Steinfeld, Jorge Lendeborg, Jason Drucker, Abby Quinn, Rachel Crow, Ricardo Hoyos, and Gracie Dzienny on the film, directed by Travis Knight. It will be set in 1987.
There is perhaps no bigger champion of childhoods than Cena, who has refused to turn heel despite over a decade of boos from adult fans, mainly because kids love him. Though Michael Bay is still producing the film and could still have some childhood-destroying influence, it's nothing that a five-knuckle shuffle, attitude adjustment, and STF couldn't solve. In addition to his role as a WWE Superstar, reality TV star, product spokesman, actor, and rapper, John Cena is also known for holding a PhD in Thuganomics. Bumblebee is set to hit theaters in December, 2018.
---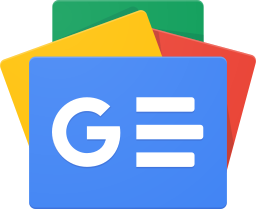 Stay up-to-date and support the site by following Bleeding Cool on Google News today!