It appears that a video showing Donald Trump beating up CNN tweeted by the president originally came from Reddit.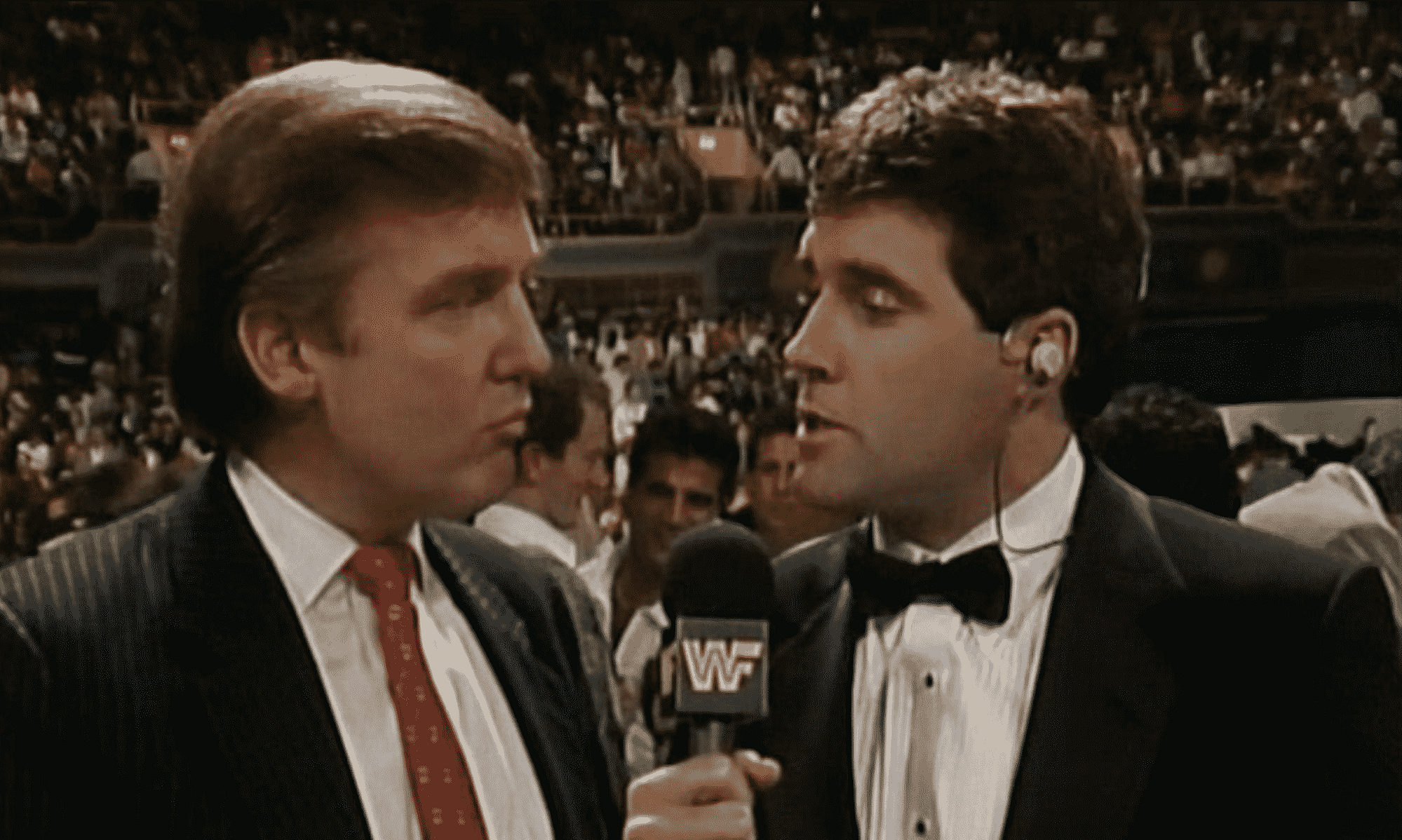 Earlier today, Donald Trump tweeted what was possibly the most presidential thing of his entire political career: a video of him beating up Vince McMahon from Wrestlemania 23, but with the CNN logo superimposed over McMahon's face.
#FraudNewsCNN #FNN pic.twitter.com/WYUnHjjUjg

— Donald J. Trump (@realDonaldTrump) July 2, 2017
Trump, a WWE Hall-of-Famer with a pro wrestling history going back decades, follows in a long line of wrasslin' presidents that goes all the way back to George Washington, as Bleeding Cool detailed earlier today.
But as it turns out, Trump didn't create the viral video himself. Instead, it appears that Trump got the video from a redditor named /u/HanAssholeSolo on Reddit, according to CNN reporter Hunter Schwarz:
HanAssholeSolo: "Holy shit!! I wake up and have my morning coffee and who retweets my shitpost but the MAGA EMPORER himself!!!" pic.twitter.com/xOQ2jlQqwb

— Hunter Schwarz (@hunterschwarz) July 2, 2017
Additionally, multiple outlets including Slate have combed through /u/HanAssholeSolo's past Reddit posts and identified multiple racist posts targeting Black people and Muslims, amongst others.
But more importantly, the origin of Trump's video shows that, despite their differences, Trump has more in common with the media than he'd like to admit. Reddit is frequently used as a source of information for the media, particular the entertainment media. For example, just this weekend, due to a lack of actual news, multiple outlets including this one reported on a rumored Batgirl casting shortlist posted on /r/DCEUleaks.
Maybe if Donald Trump spent less time focusing on his differences with the media, and more time focusing on the ways in which they are the same, the two sides could come to some kind of mutual understanding.
Then again, pro wrestlers rarely settle things by talking them out.
Enjoyed this article? Share it!