Unseen From Yoko Okumura Centers Women In A Taut Thriller
In this episode of Castle Talk, Jason chats with Yoko Okumura, director of Unseen, a thriller featuring two female leads, one is fleeing a violent partner.
---
In this episode of Castle Talk, Jason chats with Yoko Okumura, director of Unseen, which comes out on Digital and On Demand on March 7, 2023, by Paramount Home Entertainment and on MGM+ later this year. The film stars Midori Francis, Jolene Purdy, Missi Pyle, and Michael Patrick Lane.  In the film, per the producers:
Two women form an unlikely connection when a depressed gas station clerk SAM (Purdy), receives a call from EMILY (Francis), a nearly blind woman who is running from her murderous ex in the woods. Emily must survive the ordeal with Sam being her eyes from afar using video call.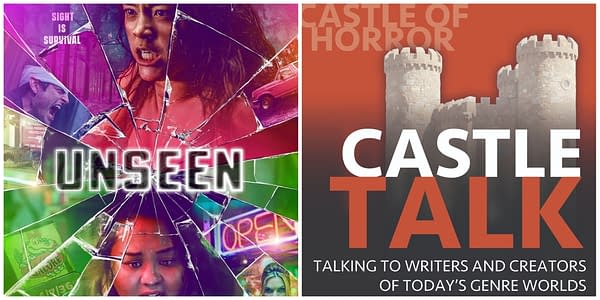 Okumura discusses the themes at work in the film, such as how the two women learn to rely on one another. Emily, a doctor trying to free herself from a terrible relationship that has now boiled over into violence, is still a take-charge kind of character, even bling. She's the one who talks Sam into helping her where Sam is fearful of getting involved.
One of the exciting things about the series of Blumhouse films for MGM+ is that they're mid-sized thrillers, often centering new points of view. Here we get to see two women– in fact, two Japanese women under the direction of a female Japanese director, a first for Blumhouse– try to defeat a man who thinks he has the right to destroy them. The film puts the boyfriend in his place, centering Emily where other movies would spend time listening to the bad guy's philosophy.
Unseen, like the recent There's Something Wrong with the Children, directed by Roxanne Benjamin, was shot in New Orleans, where many recent Blumhouse movies are filmed. Okumura says they shared a hotel with the cast and crew of that film.
Listen here:
Listen on YouTube:
Check out the Trailer:
---
---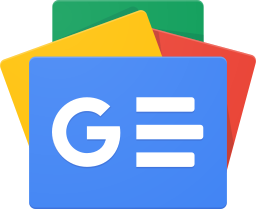 Stay up-to-date and support the site by following Bleeding Cool on Google News today!