Wanna See What Jason Momoa is Doing on the 'Aquaman' Tour?
As it often happens with international tours for press for films, the USA crowd doesn't get to see a lot of what happens in foreign countries and such. Thankfully for Warner Bros. upcoming Aquaman film starring Jason Momoa, we're getting a pretty good glimpse.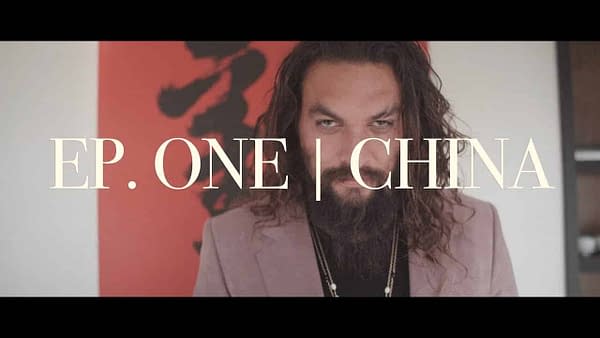 Just launched today, the official Jason Momoa Youtube channel features exactly one video thus far, but it's part of the China leg of the Aquaman press tour:
Aquaman opens in US theaters on December 21st, in UK theaters on December 12th. And don't forget- Amazon Prime members have the chance to see the film early too, on December 15th.