Posted in: Movies | Tagged: Batman, ben affleck, casting, michael keaton, tim burton, warners
---
Warner Bros Receive 50,000 Complaints Over Casting Of Batman From The Wall Street Journal…
Best known as a wacky prankster in Burton's 1988 comedy, Beetlejuice, Keaton has a receding hairline and a less-than-heroic chin. He stands an estimated 5 feet 10 inches tall, weighs in at 160 pounds or so, and "looks like a hundred guys you see on the street," says Beau Smith, a Batman fan in Ceredo, W. Va. "If you saw him in an alley wearing a bat suit, you would laugh, not run in fear. Batman should be 6-2, 235 pounds, your classically handsome guy with an imposing, scary image."

Not at all, says Burton. "Michael Keaton is basically an ordinary guy, a regular human being," he says. "I thought it would be much more interesting to take someone like that and make him into Batman. I met with a number of very good, square-jawed actors, but the bottom line was that I just couldn't see any of them putting on a bat suit."

This line is less than persuasive to Batman's fans. Hundreds of passionate and humorless protest letters have poured into the offices of publications that cater to comic-book fans and collectors. Many of the letter writers voice strong suspicion that Warner may pull a fast one, springing on an unwary public a cynical sendup rather than a celebration of Batman.

Warner Bros., a Warner Communications Inc. unit, is "after the money of all the people who only remember Batman as a buffoon with a twerp for a sidekick in the campy TV series from the '60s," says J. Alan Bolick, a real-estate appraiser in Suwanee, Ga. "Hollywood is just in it for the money, and Warner Bros. has been doing a bit of duplicity. I don't think Mr. Burton has any intention of making a serious Batman movie. But Batman has been part of everyone's childhood. He deserves a bit of respect."

Fans have circulated petitions demanding a different cast, and they booed Warner representatives who had the audacity to show up at a comics-fan convention with a photograph of Keaton. A few fans also dislike the casting of Jack Nicholson as the Joker, a pathologically evil Batman archenemy. Mr. Nicholson, it seems, is guilty of having a sense of humor.

"How can you have Jack Nicholson playing a villain and not have him be funny," says David McDonnell, editor of Starlog magazine, a monthly devoted to science-fiction media.
Yet even before shooting began at London's Pinewood Studios last fall, "Batman" generated more anger than anticipation among the comic book hero's fans – the hard-core audience for any film such as this. In a massive letter-writing campaign, objections were raised over the studio's emphasis on this high-concept Batman and the refusal to make a serious square-jawed film out of one of the most popular – and psychologically complex – comic book characters.

The controversy, which erupted in the front pages of The Wall Street Journal and numerous trade publications, focused on the casting of Mr. Keaton, best known as the anarchic prankster in last year's comedy hit "Beetlejuice," as the vengeful vigilante, and the choice of Tim Burton, the "Beetlejuice" creator and former Disney animator, as the film's director. The suspicion voiced by hundreds of angry fans was that "Batman" would be a campy send-up similar to the self-parodying but hugely popular 1960's television series.

"Most people think of the TV show when they think of Batman," says Maggie Thompson, co-editor of "The Comic Buyer's Guide," the industry bible. "But that was a series Batman fans saw as ridiculing the art form. The discrepancy between the fan's idea and the average guy's image of Batman is a real problem for Warners. This is like the 'Star Trek' movies. You have to win the fans to insure the film's success."
---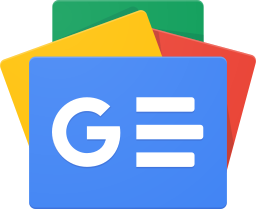 Stay up-to-date and support the site by following Bleeding Cool on Google News today!