Posted in: Movies, Riverdale, TV | Tagged: Cheryl Blossom, cw, entertainment, Madelaine Petsch, riverdale, television
---
We'll Get A Very Different Cheryl Blossom In Season 2 Of Riverdale Cheryl Blossom (Madelaine Petsch) had one hell of a first season on Riverdale. The murder of her brother and the reveal of his killed is going to have a lasting effect on her and we're likely to see a different Cheryl when the show returns in the fall. Executive producer Robert Aguirre-Sacasa told EW.com:
There's so much she's going to have to unpack about her father being the murderer and realizing that it's just her and Penelope now. It's not going to get much easier for Cheryl in season 2.
The murder of Jason Blossom was the driving force of the first season, can the shooting of Fred Andrews keep the show's success going? The CW released the following synopsis for season 2:
The first season of RIVERDALE found our characters reeling from the tragic death of high school golden boy Jason Blossom. For many who had seen their home as perfect, safe, and innocent, the investigation into Jason's murder peeled back the layers of their hometown to reveal a place bubbling over with secrets, mysteries, and scandals.

Archie Andrews (KJ Apa), for instance, grew from a sweet, all-American kid into a young man acutely aware of the darker side of life – he broke his best friend's heart, had a forbidden relationship with his music teacher, and grappled with whether he wanted to follow in his dad's salt-of-the-earth footsteps. On the positive side, Archie repaired his friendship with Jughead Jones (Cole Sprouse), found some success as a musician – thanks in part to Josie McCoy (Ashleigh Murray) and her band, the Pussycats – and found a new romantic interest in femme fatale Veronica Lodge (Camila Mendes).

New to town, Veronica spent the season trying to atone for her 'bad girl' past, all the while wrestling with her beloved father's criminal legacy – and contending with a mother, Hermione (Marisol Nichols), who might not be as innocent as she claimed. Veronica became fast-friends with Archie's girl-next-door neighbor, Betty Cooper (Lili Reinhart), who did some growing up of her own this season. After Archie's rejection, Betty threw herself into running the school paper, 'The Blue and Gold,' where she discovered a better romantic match in sardonic outsider Jughead. Together, they tracked down Betty's sister Polly (guest star Tiera Skovbye), who had been sent away by their overbearing mother Alice (Mädchen Amick). Under the guise of writing for the school paper, Betty and Jughead investigated Jason Blossom's death – which led to them discover that Jughead's father – FP Jones (guest star Skeet Ulrich) – was involved with covering up Jason's murder.

Meanwhile, Jason's twin sister Cheryl (Madelaine Petsch) ruled the school as Riverdale High's venomous, merciless Red Queen – until she learned the true identity of Jason's killer. As the town breathed a collective sigh of relief that Jason's killer had been found out, another terrible crime occurred, in a space that had been considered one of the town's safest, most innocent places. If Jason Blossom's murder revealed the slimy underbelly beneath Riverdale's surface, as we enter Season Two, the shooting of Fred Andrews threatens to plunge the entire town into utter darkness.
---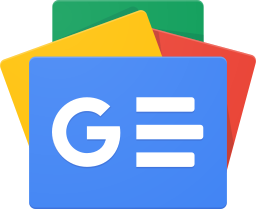 Stay up-to-date and support the site by following Bleeding Cool on Google News today!