What's Going on With 'Die Hard 6' Post Disney's Fox Purchase?
If you'll recall, back in 2018 there was talk of a possible 6th installment in the Die Hard franchise. Longtime producer Lorenzo diBonaventura had revealed a working title [kind of] of McClane, stating that "we want you to get invested in John McClane more than ever before."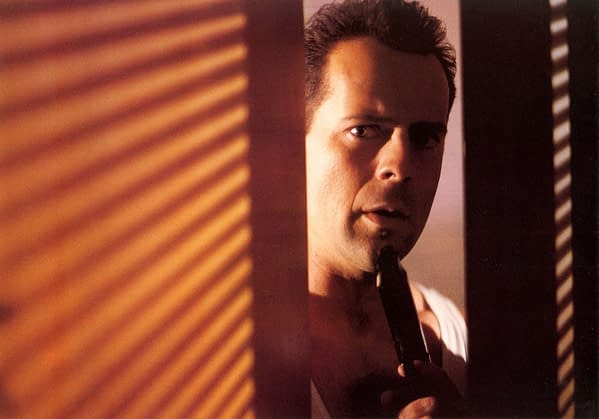 Not much else has been said about Die Hard 6 since diBonaventura's chat with CinemaBlend, and with the recent completion of Disney's acquisition of Fox, the title remains one of the films we just don't know if the House of Mouse will continue with.
diBonvaentura recently spoke with /Film about several releases (including Pet Sematary), and dropped a bit of an update on the status of McClane:
SlashFilm: Looking ahead, do you have a start date for McClane yet?

diBonvaentura: I wish, not yet. I don't know what's going to happen there. It's really up to them because obviously now they're owned by Disney. My sense is that we won't know much about it for a while while they debate whatever they're debating. I don't know enough about their plans really to have any point of view. They like our script.
Do we need another Die Hard film though? Would you WANT to see a possible prequel about a young John McClane? And what about a Hans Gruber prequel story, that'd be awesome.
We'll let you know what we hear about the fate of another Die Hard.