It's taken ten years but we are finally getting a sequel to Zombieland. When that movie came out they likely thought they were catching the very end of the zombie craze but thanks to The Walking Dead zombies just never really went away. So, it's time for a sequel and while we don't know that much about it it does sound like everyone is having fun working on it. Woody Harrelson recently spoke to Entertainment Weekly about how much fun he's having on set.
"What we've shot so far, I'm really impressed with," Harrelson told EW. "Getting to hang out with these guys — Emma, and Abbie, and Jesse, and Ruben — I feel so lucky, really, really lucky. You know, it's literally laughing all day long, and that's your job. Like, my job is, I laugh all day long? It seems unbelievable. So, I feel really lucky right now."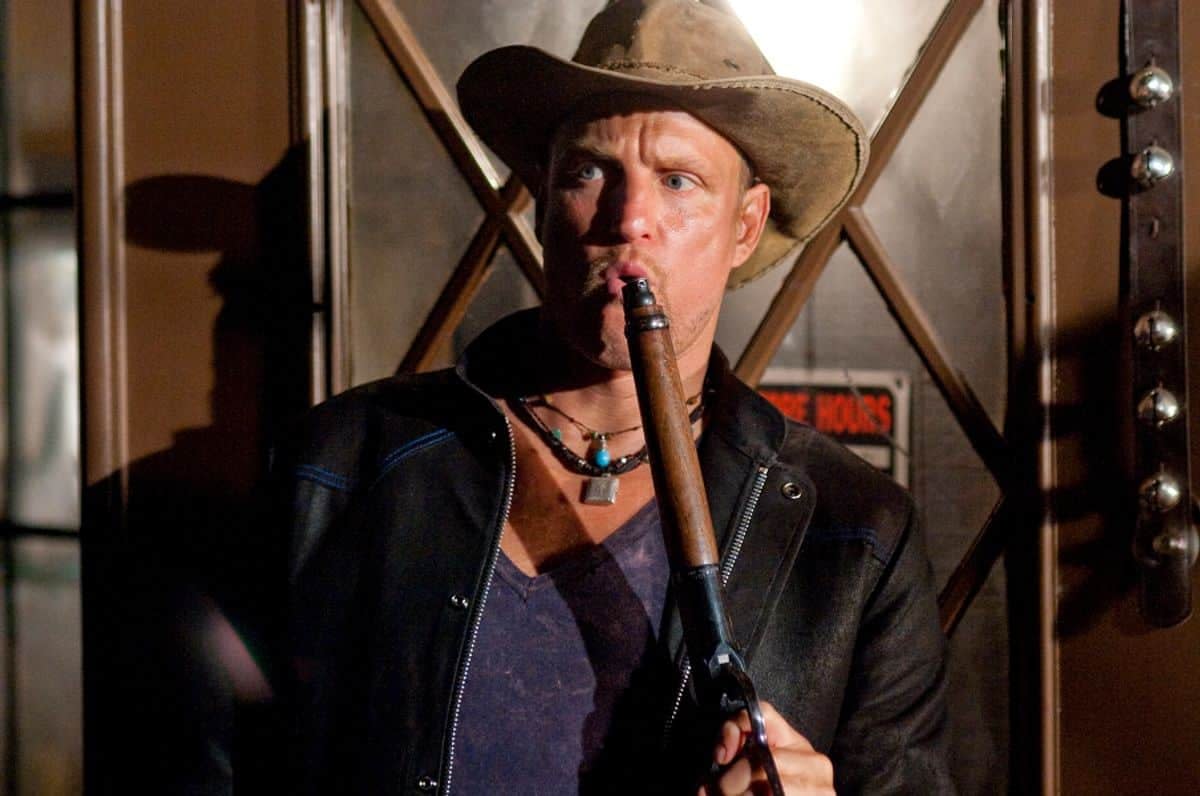 Harrelson has another big project on the horizon and that is Venom 2 where he will dawn a truly stupid looking wig and play Carnage. When asked whether or not he had anything to share about that movie he simply said: no!
Well, it was worth a try.
Summary: Columbus, Tallahasse, Wichita, and Little Rock move to the American heartland as they face off against evolved zombies, fellow survivors, and the growing pains of the snarky makeshift family.
Zombieland: Double Tap, directed by Ruben Fleischer, stars Jesse Eisenberg, Woody Harrelson, Emma Stone, Zoey Deutch, Abigail Breslin, Bill Murray, and Dan Aykroyd. It will be released on October 11th.
Enjoyed this article? Share it!