When HBO Max announced that they would be releasing Zack Snyder's Justice League, there were a lot of questions not only from the fans that have been asking for this for years but also from industry pundits. Zack Snyder's Justice League is something of a new animal that is coming to life in a very different world. This is even a different world from the one that existed in 2019 when the talks about this really began. As always, these things are a lot more complicated than people realize, as we talked about in another post. WarnerMedia chairman and HBO Max head Bob Greenblatt spoke about the union logistics that go into these sorts of things and how Zack Snyder's Justice League is sort of a unique case.
"We had to go to the unions and get certain things clear with them about what we were doing," he continued. "Is the Snyder Cut a new movie, or is it a recut? There's lots of complexity that the fan [community] doesn't know about."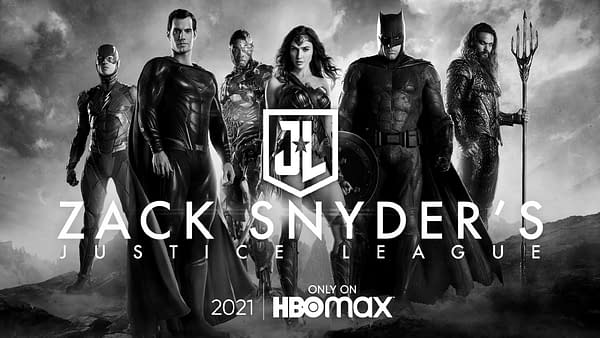 Union and guilds might have something to do with some more additional information that we seem to be getting. This isn't confirmed by anyone over at Warner Bros., but considering the circumstances of this project and the current state of the industry, it would make sense. Umberto Gonzalez over at The Wrap has learned that there won't be any reshoots of any kind for Zack Snyder's Justice League. It sounds like Zack Snyder did want to bring on the cast to do some reshoots but was told that it wasn't going to happen.
"There's not going to be any reshoots of any kind with any actors," Gonzalez said. "It's just additional dialogue. Here's something that hasn't been reported yet: (Snyder) did want to shoot and he wanted to do additional photography but HBO Max said no, that's not happening. We'll give you money for post-production, for special effects, for scoring, and even ADR but no reshoots of any kind on this movie."
If HBO Max wants this project out for 2021, then they need to get started right away, and post-production work can be done remotely. So while the unions and the guilds and the general mess of trying to figure out how to compensate actors did likely play a role in denying Snyder his reshoots with his cast the general state of the industry right now and HBO's timeline also played a big part. They need something they can work on while everyone is working from home, and Zack Snyder's Justice League is one of those things.
Enjoyed this article? Share it!