Margaret Atwood's "The Handmaid's Tale" Sequel "The Testaments" Coming in 2019
Author Margaret Atwood is bringing another tale of Gilead to readers next year, in a sequel to her "The Handmaid's Tale" called "The Testaments".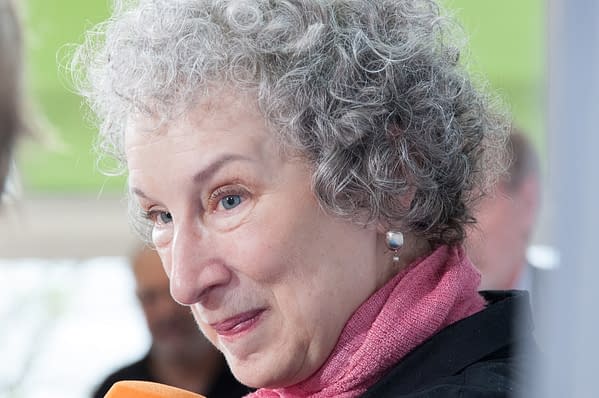 Of the announcement, Atwood said in a statement released along with the news from Doubleday Books:
"Dear Readers, everything you've ever asked me about Gilead and its inner workings is the inspiration for this book. Well, almost everything! The other inspiration is the world we've been living in."
Reportedly, "The Testaments" will be set 15 years after Offred's final scene in "The Handmaid's Tale" novel, and will be narrated by three female characters.
It's worth noting this particular sequel novel is not directly tied to the Hulu series.
Nan A. Talese, publisher, said:
"I have published Margaret Atwood's work since 1976 – her poetry, fiction and nonfiction. A manuscript from her is always a reason for joy. She writes wonderfully and has a mind like a steel trap. This new book is no exception."
Editor-in-Chief and Chairman of Knopf Doubleday Publishing Group Sonny Mehta said:
"due to both Margaret Atwood's brilliant storytelling and the novel's prescient themes. It's a thrill to publish the sequel to a timely, legendary novel, and to return to the Handmaids' world."
"The Testaments" will be published in hardcover and ebook on Sept. 10, 2019 with an announced first printing of 500,000 copies (price will be $27.95).
An audio book by Penguin Random House also will be available then, and a trade paper edition will be published the following year by Anchor.