Nidhi Chanani's Pashmina: A Young Girl Finds Her Indian Identity
Jason Borelli writes from his time at New York Comic Con:
Some children want to know where they came from. That is the case of Priyanka Das, the heroine of Pashmina, the debut graphic novel from artist Nidhi Chanani for First Second Books. As her mother stonewalls her about why she left India, Priyanka finds a pashmina that whisks her away to an idealized version of India, complete with bright colors and talking animals. However, a shadow looms over her fantasy world — one that may relate to her mother's hidden past. For Chanani, Pashmina marks another milestone in her career. Born in India and raised in southern California, Chanani became an illustrator. At one point, she posted one piece of art per day, five days a week, for three years. In 2011, the Obama administration called out for Asian-American bloggers to tell their stories for Champions of Change honors. Chanani would receive that honor in 2012, even though she did not think of herself as a blogger.
Chanani remembered at New York Comic Con:
"I was blogging illustrations. There wasn't a lot of text that I wrote with my drawings, but I was sending out drawings every single day and posting them on my blog. So I made a video talking about how [I drew] brown women — exploring nature, exploring their relationships, enjoying the beautiful moments of every day — had resulted in connecting with my community, and that was making an impact for people to see themselves visually."
Pashmina originated from several failed attempts by Chanani at pitching a memoir. She would eventually find an agent from that, as well as inspiration from such graphic novels as American Born Chinese by Gene Luen Yang, This One Summer by Mariko Tamaki, and many works from Craig Thompson. Chanani recalled:
"I learned a lot in that process. I came back to it and reexamined that work. I wouldn't say that Pashmina is autobiographical at all, but there's a lot of me in it. There's a lot of my mom in it. When I tried again, Pashmina came out."
The graphic novel took four years for Chanani to complete. While she had experience in writing, Chanani would have to adjust her artistic style. She noted:
"My illustration work isn't really focused on line. All my illustration work doesn't have any line in it. It was like going back to my basic drawing skills. My illustrations are pretty happy and light. There's a lot of smiling, there's a lot of similar positioning of the body. Comics [are] not that. You have to show emotion. You have to show the body in all different contorted ways and really understand the figure. Comics really grew my drawing muscles."
As to the similarities between the author and her protagonist? Chanani admitted:
"Sixty percent [of Priyanka] is me. Forty percent is the character that I worked really hard to create. I'd like to say it was a little less me, but my really good friend just read the book, and she said, 'There are certain pages where she's making a face, like her emotions are all on her face, and I just saw you.' I didn't know that because I'm too close to it."
She continued:
"I want people to come to the book if they haven't seen themselves in a graphic novel before. If they're interested in the Indian-American experience or interested in learning and broadening their world, to come and see it as a window and be invited into somebody's experience and what that may play out to be."
Pashmina was released earlier this month from First Second Books. The cover price is $16.99.
---
---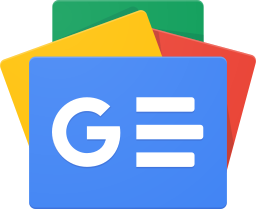 Stay up-to-date and support the site by following Bleeding Cool on Google News today!