Stephen King Fan's Amazing Collection Ruined in Flood
Stephen King has one of the biggest followings and fandoms in publishing history. One such fan is named Gerald Winters. Winters has spent the last twenty years collecting everything from manuscripts to first editions of the horror king's novels. He even moved from Thailand to the Bangor, Maine with the intention to open a rare book store that was partially dedicated to housing the collection.
Now, sadly, that dream is over.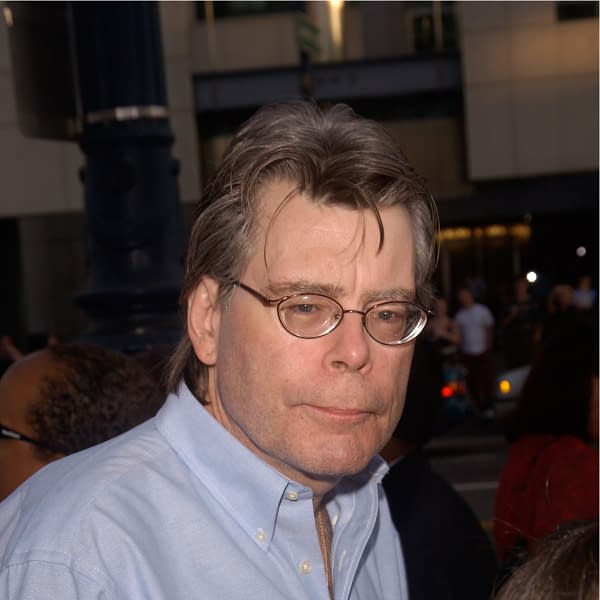 Earlier this week, a water main broke near the store, flooded the basement, and ruined more than 90% of the collection, by Winters's estimation. So many lost items — the above mentioned first editions, typed manuscripts for Stephen King novels Dolan's Cadillac, Maximum Overdrive, and The Eyes of the Dragon, rare publishing galleys, signed books. There were also items from J.R.R. Tolkien and George R.R. Martin. In total, Winters estimates over 2,000 books were lost.
The items were not typically kept in the basement, either. They were only down there while he was reorganizing his store. At one point the water in the basement was chest-high. All told, the most damage caused by the broken main was done to his store and a nearby restaurant.
I can't even imagine what this man is going through right now. I worked for a used bookstore for a good long while that had rare books as well. The sense of loss that would come with a situation like this would be unbearable for me, and we didn't have anywhere near the size collection of truly unique items he had. The things lost are, for the most part, irreplaceable. And for it to happen in a freak accident like this is unfathomable.
Stephen King has not commented as of this writing, but one also wonders how he will react knowing that some of his own personal history has been erased by this. It almost feels like a cruel twist from one of his own stories.