Ninja Sex Party Release a New Video with Stranger Things' Finn Wolfhard
Ninja Sex Party have a brand-new single out to promote their upcoming album, and they got some star power to fuel the music video. Finn Wolfhard, who you may know better as Mike Wheeler from the Netflix show Stranger Things, plays the main role in the video as a young Danny Sexbang. The song, 'Danny Don't You Know', is the first single off the duo's upcoming album Cool Patrol, which will be released on August 17th.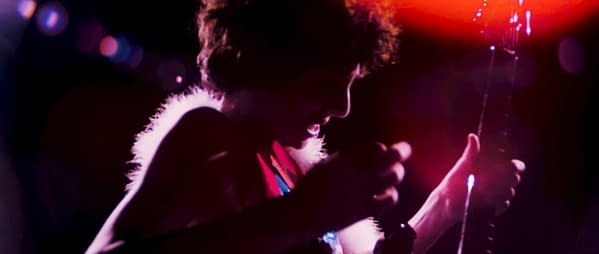 The video itself is much of what you might expect from Ninja Sex Party. The song is an ode to Danny's former self, as he sings a ballad about how it's okay that he's awkward growing up, and how one day it won't matter because his future life kicks ass. The video itself has a bunch of cameras like Arin Hanson from the Game Grumps and fellow band Starbomb, a shirtless Markiplier as a centaur, Tupper Ware Remix Party as the backing band to the song.
We dig the song and the overall tone, too. Yeah, it's NSP at their finest with a mix of references and innuendo, but the message of being dorky early on and turning into a cool person later in life when you grow up is pretty universal. Enjoy the gift… of song.