'Bellevue': WGN America To Air Detective Series Starring Anna Paquin (TRAILER)
Coming off of a programming restructuring that resulted in the cancellation of series Underground and Outsiders, WGN America (WGNA) announced that it has acquired the U.S. rights to the Canadian detective-mystery series Bellevue, starring and executive produced by Anna Paquin (True Blood). The eight-episode drama aired earlier this year on Canadian broadcaster CBC this year, and was acquired by WGNA as part of its efforts to concentrate on "more cost effective originals." Bellevue is the shared creation of actress/writer Jane Maggs and director Adrienne Mitchell, who also serve as executive producers for Muse Entertainment and Back Alley Film Productions. Paquin has been cast as lead Detective Annie Ryder; with Allen Leech (Downton Abbey) as her on-again/off-again ex Eddie, and Shawn Doyle (Fargo) as her boss, Police Chief Peter Welland.
Here's the first trailer from WGN America, with an overview of the series from original broadcaster CBC:
"Bellevue is an edgy, eerie 8×60 mystery thriller, set in a small blue-collar town with a lot of 'good people' who 'live right' and take it upon themselves to see that the neighbours do too. Driving the series is 28-year-old Annie Ryder, a cop whose intense and brazen personality has always been at odds with her hometown. With the recent disappearance of transgender teenager Jesse Sweetland, she dives fiercely into unravelling the mystery, despite having to cast suspicion on people she's known all her life. Just as Annie begins the search for Jesse, a stranger in a bar gives her a note – in the form of a riddle – with the message that the author of the riddle can help with the missing kid. Annie realizes there is nothing straightforward about this case. She also realizes, he's back." PREVIOUSLY:
'Underground' Canceled As WGN America Joins Networks Abandoning Scripted Series
WGN Cancels Their Most Watched Scripted Original Series
---
---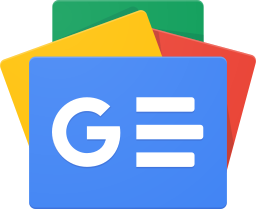 Stay up-to-date and support the site by following Bleeding Cool on Google News today!