'Family Guy' Mayor Adam West To Serve Five More Episodes In Office Leave it to "Mayor" Adam West to find a way to still serve the people of Quahog as their mayor even after his death. In an interview with Entertainment Weekly, Family Guy executive producer Steve Callaghan let it be known that West had recorded lines for five episodes in the show's upcoming season and that producers of the series will honor West and his legacy by airing those episodes.
Here are some other key takeaways from the interview with Callaghan: ● On whether or not there were discussions about running the episodes West completed:
"No. He's such an integral part of the series that it never even occurred to us to take that out. I would almost feel like that was somehow not properly honoring him. I think the proper way to honor him is to keep the character in the show. There were two or three episodes where his character had been written in, but he hadn't yet recorded those, so obviously we've made accommodations for that. There was one scene where he was officiating a wedding, and it was easy enough to just have a different character do that. I [wouldn't] even consider having someone come in and try to imitate his voice."
● On whether or not material was recorded but not being used out of respect for West's passing:
"He recorded these five and there was nothing at any point that we watched and thought, "Oh, we can't put that on the air because it doesn't feel appropriate."… Nothing really fell into the category for us where we felt like that would be uncomfortable to watch on TV. It's just him being his regular silly, goofy self." ● On how West death will addressed on the show and what will happen to the character:
"We haven't exactly decided how we're going to address the departure of Adam West's character from the series. In fact, this is something that we've been dealing with concerning the loss of Carrie Fisher [who was a recurring guest voice]. But what I can say is that both of their departures from the show will certainly reflect the importance that each of those characters — and actors — had within our series."
● On what we can expect from "Mayor" Adam West during the upcoming season:
"At one point, Mayor West comes into possession of the $1 bill as he is hover-boarding through town with a rat in his pocket. Mayor West riding a hoverboard with a rat in his pocket — that's certainly something to look forward to…. Later in the season, Mayor West is called upon to preside over a ceremony for a group of millennials. It does not go well." Serving as Quahog's chief executive on Family Guy since 2000 and until his untimely death, "Mayor" Adam West stood as a hyper-fictionalized version of the actor whose eccentric choices were always putting the town into all types of trouble. West's last appearance was in the second-to-last episode of Season 15, which aired on May 21. A rerun of the March episode The Dating Game (in which West appeared) was preceded with a "In Loving Memory" picture in honor of the late actor.
---
---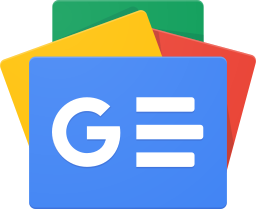 Stay up-to-date and support the site by following Bleeding Cool on Google News today!