Frank Avruch, Beloved Bozo the Clown Actor, Dead at 89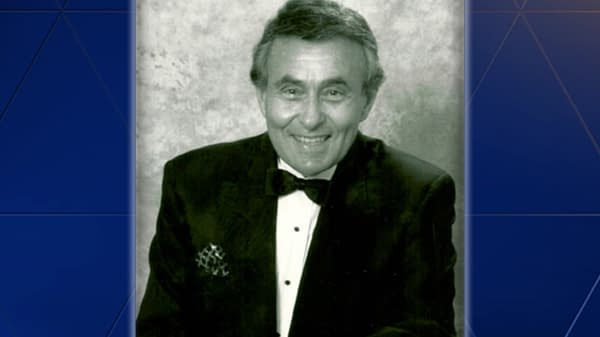 Radio and television fans around the world are in mourning this week with news that longtime media personality Frank Avruch has passed away at age of 89. Having transitioned from radio to television over the course of his 40 years on the air, the Boston stalwart was best known for playing the iconic Bozo the Clown from 1959-1970. The Boston University grad passed away on Tuesday at his Boston home due to complications stemming from his long battle with heart disease. Avruch is survived by his wife, Betty, two sons, grandchildren, relatives and friends; with his family releasing the following statement on his passing:
"While it's hard to say goodbye, we celebrate the legacy of joy and laughter he brought to millions of children around the world as Bozo the Clown on TV and as a UNICEF Ambassador and later as host of Channel 5's Great Entertainment and Boston's Man About Town. Our dad loved the children of all ages who remembered being on his show and was always grateful for their kind words. We will miss him greatly."
Avruch was able to carve out a four-decade career because of his ability to adjust to both changing technologies and shifting audience interests. Starting in radio but recognizing the growing power and influence of television, Avruch would be a familiar figure in Boston homes as a contributor to Good Day; host of The Great Entertainment; and as WCVB's Man About Town. But it was his 11-year daily run as Bozo the Clown on local WHDH-TV Boston's production of Bozo's Circus that he would be most remembered for.
"A lot of people when they talk to me now, they are sort of hesitant to bring it up. How could this suave, somewhat sophisticated man be this guy with red-orange hair and big shoes? And I said, that is one of the highlights of my career." – Avruch
During his induction speech into the National Television Academy's Gold Circle ceremony, Avruch spoke of his appreciation for the opportunities the years had afforded him:
"In this business that is not known for longevity, I have managed to hang in there for a long time. I've done it all. I've done radio, I've done TV, I've done booth announcing, disc jockey shows … interviews — serious interviews, not-so-serious interviews."