Looks like NBC is interested in telling the further adventures of Bad Boys II's Special Agent Syd Burnett, with the network giving a formal pilot production green light to an as-yet-untitled movie spinoff series starring Gabrielle Union.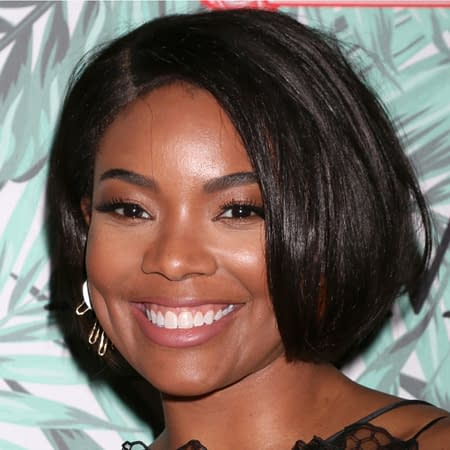 Written by The Blacklist writers-producers Brandon Margolis and Brandon Sonnier, the project would focus on Union's Burnett, who was first seen in 2003's Bad Boys II helping take down a Miami drug cartel. In the pilot and potential series, Burnett would be making a cross-country move from Miami to Los Angeles for a new life.
Here's an overview of the project's storyline:
"Free-spirited former DEA agent Burnett has a fresh start in her new job as an LAPD detective. She's partnered with Nancy McKenna, a working mom who can't help but look at Syd's freedom with some grass-is-greener envy. These two have totally different lifestyles and approaches, but they both are at the top of their fields in this action-packed, character-driven procedural."
A little background on Union's character from Bad Boys II: Burnett is the sister of Detective Lieutenant Marcus Burnett (Martin Lawrence) and was romantically involved with her brother's partner, Detective Lieutenant Mike Lowrey (Will Smith).
The untitled project hails from Jerry Bruckheimer TV, Belgrad's 2.0 Entertainment, Primary Wave and Sony TV. Margolis and Sonnier executive produce with Union, Belgrad, Jerry Bruckheimer TV's Jerry Bruckheimer, Jonathan Littman and KristieAnne Reed, as well as Primary Wave's Jeff Gaspin.
In a 2014 interview with Esquire, Union discussed the "dorky" aspects of her personality:
"I'm obsessed with Words with Friends [a Scrabble-like game app]. I currently have 26 games going, which I play all day, every day. I have a few randoms, just because my friends weren't playing fast enough because of, like, jobs and stuff… but you can play your turn! [Laughs] I have 10 games going with one stranger, and we've been playing for over a year."
Enjoyed this article? Share it!