Ex-Fuller House Showrunner Jeff Franklin Issues Statement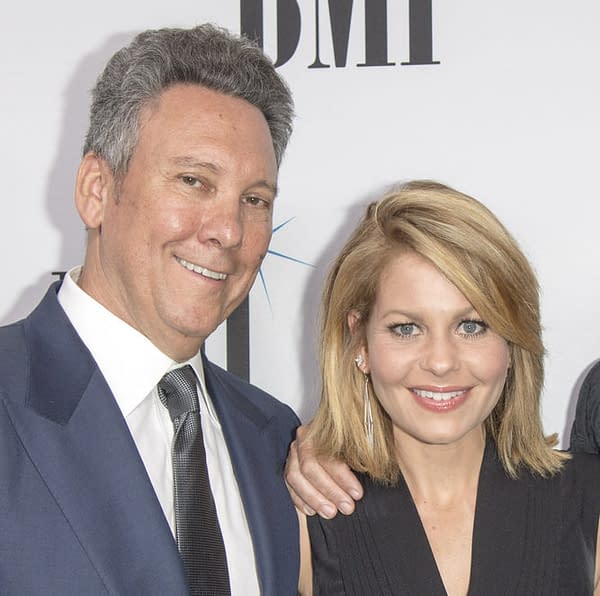 Ex-Fuller House showrunner Jeff Franklin took to Instagram for his first official statement following his removal by Netflix and Warner Bros. TV. Franklin was removed from the show he helped create following multiple allegations of abusive and inappropriate behavior. Franklin chose to not address or even acknowledge the allegations in his post, going with a general "goodbye" statement (which you can see below):
"I'm heartbroken to be leaving Fuller House. Creating and running Full House and Fuller House has been the greatest joy. I wish the cast, my second family for over 30 years, continued success. I'm so proud of all we accomplished together, and beyond grateful to our loyal fans. Adios Tanneritos!"
As a result of numerous complaints accusing the showrunner of being verbally abusive and making inappropriate statements in both the writers' room and the show's set, Netflix and Warner Bros. TV made the decision on Wednesday to not renew their overall production deal with Franklin. In statements from Warner Bros. TV and Netflix, the news of the parting of the ways was officially confirmed; and it was reaffirmed that Fuller House would still be moving forward with season 4, set to begin production in a few months:
"We are not renewing Jeff Franklin's production deal and he will no longer be working on 'Fuller House,'" – Warner Bros. TV

"'Fuller House' will return for a fourth season, as planned. We hope to go into production in the next few months." – Netflix
Netflix's Fuller House stars Lori Loughlin, Andrea Barber, Candace Cameron Bure, Jodie Sweetin, Bob Saget, Dave Coulier, John Stamos, Juan Pablo Di Pace, Soni Nicole Bringas, Michael Campion, Elias Harger, Scott Weinger, John Brotherton, Adam Hagenbuch, Ashley Liao and Dashiell and Fox Messitt as Baby Tommy.
Variety first reported exclusively that Warner Bros. TV and Netflix's decision was based on allegations that Franklin was verbally abusive to staffers and made inappropriate comments, including sexually charged statements about his personal life. According to one source, the Fuller House showrunner would also bring women he was dating to the set and give them small roles in episodes. Franklin has not been accused of directly sexually harassing or engaging in any inappropriate physical behavior with any staff members.
The Variety article also referenced a source who claimed that Warner Bros. TV received an anonymous letter in 2016 that detailed allegations against Franklin's behavior towards Fuller House writers and others members of the show's production. It was also alleged that Warner Bros. TV executives were warned that Franklin "was a walking lawsuit waiting to happen," though it's still unclear if Warner Bros. TV followed up on those allegations.
Netflix's Fuller House was originally renewed for a fourth season in January 2018; and will begin production later this year for an expected late 2018/early 2019 premiere.