It's Always Sunny in Philadelphia: Glenn Howerton Addresses His Future
When it was announced that series creator Glenn Howerton would be spending some time outside of It's Always Sunny in Philadelphia's Paddy's Pub to (hopefully) "teach" a couple of seasons of A.P. Bio at NBC, Sunny fans started to get a little nervous about Howerton's future with the FXX series. And while we're not going to spoil anything here, the Season 12 finale didn't exactly ease fans' concerns over the final fate of Dennis Reynolds.
So with February right around the corner – the same month that It's Always Sunny in Philadelphia's writers room starts work on the thirteenth season for FXX and A.P. Bio officially previews on NBC – Howerton addressed the issue during the A.P. Bio panel at this week's Television Critics Association (TCA) press event.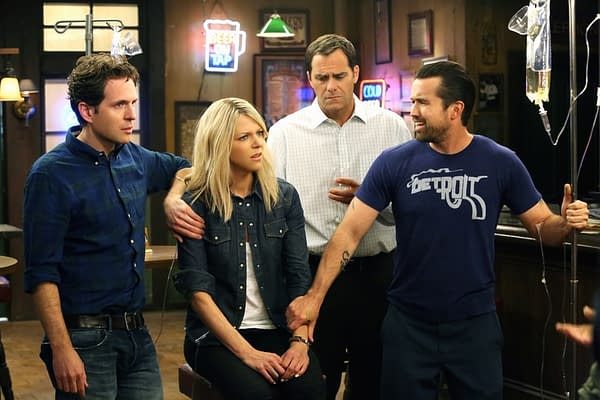 Howerton reassured those who think A.P. Bio is somehow "replacing" his work on It's Always Sunny in Philadelphia that the two are separate projects; and that A.P. Bio gave him a unique opportunity to work with individuals he admires:
"I've not officially left It's Always Sunny, so I hope people understand that. This is a totally separate project that I'm doing. The thing about doing a show for 12 years is that people might have a hard time seeing you as anything else […] I wasn't planning on jumping into anything else, but I saw it was Lorne Michaels and Seth Meyers, and I just loved it."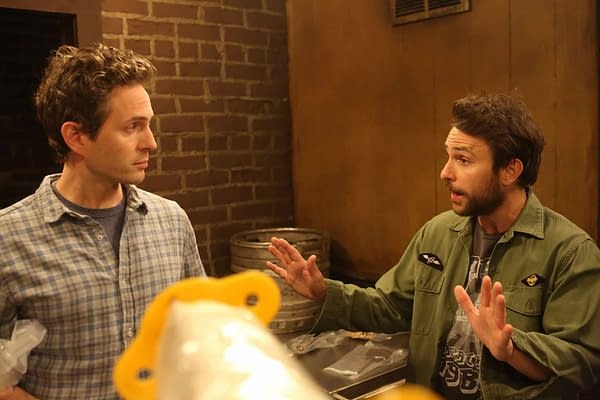 As for the future of It's Always Sunny in Philadelphia, Howerton and the others still enjoy making the series but see the need to take breaks and work on other projects to avoid personal burnout and keep the quality of the show strong:
"I don't know if this is going to turn into a 'Curb Your Enthusiasm' thing where we make them when we can or if it's gonna pick up where it left off and it's gonna be every year again. I don't really know […] We've talked about [a gap between season]. We love the show and we love each other and we want to keep doing it and if we can get away with just doing it whenever we want, why not? Creatively speaking, we just want the show to be good, so if any of us is feeling burned out and we feel like it's gonna compromise the quality of the show, we just won't do it."
https://www.youtube.com/watch?v=pDuM5BYjmk4
Written by O'Brien, A.P. Bio stars It's Always Sunny In Philadelphia co-lead Glenn Howerton as a philosophy scholar who loses out on his dream job and goes to work as a high school Advanced Placement biology teacher but he makes it clear he will not be teaching any biology. Realizing he has a room full of honor roll students at his disposal, he decides instead to use the kids to his own benefit. Eager to prove that he is still king of the castle, Principal Durbin (Patton Oswalt) struggles to control the force of nature that is Jack Griffin.
A.P. Bio also stars Mary Sohn (Superior Donuts), Lyric Lewis (MADtv), Jean Villepique (Sharp Objects), Jacob McCarthy (Foursome) and Tom Bennett (David Brent: Life on the Road).