'Heathers': Selma Blair Joins Series Reboot For Paramount Network Before Gretchen tried to make "fetch" happen….
Before Rayanne hand-cuffed herself to Angela Chase's parents' bed….
There were…The Heathers.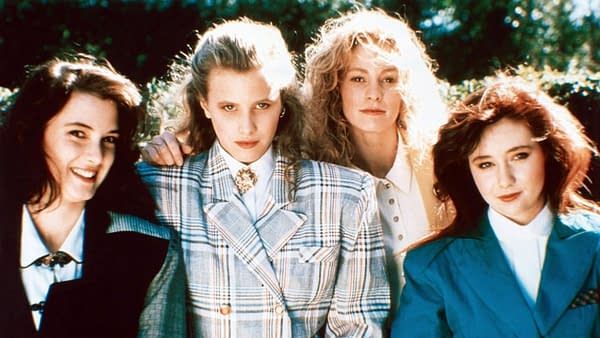 And the Paramount Network is trying to prove that you just can't keep a good "Heather" down, as the debuting network announced that actress Selma Blair (Hellboy, Cruel Intentions) has joined the cast of their ten-episode series reboot of the 1988 cult classic Heathers. The original film would jump-start the careers of stars Winona Ryder (Stranger Things), Christian Slater (Mr. Robot), and Shannen Doherty (Beverly Hills 90210), though the new series is expected to be only loosely based on the original's tale of murderous teen rebellion and the horrors of high school social cliques.
Blair took to Instagram to make the announcement to her followers: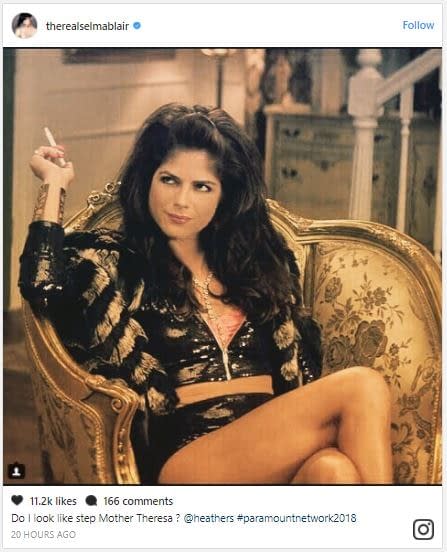 This modern take on Heathers focuses on three outcasts named "Heather" who suddenly find themselves running the social circles at their high school: a black lesbian (Jasmine Mathews), an overweight young woman (Melanie Field), and a young man who identifies as gender queer (Brendan Scannell). Grace Victoria Cox and James Scully play new student Veronica and high school rebel J.D. respectively (same roles played by Ryder and Slater in the original film). Blair will be joining the cast as Jade, a stripper with a menthol cigarette habit who's a little rough around the edges but has some glamour about her. She is Heather Duke's (Scannell) gold-digging stepmom who is simply going through the motions until her 82-year-old husband passes and she can claim the inheritance. What was of particular interest in Blair's Instagram post was her use of the hashtag "#paramountnetwork2018," meaning that the series would help launch the new Paramount Network in 2018 and not be part of TV Land's late 2017 programming schedule. The Paramount Network is actually a re-branding of Spike TV and will include content from TV Land, BET, Comedy Central, MTV, and Nickelodeon.