'Survivor's Remorse' Star Teyonah Parris Joins CBS Drama Pilot 'Murder'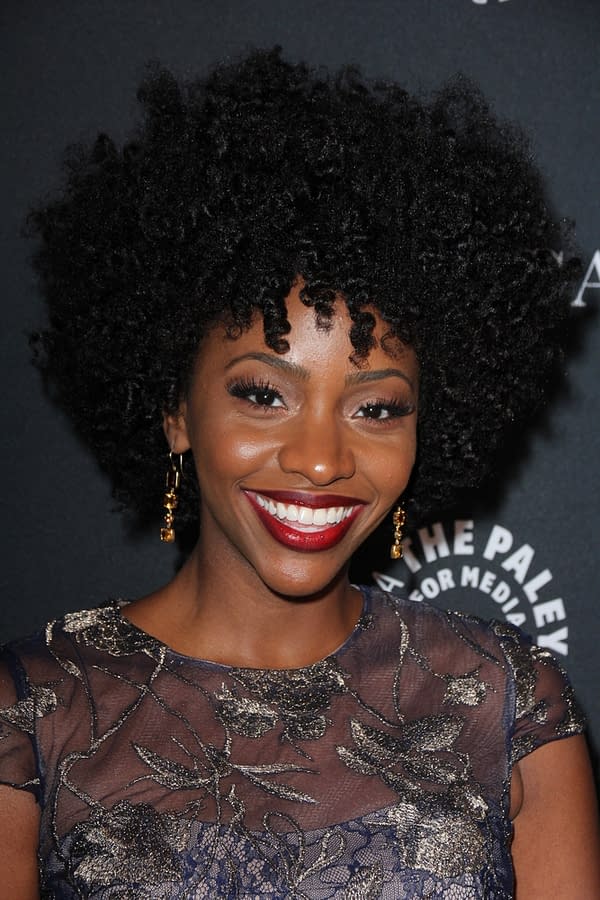 CBS is now one step closer to solving a murder — well, more specifically, closer to solving their Murder — with Survivor's Remorse star Teyonah Parris cast as the female lead in The Eye Network's new drama pilot. Produced by Dan Lin (It, The LEGO Movie) and written by Lethal Weapon's Amanda Green, the series is based on the BBC miniseries. Lin and Green are set to executive produce, and Lindsey Liberatore as co-executive producer; with Lin Pictures, Warner Bros. TV and CBS Television Studios sharing production.
Murder explores crime through the unique and often-conflicting perspectives of cops and killers, witnesses and victims, friends and family. Shot like a true-crime documentary, the series invites the audience inside the emotional journey of an investigation, allowing them to discern the truth and judge the suspects' guilt or innocence for themselves.
Parris's Det. Ayana Lake is described as a rising star in the NYPD whose keen intellect and quick, analytic mind are the keys to her success. But when she's partnered with instinctive intuitive Det. Jack Garrity (casting TBA), styles and personalities sometimes clash. Parris followed up her turn as Missy Vaughn on Starz's recently ended Survivor's Remorse with a recurring role on Fox's Empire as Pamela Rose. She can next be seen in Barry Jenkins's adaptation of the James Baldwin novel If Beale Street Could Talk.
In August 2017, Parris opened up about the performers who influenced her growing up:
"I loved Angela Bassett and Halle Berry. Whenever I did a school play my mom and dad would be like, 'You look like Angela Bassett up there! You go girl!' just hyping me up. I'm sure I looked nothing like Ms. Bassett, but her and Halle were certainly two of my role models. And I loved Christina Aguilera. I absolutely adored her. Such an eclectic mix, now that I think about it."