The Quad's Rob Hardy to Direct CW's Spencer Paysinger Football Pilot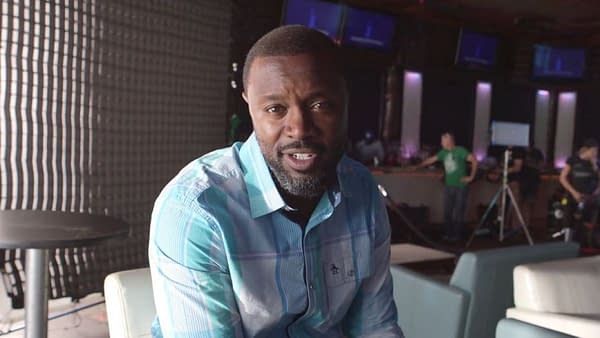 The Quad director/executive producer Rob Hardy is set to direct the CW's still-untitled drama pilot inspired by the life of football player Spencer Paysinger. April Blair (Spencer) will write and executive produce the project, which centers on a rising high school football player from South Central L.A. recruited to play for Beverly Hills High. Berlanti Productions will produce with Warner Bros Television; with Greg Berlanti and Sarah Schechter also serving as executive producers.
With BET's The Quad currently in its second season, Hardy is set to direct upcoming episodes of CW's Black Lightning and ABC's Deception. He's not stranger to the CW, having directed multiple episodes of Arrow, The Flash, The Vampire Diaries and The Originals. Hardy's also worked on series for other networks, including: Showtime's Shameless; Starz's Power; and ABC's How to Get Away with Murder and Black-ish.
In a 2017 interview with The Grey District, Hardy discussed the importance of bringing a show like The Quad to television to give a realistic depiction of college life at historically black colleges and universities:
"It was full circle for me. Will [Packer] and I shot our first feature-length film, Chocolate City, at our alma mater, Florida A&M University (FAMU). Ten years after we graduated, we made Stomp the Yard, and the movie was like a homecoming a for us. Making Stomp, going back to campus, and seeing the feedback from the audiences, made me wonder what a serialized television version would look like. Now ten years after Stomp the Yard, we have The Quad. We had the chance to work with Anika Noni Rose who also graduated from FAMU. The college world is a great place to tell stories. It is an environment full of people trying to develop and reinvent themselves. With The Quad, we have new kids trying to figure out who they want to be, a President trying to resuscitate her career, and a football coach trying to turn around a losing team. It's all about new beginnings. For students and alums, we talk about HBCU-centered topics almost daily. Now we have a show where young and old people can talk weekly about what's going on at a black college."