Arnold Schwarzenegger Saddles Up for Amazon Western Series 'Outrider'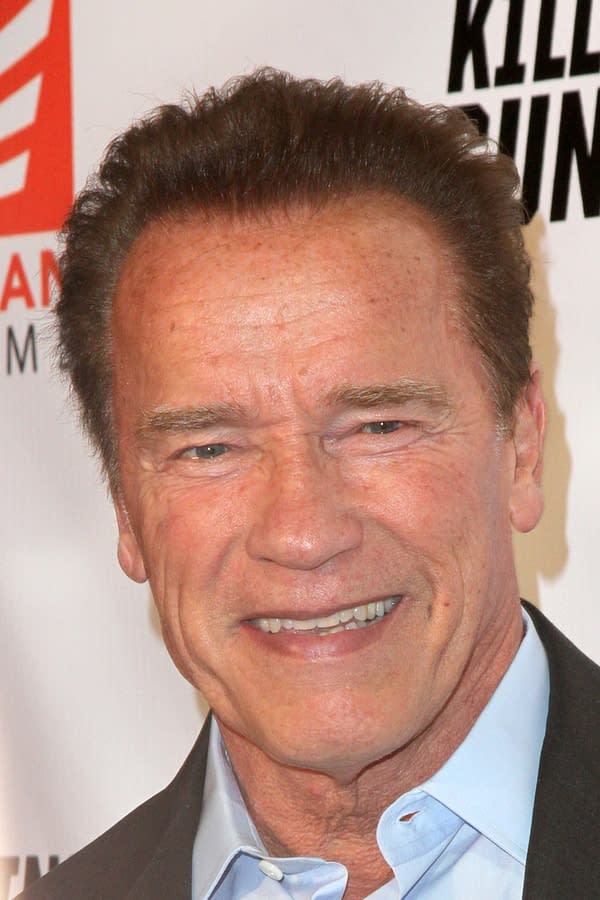 With the creative dividing lines between television and film continuing to fade comes word that action film icon Arnold Schwarzenegger (True Lies, Predator) is attached to star in and executive produce western event series Outrider for Amazon. The series would mark the Austrian-born actor's first major scripted television series role.
Co-written by Trey Calloway (APB, The Messengers, CSI: NY) and Mark Montgomery; with both expected to executive produce alongside Schwarzenegger and Mace Neufeld, executive producer for Amazon's upcoming series Tom Clancy's Jack Ryan.
As Deadline Hollywood reported exclusively, Outrider is set in the Oklahoma Indian Territory in the late 1800s and tells the dark and dangerous tale of a deputy who is not only tasked by a notoriously brutal judge with apprehending a legendary outlaw in the wilderness – but must also partner with a ruthless Federal Marshall to make sure justice is properly served. And as the story unfolds, not only will enemies become allies, but a series of unpredictable surprises will blur the line between good guys and bad.
Schwarzenegger will be tackling the role of the Federal Marshal, who immigrated as a child to the United States from Europe. Though this series will mark his first venture into the world of unscripted television, Schwarzenegger is no stranger to the small screen; having appeared numerous times on talk, variety and reality programming throughout his career. The actor even had a one-season run as star and executive producer of NBC's The Celebrity Apprentice, replacing Donald Trump.
In a October 2017 interview with Business Insider, Schwarzenegger discussed what it's like to play a role that audiences don't always get:
"There could be 10 of those characters around. [Laughs.] That's not my style to really dwell on it, and drive around during the day on my bicycle, or working out in the gym, and to worry about what character people didn't understand. I think that's just me. And I'm not a person that thinks back in the first place. I think forward. And it's always been less that people didn't get the character, but more people being mad that the movie fell short. Or people would say they are glad the movie went in the toilet. And I totally agree with them. I think there are some movies I made that it was a good thing they went into the toilet, because they weren't good enough. The director f—ed up, or the production was too small, or I screwed up, whatever the reasons are. I'm lucky I've made more movies that went through the roof and people liked internationally than movies that didn't do well."