27 Cosplay Photos from Anime Expo 2018 Friday- Fantasy to Furiosa
Even as temperatures soared past 100 degrees in sunny Southern California, it hasn't dampened the annual pilgrimage of anime fans of all ages to the Los Angeles Convention Center for Anime Expo 2018. Open through July 8th, the event, put on by the Society for the Promotion of Japanese Animation, expects to host well over 350,000 attendees during the course of the four-day event.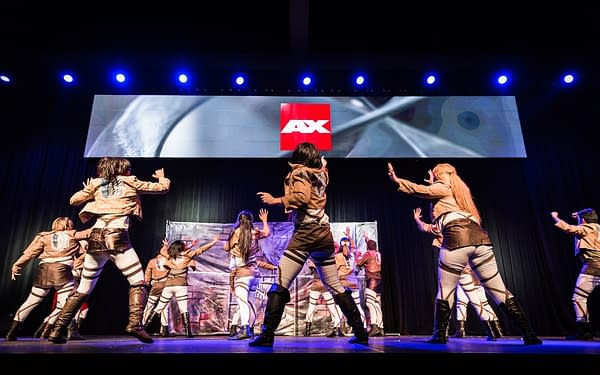 Cosplay, as with most conventions (and especially at anime events), is very much front and center. All one has to do is pick a good spot (but not blocking an aisle in the vast exhibitor hall) and turn in a circle to find more costumes than can be readily counted. The weekend will feature fashion shows, costume contests, and dozens of themed costume gatherings.
We figured we'd slowly ramp into things with an initial teaser set of cosplays we'd spotted, and Saturday evening we'll be heading over to get photos from the annual masquerade (if you're unfamiliar with the term, just think of it as a costume contest and you'll be in the right ballpark). This year the contest will also serve as the US preliminary for World Cosplay Summit (WCS), which began in Osu, Nagoya, in 2003 and has grown to include 30 countries and regions around the world.
(Photos by Bill Watters)