HawaiiCon: The Convention In Paradise
On any given weekend across the world, chances are at least a handful of pop-culture and comic con conventions taking place. Fandoms are as varied and wide reaching as the internet will allow, and thankfully we're lucky enough to have the outlet of conventions to gather together with fellow nerds to celebrate what we love. Imagine getting to do all of those event activities, but to also get to do it while lounging on a beach, in Hawaii, with guests from Star Trek, Star Wars, and real-life scientists (scientists, astronauts, etc), and your favorite cosplayers. September 14th-17th 2017 will be a celebration of all things Star Wars for the 4oth anniversary as well as the 20th anniversary of Buffy The Vampire Slayer! You can read the entire guest list on their website, but also keep an eye on the official facebook page for updates and surprises. Taking place on the Kona Coast of the Big Island, this year will be it's 4th year event and their second year at the Mauna Lani Bay resort. The first two years took place at the nearby Hapuna Prince Beach Resort (also gorgeous, but Mauna Lani is a better fit). I mean do you SEE this place? I can personally attest to the perfect temperature of that cove, and the majesty of the sunsets from the beaches. If you're not an ocean swimmer, they have a pool and massive hot tub as options for aquatic funtimes.
The convention has continued to grow in prestige and offerings from it's first event in 2014, and has hosted guests from every single Star Trek tv series, Battlestar Galactica, Babylon 5, Stargate, NASA, JPL, voice actors/actresses, artists, and writers from films, tv, books, and comics. Close encounters with the stars poolside (or the bar for that matter) is one of the highlights of the convention.
You wanna talk about bang-for-your-con-buck? All together, a trip to HawaiiCon costs LESS than the average San Diego Comic Con jaunt, especially when you book your flight and hotel in advance. AND you get better access to the talent and events included, extra perks for sure if you go the VIP ticket route for HawaiiCon. The BIG thing HawaiiCon offers for you one of a kind seekers is their excursions and activities with the celebrity guests. Called Adventures with the Stars, attendees who purchase tickets to special events can do things like snorkeling with James Marsters, night dives with manta rays with Rod Roddenberry, zip lining through the trees with Nicholas Brendon, hula lessons on the beach, a trip up to Mauna Kea observatory, AND a VIP lounge experience I really can't say too much about other than it's completely worth it and you'll make memories and stories that'll last a lifetime.
The cosplay also should be mentioned in no small segment because I am astounded by the love audiences show the contestants who enter the cosplay competition. Also, sun sand and surf for photo shoots? YES PLEASE. This year, HawaiiCon is bringing in one of the contestants (and spoiler, winners) from the new SyFy Series Cosplay Melee, Charles Xavier Conley of Ebony Warrior Studios.
Yeah ok, so I really REALLY love the event. They don't pay me to be there, or to say these things, they ALLOW me to spend my time with with them. HawaiiCon remains one of the three highlight events of my year since the convention began, and it deserves to be experienced by fans who will love it as much as I do. Tickets are on sale now, and you should jump at the chance to visit this convention destination. See you on the beach for sand, surf, and fandom magic in Hawaii!
---
---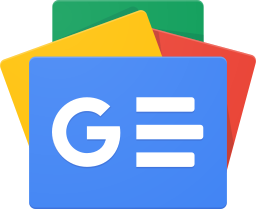 Stay up-to-date and support the site by following Bleeding Cool on Google News today!