The Death Stranding Trailer From E3 Is A Cutscene From The Game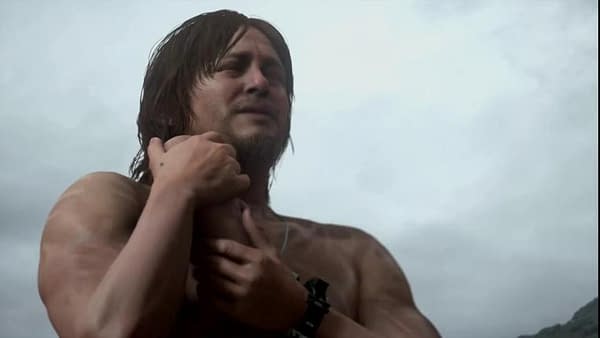 Did you think that the Death Stranding trailer shown at E3 was just a bizarre mood piece to set up the texture and mood for the game?
Well, you'd be wrong. During his talk at SDCC, Kojima revealed that, nope, that cut scene is pulled straight from the game. You'll be playing, and then that cutscene will happen, and then you will start playing again.
I really can't even begin to image what this game is. I will say one thing though, I am excited to find out.