Fanboy Wrampage: Reby Hardy Fights Ashley Massaro Over Matt Hardy
It's been a while since we last checked in on the Twitter account of Reby Hardy, professional wrestler and wife of WWE superstar Matt Hardy who seems to prefer to settle disputes in the ring known as social media rather than the squared circle. Hardy found herself in a last woman standing Twitter match with Ashley Massaro, former WWE diva and also ex-girlfriend of Reby's husband. Reby took issue when Massaro reminisced about a mixtape Matt made for her back in the oughts.
Reby wasn't impressed with these well-wishes, however, responding:
And:
Massaro cut her own promo in return:
To which Reby (who really ought to learn how to properly thread her tweets if she's gonna be fighting on here all the time) fired back:
Having won the feud (we assume, since Massaro stopped responding), Reby addressed her followers:
The winner… and still Twitter Women's Champion…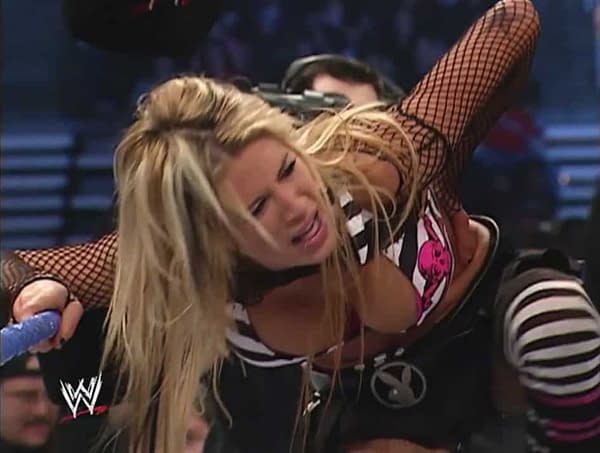 Fanboy Rampage was a blog by Graeme "Graham" McMillan dedicated to the funniest, most ludicrous and most inappropriate comic book back-and-forths online. McMillan has moved on now, becoming a proper journalist for the likes of The Hollywood Reporter and Wired but he gave permission to Bleeding Cool to revive his great creation. But you know, with a "W," because wrasslin'.