Bleeding Cool has been keeping you up to speed on Hulk Hogan's comeback in WWE. WWE admitted to talking to Hogan about working together earlier this year, when Hogan was set to appear at the premiere of HBO's Andre the Giant documentary. Hogan has been publicly optimistic about a return, though reaction from wrestlers has been mixed. For WWE, the key concern seems to be figuring out how to rehab Hogan's image in such a way that they can bring him back without backlash from fans or media following Hogan's 2014 explicitly, undeniably racist rant (or, as he tells it, "a few misspoken words") that got him fired in the first place.
WWE, however, has been adamant in multiple statements to specify that the only way they would work with Hogan would be in the capacity of helping others learn from his mistakes. How exactly Hogan might do that, when the mistake in question was Hogan complaining about his daughter "****ing ****ers" and then flat out saying "I mean, I am a racist, to a point, ****ing ****ers" while being secretly recorded having sex with the wife of his friend, Florida Radio shock jock Bubba the Love Sponge, which then got made public after Hogan was backed by conservative tech billionaire Peter Thiel in suing the website Gawker. That's pretty darn specific. Is there anyone currently working for WWE who really needs to learn how not to do any of that?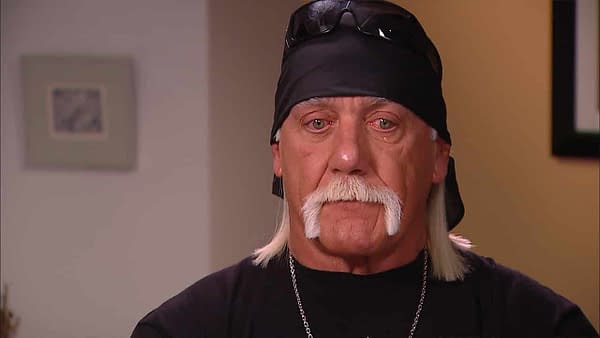 But Hogan himself has made the same claim when being inducted to the Boys and Girls Club Hall of Fame last month. "I can learn from my mistakes and I can move forward," Hogan said in his acceptance speech, adding: "And what's so cool now is working with the Boys Club, I have a chance to help these kids not make the mistake I made, being at the wrong place at the wrong time or saying the wrong words."
It seems even more ludicrously unlikely that members of the Boys and Girls Club would ever find themselves in a situation similar to Hogan's. Do any of them even know Bubba the Love Sponge?
So perhaps it's worth considering that we've just been barking up the wrong tree all along. Maybe saying horribly racist things on a sex tape that gets leaked in a political proxy lawsuit isn't the thing WWE is hoping Hogan can teach their young Superstars after all.
Hogan took to Twitter today to offer a piece of advice that everyone in pro wrestling can benefit from:
Don't hang out with any more "chicken sandwich deal people" brother HH pic.twitter.com/Osk5w9eOKa

— Hulk Hogan (@HulkHogan) June 16, 2018
So, Hulkster at SummerSlam this year?
https://www.youtube.com/watch?v=GSYMqLsrLb4
Enjoyed this article? Share it!