Why You Should See Radio Free Albemuth Tonight – Look! It Moves By Adi Tantmedh Adi Tantimedh writes,
One of my favourite Science Fiction movies of the year, the adaptation of Philip K. Dick's Radio Free Albemuth opens theatrically in ten US cities this week after a successful Kickstarter campaign to raise funds for distribution. Everyone should see it.
Shot on an indie budget, the story takes place in an alternate 1984 where a Nixon-esque right-wing president has imposed martial law in America and a music executive finds himself receiving mystical transmissions from an alien intelligence that changes his life and encourages him to seek out the Resistance and help them overthrow the government.
The original novel was published in 1985, three years after Dick's death. It was one of his most personal books because he was fictionalising the mystical experiences in real life that his hero had, and wrote himself as a character in the book as the hero's best friend to question what had happened to him. It started him on the path of exploring his Gnosticism and mystical enquiries that fuelled his writing for the rest of his life. He had originally written the novel in 1976 under the title "Valis-system A" and submitted it for publication but his editors at the time asked for too many changes than he was willing to make. He went on to write Valis, The Divine Invasion and The Transmigration of Timothy Archer, which weren't really Science Fiction novels. Radio Free Albemuth was, in effect, the last Science Fiction novel Dick wrote, and if Tim Powers hadn't held onto the manuscript and brought to publishers' attention after Dick's death, we might never have known about it.
John Alan Simon's movie adaptation is a true labour of love, a small movie with big ideas that faithfully fallows the novel and its preoccupations with mysticism and fighting totalitarianism. Alongside Richard Linklater's A Scanner Darkly, it's the only movie that faithful adapts a Philip K. Dick novel. It also feel like the novel in its evocation of 1985 and its dystopian atmosphere. It does have minor alterations: the main characters in the movie are still in their vibrant 30s instead the most tired middle-age of the novel, and Simon relocates the story from Orange County to Los Angeles because that's where the music industry is based, and it makes more sense to have the main character move there when he starts working as a music executive.
There's an elegiac feel to the movie, not only because it's a story about the friendship between a man changed by a mystical, extraterrestrial experience and his sceptical best friend, but also that it's the kind of independent film that's in danger of dying out in light of studios only producing blockbusters and the internet chipping away at traditional ways of watching movies. It's also more overtly political in its commentary on surveillance, the loss of civil rights and the need to resist. When I first saw the movie at a special screening last year, Edward Snowden hadn't happened yet, and what a difference a year makes in the way that places this movie square in the center of the zeitgeist, becoming even more timely now than when I first saw it. It's also a movie that evokes Los Angeles as a state of mind, one of my continuing obsessions.
This is Science Fiction without the need for hundred-dollar budgets, explosions, shootouts or major special effects. It's all about ideas and how they can create a whole different world and state of mind just by context. It's one of the essential movies of the year, and to see it in a theatre if you can is a show of support for not only this type of independent movie, but for the theatrical experience. Simon has accomplished the challenging task of bringing Philip K. Dick's provocative and chilling vision and sensibility to the screen with terrific performances, especially Shea Whigham from Boardwalk Empire as Philip K. Dick and Alanis Morissette as a kind of slacker Joan of Arc co-conspirator. If it's not at a cinema in your town, you can catch it On Demand. You need to see this movie.
You can read an interview with director John Alan Simon here. Switching realities at lookitmoves@gmail.com
Follow the official LOOK! IT MOVES! twitter feed at http://twitter.com/lookitmoves for thoughts and snark on media and pop culture, stuff for future columns and stuff I may never spend a whole column writing about.
Look! It Moves! © Adisakdi Tantimedh
---
---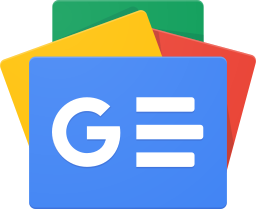 Stay up-to-date and support the site by following Bleeding Cool on Google News today!