The Spring-Ford Area School District in Pennsylvania will not fire teacher Mr. Bean for moonlighting as a pro-wrestling Nazi character.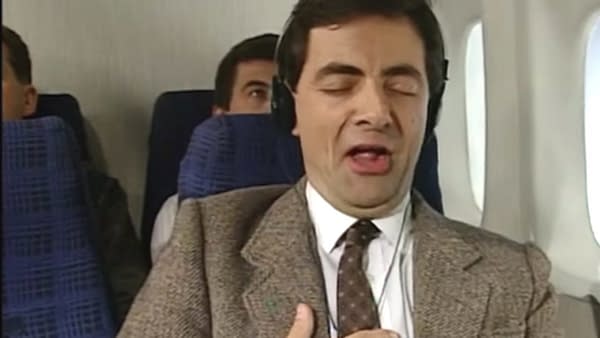 No, not that Mr. Bean. Kevin Bean, a 6th-grade teacher who wrestles under the name Blitzkrieg "The German Juggernaut". Bean, who broke kayfabe by revealing that he is not actually a Nazi named Blitzkrieg, was investigated by the school board after Pro Wrestling Sheet's Ryan Satin posted a video on Twitter showing Blitzkrieg giving the Nazi salute while some of his students cheered him on.
https://twitter.com/ryansatin/status/1019665641622495232
The website obtained an email sent to parents of the school district announcing the action they planned to take, which is no action. The email is reprinted below:
On the afternoon of July 19th, the Spring-Ford Area School District was made aware of a video featuring 6th grade teacher Kevin Bean, outside of the school setting, participating in a professional wrestling event. Once we were made aware of the video, our administrative team moved quickly to conduct a thorough internal investigation with the assistance of our school district solicitor and the cooperation of Mr. Bean, as well as the Spring-Ford Education Association President.

Based on the investigation completed we have found no evidence indicating violation of board policies by Mr. Bean. As such, Mr. Bean will continue to remain a teacher within the District.

As we shared previously, the actions that were demonstrated in the video are not supported or sanctioned by the Spring-Ford Area School District and we will work with our staff so that we may continue to uphold the high standards our community has come to expect. As part of our investigation it was shared with Mr. Bean the concerns that were raised about the character he played. While many understand that professional wrestling is a form of entertainment and not a reflection of one's personal beliefs, Mr. Bean understands that the character he played has been viewed by some as being offensive.

Recognizing these concerns, Mr. Bean wanted to share the following with the Community:
"The character I portrayed did not reflect my personal feelings or beliefs and I do apologize to those in the community who were offended by such actions. I have spent many years working in the Spring-Ford community and pride myself in providing an exceptional education to my students over the course of 14 years."

We recognize that there may be an emotional impact for some parents, students and community members who may have lingering concerns. Based upon the news coverage and social media exposure of this situation, students may have questions and concerns as we get closer to the start of the school year. If this is the case, I encourage you to talk with your students about this situation and reassure them that all of our Spring-Ford schools are safe and welcoming to each and every student. In addition, the District has many additional helpful resources available to assist you.
Enjoyed this article? Share it!