Posted in: Conventions, Events, Pop Culture, VidCon | Tagged: anaheim, VidCon, VidCon 2023
---
VidCon 2023 Unveils Speakers, Sponsors, & Mission
We now have a better idea of what VidCon has in mind this June after the organization released new details this morning.
---
VidCon dropped new details this morning about their 2023 event in Anaheim this June, as we now have a clearer picture of who will be attending. Along with he news revealed earlier this year that YouTube would be the primary livestream sponsor for the flagship event in Anaheim, they have revealed multiple speakers and activations from Snap Inc, TikTok, Roblox, Kajabi, Jellysmack, Skillshare, and more. Fans who can't attend can watch what's happening on YouTube for free with a front-row seat to Community Track Main Stage panels, Q&As, concerts, and performances. But those attending in person from June 21st–24th at the Anaheim Convention Center will see a lot more. We have more info below on the event as tickets are available now.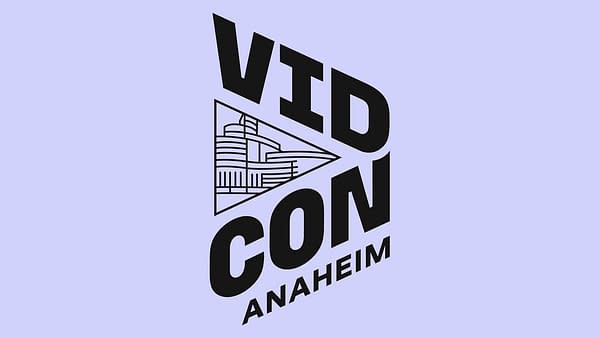 "This year, VidCon is putting a spotlight on sustainability, debuting a new nighttime show, Night of Impact, which will celebrate community, invention, and love for planet Earth. Headliners will include America's Got Talent alum Sofie Dossi, PENG PENG, KreekCraft, The Beverly Halls, Alicia Mccarvell, Hayley LeBlanc, Isaiah Garza and more. The evening show will highlight themes important to the audience such as creating sustainably, the social ecosystem, and building community virtually and in person."
"This year's Industry Track will convene established creators along with stakeholders across the media, marketing and technology ecosystem to explore Digital's Next Era. Each day will focus on a timely subtheme that will break down new opportunities and avenues for collaboration in this new era of the creator economy. Some of these topics include Advancing the Creator Economy Ecosystem; Culture, Equity and Representation in the New Creator Economy; Creators in Control: Ownership Entrepreneurship and More; Money Matters: Creator Economics and Revenue Diversification; From Inspiration to Impact: The Rise of B2B Creators; The Very Near Future: Tech, Trends, and TBDs; The Community Economy Is the New Creator Economy; and more. YouTube's Vice President of Product Management, Amjad Hanif, will give the Industry Keynote. VidCon Anaheim's 2023 full schedule is now live at VidConAnaheim.com. Industry Track programming will feature keynotes, panels, workshops, Fireside Chats, Q&As and more from over 150 executives, including the following people."
Keke Palmer, Founder, KeyTV

Mark Manson, New York Times Bestselling Author

Tom Ryan, President & CEO, Streaming, Paramount

Leo Olebe, Global Head of Gaming, YouTube

Todd Beaupré, Senior Director of Discovery & Growth, YouTube

Michael Martin, General Manager, YouTube Shopping

Amber Venz Box, Co-Founder and President, LTK

Marc Hustvedt, President, MrBeast

Kimberly E. Paige, EVP & Chief Marketing Officer, BET Media Group

Katie Welch, Chief Marketing Officer, Rare Beauty

Jim Louderback, Editor and Publisher, Inside the Creator Economy

Laura Lee, Chief Content Officer, Twitch

Emma Welch, Creator Manager, Linkedin

Sima Gandhi, CEO and Co-Founder, Creative Juice

Dylann Sands, Partner, Animal Capital

Danielle Roark, Director of Strategic Brand Sponsorships, Intuit

Evan Britton, Founder, Famous Birthdays

David Cushman, Senior Director, Metaverse Development, Warner Music Group

Jon Henshaw, Senior Director, SEO, Vimeo

Francis Roberts, Head of Creator Partnerships, Snap Inc.

Megan Lightcap, Principal and Investor, Slow Ventures

Josh "Caru" Glodoveza, Vice President of Talent, Fanjoy

Jade Watson, Founder, SickBird Productions

Sean Kim, President & Chief Product Officer, Kajabi

Matt Cooper, CEO, Skillshare
---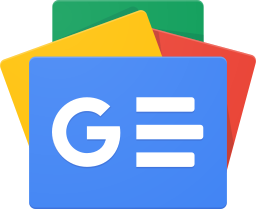 Stay up-to-date and support the site by following Bleeding Cool on Google News today!