Okay, we're back with part two of our AEW Dynamite report. We're all praying for Orange Cassidy right now after he was beaten to near death with a bag of oranges by the Inner Circle. If you haven't read part one of the report, do so now. That's an order!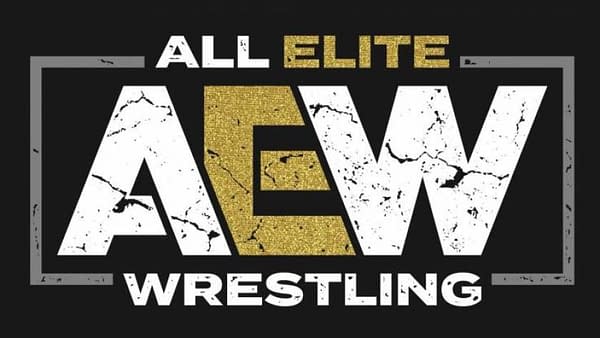 Tony Schiavone is set to interview Billy Gunn, but MJF interrupts to complain about how Jungle Boy got a TNT title shot before him even though MJF is undefeated. MJF says he's a great white shark swimming in a sea of minnows. Billy Gunn says he's the one who's a shark. Good one, Billy. MJF says Billy is trying to get another one of his "scumbag talentless sons" jobs in AEW. Billy is outraged by these accusations of nepotism. In this establishment?! Wardlow gets in between them, and the interview ends with no violence.
Before Colt Cabana vs. Sammy Guevarra, a recap from last week reminds us the Dark Order wants to recruit Cabana. So it looks like Sammy Guevarra will finally be picking up a win tonight. The announcers point out that both of these guys really need a win, and that's true, but of the two, Sammy is the one who's getting a push, while Cabana is just doing some basic jobbing. I would say he needs the win more, but what he really needs is an interesting storyline, and joining Dark Order could be that. Oooh, Guevara wins the match with a GTS. How meta! After the match, the Dark Order comes out. Brodie Lee helps Cabana to his feet. Cabana follows the Dark Order backstage.
Sammy celebrates like he just pinned Brock Lesnar at WrestleMania. He calls Cabana a big fat loser and declares himself the greatest wrestler AEW ever had. Matt Hardy, Version 1, comes out. He wants to tell Sammy he respects him and sees a young Matt Hardy in him. Hardy says Sammy is the future of AEW, but he has to get away from Chris Jericho if he's going to realize his potential. Guevara rightfully points out that Hardy has tried to kill him. Matt drops some Matt facts about his driving skills. But when Sammy mentions the word "Broken," Hardy switches to Broken Matt Hardy. Broken Matt Hardy is not a Sammy fan. He threatens to end him and then does his delete chant. Sammy, you could probably call the police and get a restraining order based on that.
In a video package, Joey Janella laments his failure to make an impact in AEW. He's lost his direction. Sonny Kiss shows up and sweet convertible (I have no idea what kind –, not a car guy) and invites Janella to go for a ride. This story will be continued.
Backstage, Colt Cabana refuses to answer questions as he enters Brodie Lee's dressing room. It looks like Colt Cabana is going to join Mr. Brodie Lee's very special club. The announcers tell us Billy Gunn will take on MJF next week. Page and Omega will put the tag titles on the line against the Natural Nightmares. Cody will defend the TNT title against an unnamed challenger. Best Friends will put their Fyter Fest tag title shot on the line against the Inner Circle. Kip Sabien and Jimmy Havoc will face the Young Bucks.
Jon Moxley arrives outside the arena. Moxley is mad that Taz has been telling people Brian Cage is gonna win at Fyter Fest. Moxley says he'll pop Brian Cage's head like a pimple at Fyter Fest and calls himself a miserable son of a bitch. Tazz shows up, mad that he has to show up to work on time, but Moxley just rolls up when the show is nearly over. Cage jumps Moxley from behind and the fight in the parking lot. My god, it's a Backlot Brawl! Cage slams Moxley on the windshield of a car. Where have we seen this before?
A video package promotes tonight's main event between Cody and Marq Quen, and Cody's open challenge in general. Cody puts over Quen in the video even though we know there's no way Quen is winning here. Matt Hardy and Isiah Kassidy walk Marq Quen to the top of the stage and wish him luck in the match. Cody comes out with Arn Anderson. The announcers hype a Pride Month shirt AEW is selling with proceeds going to the Trevor Project. Quen is wearing a Black Lives Matter armband. Does anyone want to place bets on how many minutes before Cody gets busted open?
With Marq Quen in the ring, you know this match is gonna feature some cool spots. Here's some of them: Quen dropkicks Cody in mid-air while Cody goes for his springboard diamond cutter. Quen hits a corkscrew DDT that even Excalibur claims never to have seen before. Quen hits a 450 splash on Cody from the top rope to the elevated ramp. Cody catches Quen in mid-air during a shooting star press to put him in a leglock, which is what ends the match when Quen taps out. Cody managed not to bleed, but he probably tripped and busted his head open backstage after the show.
Jake Hager comes out and starts choking Arn Anderson before attacking Cody. Private Party and Matt Hardy come out to make the save and beat the crap out of Hager with steel chairs. Guevarra, Santana, and Ortiz come out, and a brawl ensues. Jericho stays backstage. Cody grabs a mic and gives Hager a TNT championship match at Fyter Fest.
Overall, it was a fun show. Dynamite is always a fun show. The timing felt a little off in the post-match segment after the main event. Not sure what was going on there. But other than that, it just feels so fun to watch wrestlers care about their jobs and exercise their creativity. Now I've got to watch NXT and recap that, but I'm feeling pretty optimistic about NXT at the moment too.