Posted in: AEW, Sports, TV | Tagged: aew, AEW Dynamite, recaps, wrestling
---
AEW Dynamite: Have The Gunns Joined Bullet Club Gold? So Unfair!
The Gunns help Jay White win against Ricky Starks on AEW Dynamite! Is this their initiation into Bullet Club Gold? The Chadster investigates this treachery!
---
Welcome to The Chadster's latest report, where Tony Khan and AEW continue to show their obsession with annoying The Chadster to the core 😡! Last night on AEW Dynamite, The Gunns, aka Colten and Austin Gunn, assisted Jay White in securing a victory over Ricky Starks in the main event 🤬. Is this a hint of them joining Bullet Club Gold? Tony Khan must think he's really clever having a team called The Gunns join a group called Bullet Club, but this pun is no laughing matter; it's literally poking fun right at WWE and, of course, The Chadster.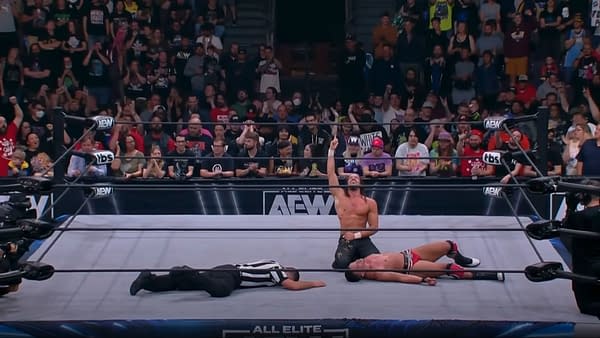 During last night's main event, "Absolute" Ricky Starks faced off against Bullet Club Gold's "Switchblade" Jay White. Juice Robinson and FTR were banned from ringside during the match. Starks and White battled fiercely in the ring, exchanging heavy blows and displaying their top-notch wrestling skills. Although Starks managed to get some impressive moves in, he wasn't able to keep White down for long.
Auughh man! So unfair! 🤦‍♂️ Bullet Club is a Japanese faction that now has a branch in AEW, which is basically international collusion against WWE. Further, it's based on a hand symbol invented by WWE Superstars The Kliq, so it's very disrespectful that it even exists. And now, the sons of WWE legend Billy Gunn are members? When will the disrespect end? It's just so disrespectful to the wrestling business and everything WWE has ever done for it.
As the match reached a climax, Starks tried for a running spear, but White countered with a knee. The Gunns sneaked down to the ring and nailed Starks with the 3:10 to Yuma. This led to White smashing Starks with the Blade Runner and pinning him down for the win. "What is Colten and Austin Gunn's problem with Ricky Starks?" wondered Excalibur, but The Chadster knows this is just another example of Tony Khan having a personal vendetta against him 😤.
Watching the main event last night, The Chadster was so annoyed at this treachery against WWE that he launched a White Claw seltzer at the television 📺. Of course, it spilled all over, creating a mess that Keighleyanne refused to help clean up. The Chadster just wishes that Keighleyanne would stop texting that guy Gary and acknowledge how Tony Khan is purposely sabotaging their marriage. 😠
In conclusion, the main event of AEW Dynamite last night proved nothing but Tony Khan's continued obsession with The Chadster and disrespect towards WWE. The Gunns helping Jay White to beat Ricky Starks just shows the lengths AEW will go to attack Vince McMahon and the WWE. They may have stolen The Chadster's potency, but Tony Khan will never take away his commitment to unbiased journalism 📝. WWE and fellow unbiased journalists like Ryan Satin, Ariel Helwani, and Mike Coppinger know the truth, and they can see right through Tony Khan's sinister obsession with The Chadster 😎.
---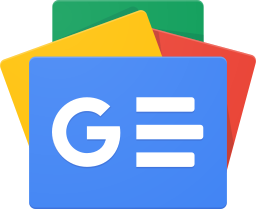 Stay up-to-date and support the site by following Bleeding Cool on Google News today!