Agents of S.H.I.E.L.D. Season 7 Preview: New Decade, Deadlier Threats
When the dust settled on last week's episode of ABC's Marvel's Agents of S.H.I.E.L.D., Hydra's super-soldier serum future was secure just in time for another time leap into a new decade (and a perfect location to explain away UFOs). Unfortunately, Enoch (Joel Stoffer) gets stuck back in the 1930's with Koenig (Patton Oswalt), who's looking to have his horizons expanded when he gets a crash course in SHIELD, Chronicoms, and time travel. Now our Agents find themselves having to head into the heart of a major base to secure the future. And who they run into along the way will be of particular interest to Agent Carter fans: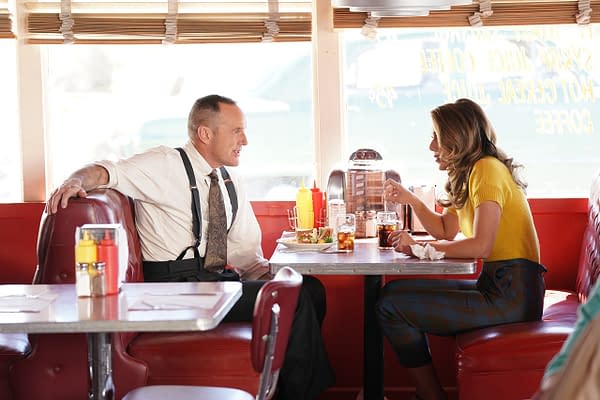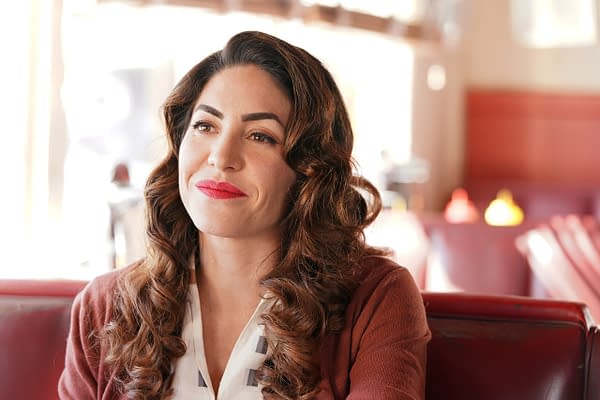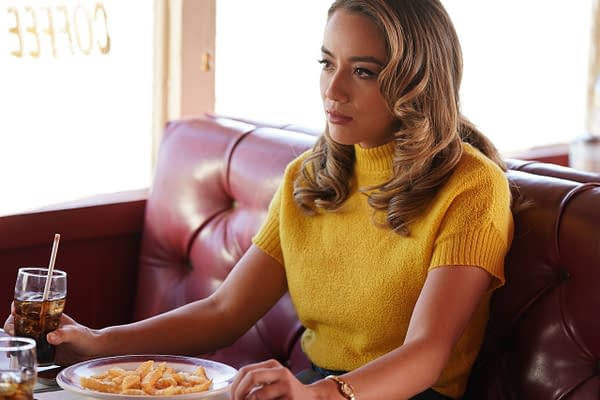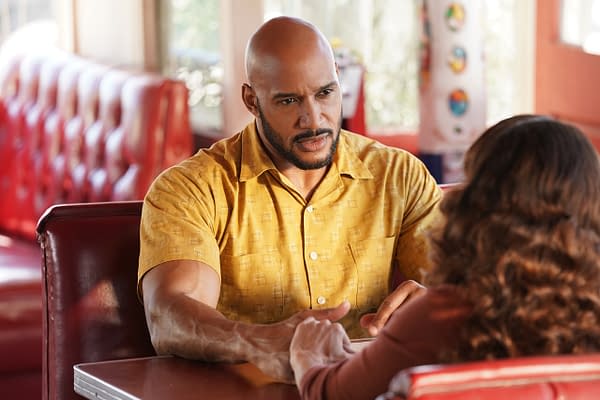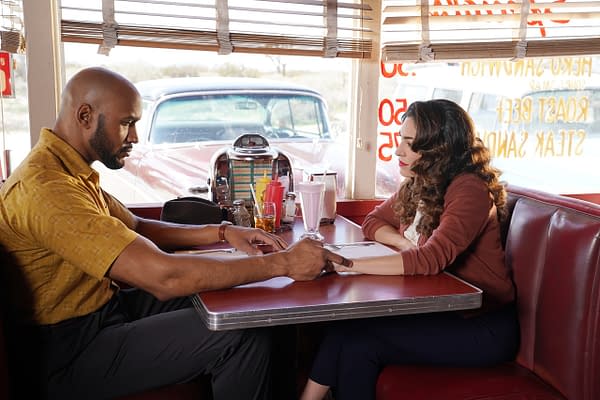 "Alien Commies from the Future!": A surprise leap forward in time has stranded Enoch in 1931 and landed the team in yet another unfamiliar decade. Now, in order to stop the chronicoms from launching their newest future-dismantling plan, the agents will have to infiltrate one of SHIELD's most secure bases. They won't be able to succeed without help from a familiar face or two. Enver Gjokaj, Tobias Jelinek, Julian Acosta, Michael Gaston, and Tamara Taylor guest star. Written by Nora Zuckerman & Lilla Zuckerman and directed by Nina Lopez-Corrado.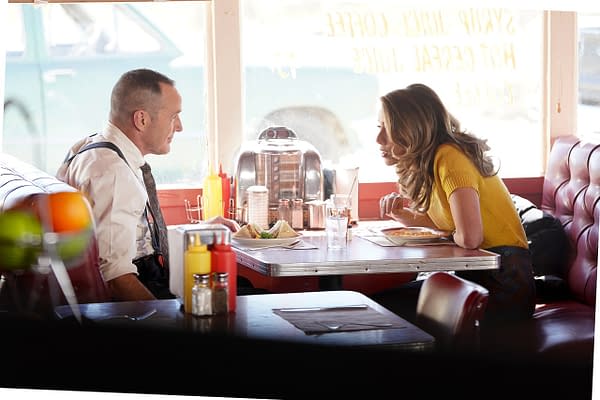 The ABC series stars Clark Gregg as Agent Phil Coulson, Ming-Na Wen as Agent Melinda May, Chloe Bennet as Daisy Johnson, Elizabeth Henstridge as Agent Jemma Simmons, Iain De Caestecker as Agent Leopold Fitz, Henry Simmons as Director Alphonso "Mack" MacKenzie, Natalia Cordova-Buckley as Elena "Yo-Yo" Rodriguez, and Jeff Ward as Deke Shaw. Enver Gjokaj, Joel Stoffer, Tobias Jelinek, Joe Reegan, Nora Zehetner, Greg Finley, Luke Baines, and Patton Oswalt guest star. Produced by ABC Studios and Marvel Television, the series was co-created by Joss Whedon, Jed Whedon, and Tancharoen, who also serve as executive producers alongside Jeffrey Bell and Jeph Loeb. ABC Studios is a part of Disney Television Studios, alongside Twentieth Century Fox Television and Fox 21 Television Studios.