UPDATE: "American Horror Story: 1984" – No "Significant Role" for Sarah Paulson? [REPORT]
UPDATE: Deadline Hollywood is reporting something slightly different: while the actress is focusing on her work as the lead in Netflix's Ratched for Ryan Murphy, Sarah Paulson is expected to have a smaller part during the season. This would be similar to Paulson's turn as medium Billie Dean Howard during the first season, where she appeared in only a number of episodes.

ORIGINAL REPORT: Combine our professional obsession with uber-creative genius Ryan Murphy (Glee, Pose, 9-1-1, Feud, and a billion more) with our love for 80's horror/slasher film, and it's easy to understand why we're excited for FX's American Horror Story: 1984. In fact, executive producer Tim Minear only confirmed our excitement when he said this about the upcoming season of Murphy and Brad Falchuk's horror anthology series American Horror Story:
"I think it's awesome. I think it's gonna be really scary but a lot of fun, like it always is. And that if you have a taste for '80s horror, you're in for a treat."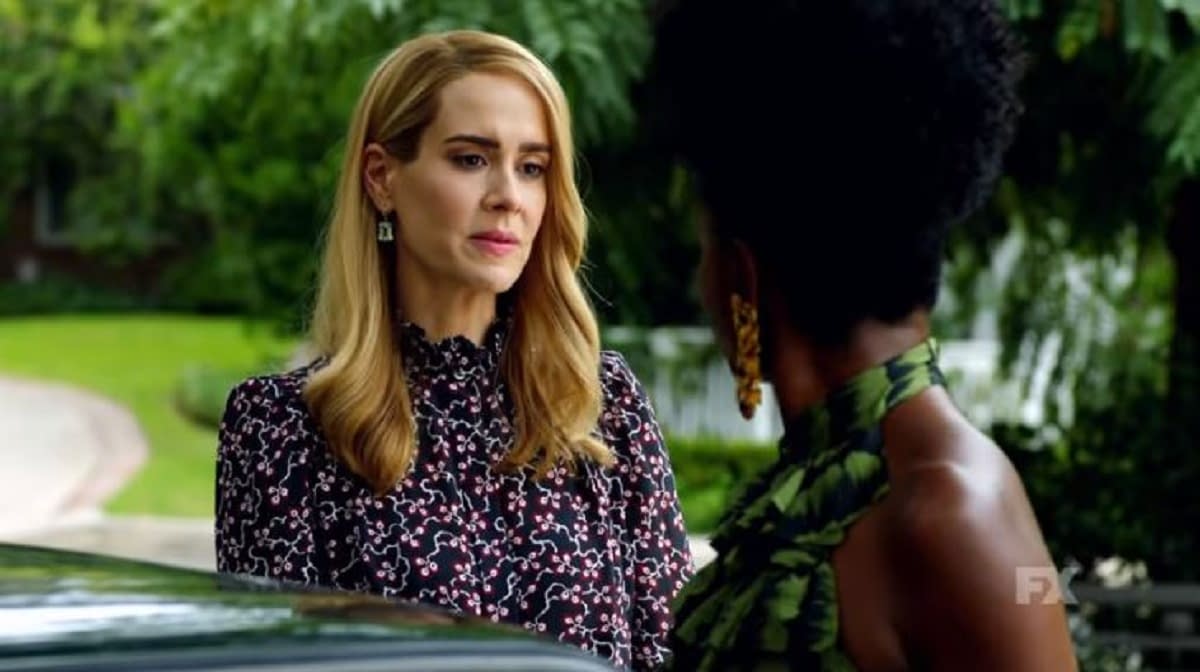 So now that we know the theme, the second part of the speculation game begins: who from Murphy's acting entourage will be returning for the next go-around (with the next wave of speculation involving how it fits with the previous seasons coming later). Previously, we reported that American Horror Story: Apocalypse resident "Supreme" Billie Lourd seemingly confirmed her involvement in the series' next round; then Cody Fern (American Horror Story: Apocalypse's Michael Langdon) said he would be interested in being involved with American Horror Story: 1984.
Now we have an update on series mainstay Sarah Paulson – and you might want to sit down for this one. Though Paulson's representatives and 20th Century Fox Television have declined to comment, Variety is reporting exclusively that Paulson will not have a "significant role" in the upcoming season. While Paulson may still appear during the season in some capacity, it appears she will be joining co-star Evan Peters in making this season the first one she will not appear, in some capacity.
A little less than a month ago, Paulson took time away from the gazillion projects she's currently working on (we're still very psyched for her turn in Murphy's Ratched for Netflix) to talk directing with The Hollywood Reporter. Paulson directed the sixth episode of American Horror Story: Apocalypse, "Return to Murder House" – the season's in-your-face direct connection to the show's first season.
Towards the end of the interview, Paulson was asked if she would direct again – and her response seems like it would fit nicely with what we know about AHS: 1984:
"I'd like to do another episode of American Horror Story. I love to be in that safe space. But because the episode I did was so much a throwback to the first season, I had a lot of visual references from season one to pull from. So I'd love to direct in a season where they are creating a new world. I would love to try my hand at that and then venture out of the pond, fly away from the nest and see what's out there — if anyone is willing to have me."
Could this still happen? No one is saying that directing isn't "significant," but it wouldn't require a season-long commitment like a season regular role would.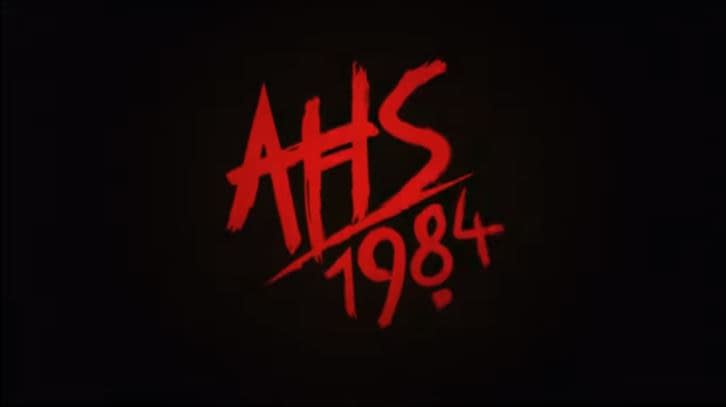 Here's What We Know About 'AHS: 1984' So Far…
For the ninth cycle of Murphy and Falchuk's American Horror Story, the horror anthology is going back to the days of parachute pants, thin leather ties, Frankie telling us to relax… and slasher films. Last month, Murphy posted to social media a teaser video for the upcoming season's theme: AHS 1984 (expected to return to FX this fall) – and now we have the official teaser from the upcoming season: "The Woods":
In the teaser above, we see a disturbing nod to the "killer-in-the-woods" theme prevalent in many horror movies of the time – interesting fact: while many think of Friday the 13th as the film that started it all, the theme actually began well before the original film's 1980 premiere. Of particular interest is the year 1984, which saw the release of such genre classics as A Nightmare on Elm Street, Children of the Corn, and Friday the 13th: The Final Chapter (okay… "camp classic").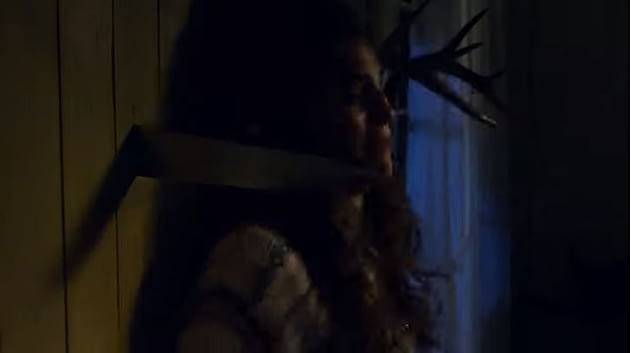 The teaser announcement followed-up news that Emma Roberts would return for the ninth season, and that Olympic freestyle skier and silver medalist Gus Kenworthy has been cast as her boyfriend. There is no official word yet if Paulson or Evan Peters will return, though Peters has been quoted recently as saying that he might "sit a season out." For Paulson, she is also busy at work on Murphy's One Flew Over Cuckoo's Nest prequel series Ratched for Netflix. Both Peters and Pauslon have appeared in every season of American Horror Story during its series run.