"Animal Kingdom" Takes Viewers Behind the Scenes of Smurf's Power [VIDEO]
We mentioned before that we couldn't wait for more Animal Kingdom, and "The Gods of Television" (otherwise known as the fine folks at TNT) looked down upon us and smiled – gracing us with yet another behind-the-scenes look at the series. If for some reason you still haven't seen the third season, there are spoilers in the video below – however, if you're looking to get caught up in less than five minutes, it serves as a pretty nice "spoiler recap" to get you up-to-speed for the current season.
We get the standard freeze-frame shots of everyone looking beautiful and menacing, but viewers are also given some great insight into their characters from the actors themselves. Finn Cole, Shawn Hatosy, Jake Weary, Ben Robson, and Ellen Barkin all talk about what their characters think and feel about the situations they're put in and their reasoning behind the decisions the characters make.
Oh, and show creator John Wells also pops up in interviews throughout the video too – an extra little treat.
In addition to the interviews and glances into the psyches of these hardcore criminals and serious bad-assess, we get clips from past seasons in addition to this season to put things in context.
The only thing I found myself wanting in the video was a further delve into Smurf's 1970s timeline and how she came to be the ruthless bad-ass she is now. Specifically, what that world is like for her and a character study of portraying a girl who is figuring out who she is and what she wants out of life…and how she finds herself willing to do anything and screw anyone over to get it.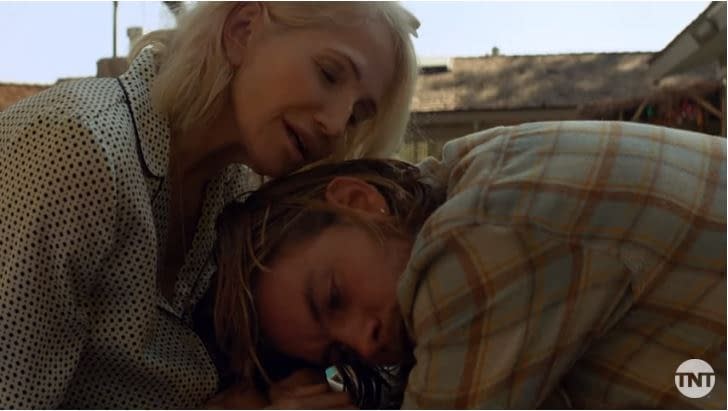 Maybe – just maybe – if I put that out into the universe, we'll get it… or maybe we'll just have to wait for more actual episodes to explore that groovy timeline. Whatever the case, I'm looking forward to more of these Animal Kingdom deep-dives.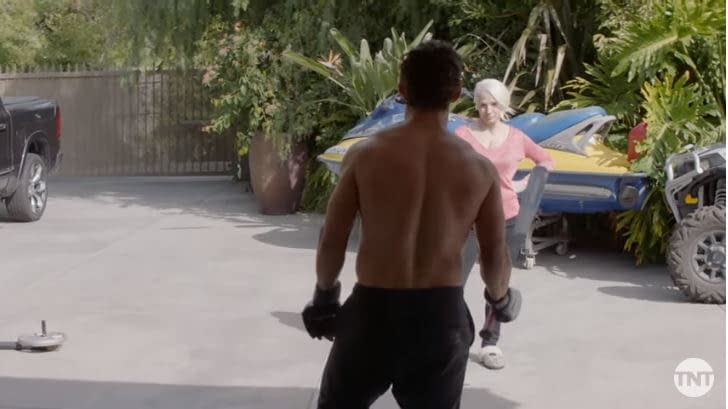 Animal Kingdom season 4 airs on TNT on Tuesday nights at 9 p.m.