Arrow 'My Name is Emiko Queen': Oliver Faces The Past, Star City Faces A Flash Forward [SPOILER RECAP]
Welcome back to Bleeding Cool's recap of the seventh season of the CW's Arrow, beginning with their midseason return "My Name is Emiko Queen" – so let's dive right in!
https://www.youtube.com/watch?v=kiWX_MXqUlg
Arrow s07e1010 'My Name is Emiko Queen': Oliver (Stephen Amell) is ready to get back to work with the SCPD and to focus on his marriage with Felicity (Emily Bett Rickards). However, when Dinah (Juliana Harkavy) tasks Oliver with tracking the new Green Arrow (Sea Shimooka) things take a surprising turn. Meanwhile, Diggle (David Ramsey) and Lyla (guest star Audrey Marie Anderson) must answer to ARGUS about Diaz (Kirk Acevedo). Director: Andi Armaganian / Written: Benjamin Raab & Deric A. Hughes
Secrets Revealed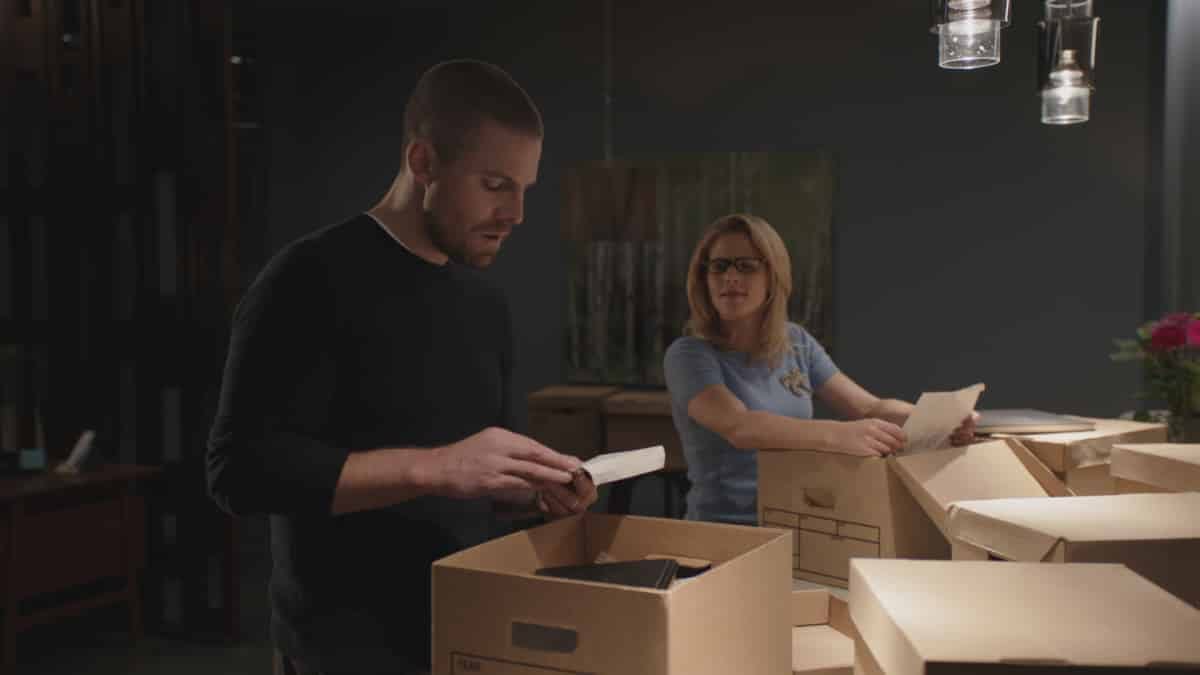 Emiko has been taking out bad guys and crossing names off her list, echoing Oliver's mission in season one. Like old school Oliver, Emiko works alone – until one night when she gets shot and has to jump out of a window to flee a crime scene. As a deputy for the SCPD, Oliver goes with Dinah to the crime scene, where the CSI–who's none to pleased to be working with Oliver–collects a sample of the new Green Arrow's blood. With the SCPD crime lab backed up, Oliver offers to take the sample and have Felicity analyze it for the department.
Felicity discovers that the new Green Arrow is Oliver's sister by Robert Queen. The two follow the paper trail to a storage unit where–lost among boxes of documents–is a letter Robert wrote to Walter (remember Walter?) explaining that he had abandoned Emiko and her mother. In the event of his death, Robert wanted them taken care of–meaning not only did Robert abandon his second family, but Moira covered it up by moving the documents to the secret storage unit.
Oliver is justifiably upset. Felicity reminds Oliver that he returned to Star City to redeem his family's name after all of the horrible things they have done. This is just another of those things. Oliver doesn't have to continue his family's mistakes. Felicity suggests that Oliver reach out to Emiko.
Justice or Revenge?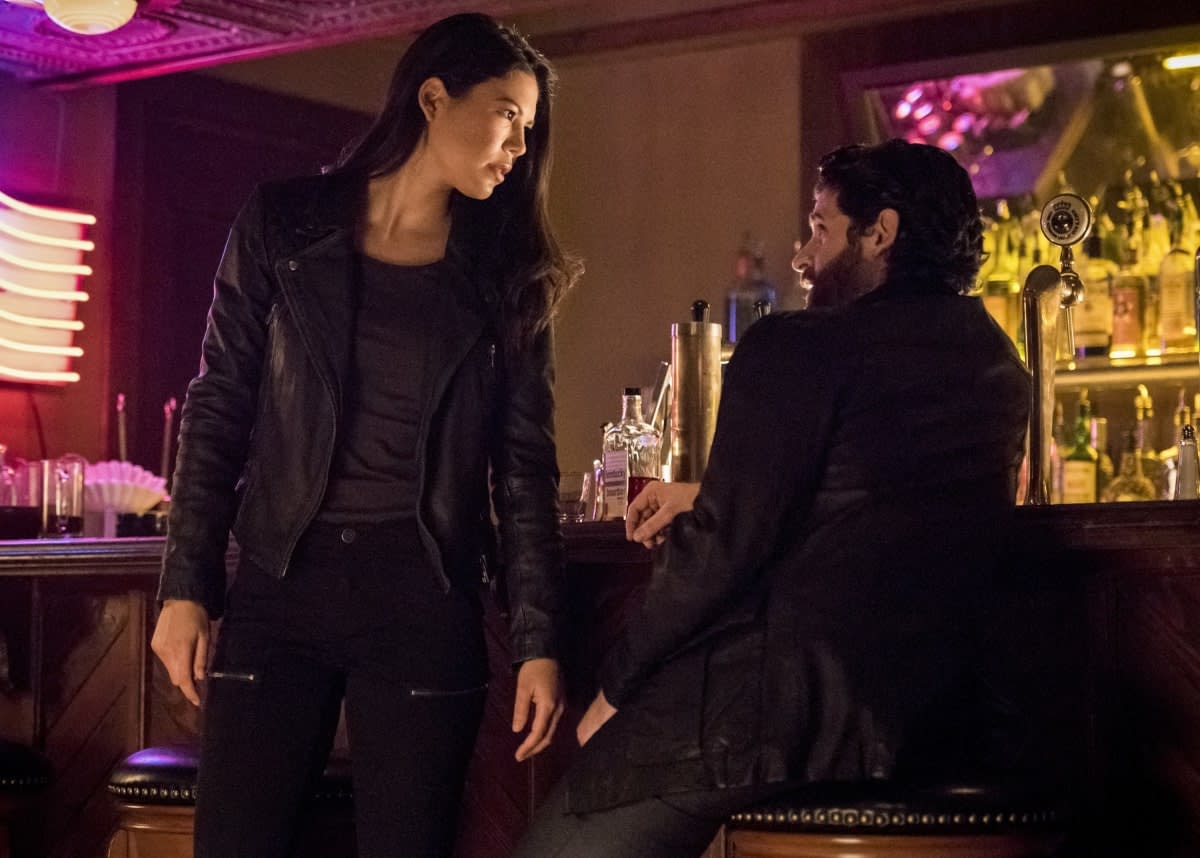 Emiko goes to Rene for help after being shot; and after patching her up, he tells Emiko that what he's learned–what Oliver eventually learned–is that no one can do this alone. He wants to help her because every one of his old teammates has moved on and found a way to be a hero in their post-FBI investigation life except for Rene. Emiko agrees to let Rene help her take down Glenmorgan, who she believes killed her mother.
Rene brings Curtis along as the "man in the chair". Curtis disables the security and kills the power at Glenmorgan's compound. While Rene deals with the goon squad outside the house, Emiko faces off with and defeats Glenmorgan. When she asks why he killed her mother, Glenmorgan tells Emiko that he's been out of the country the past two years, in Santa Prisca. Emiko checks out Glenmorgan's alibi, and it's true. Someone framed Glenmorgan and sent Emiko down the wrong path. She and Rene are going to find out who and why.
Ghost Initiative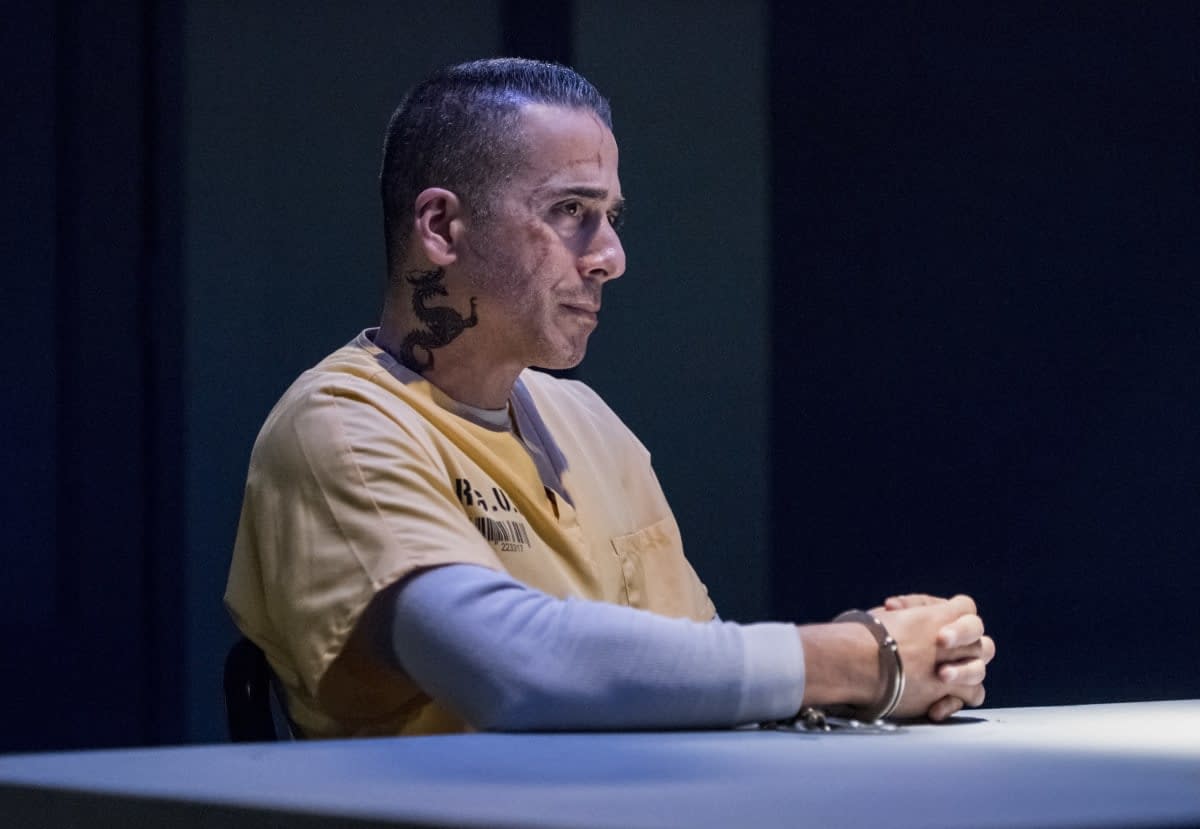 Lyla has been unable to get Diaz to give up what he knows about the terrorist financier Dante. So, Diggle makes Diaz an offer…give up Dante and you can go free. Lyla is upset that Diggle made the offer, but even more angry when Diggle tells her that he's just recruited Diaz for a new iteration of Ghost Initiative, the "suicide squad" (guess we can't use that name on Arrow anymore) that Lyla disbanded after Waller was killed. While we don't see Diaz agree, he must, as he has the ARGUS head-bomb implanted.
Flash Forward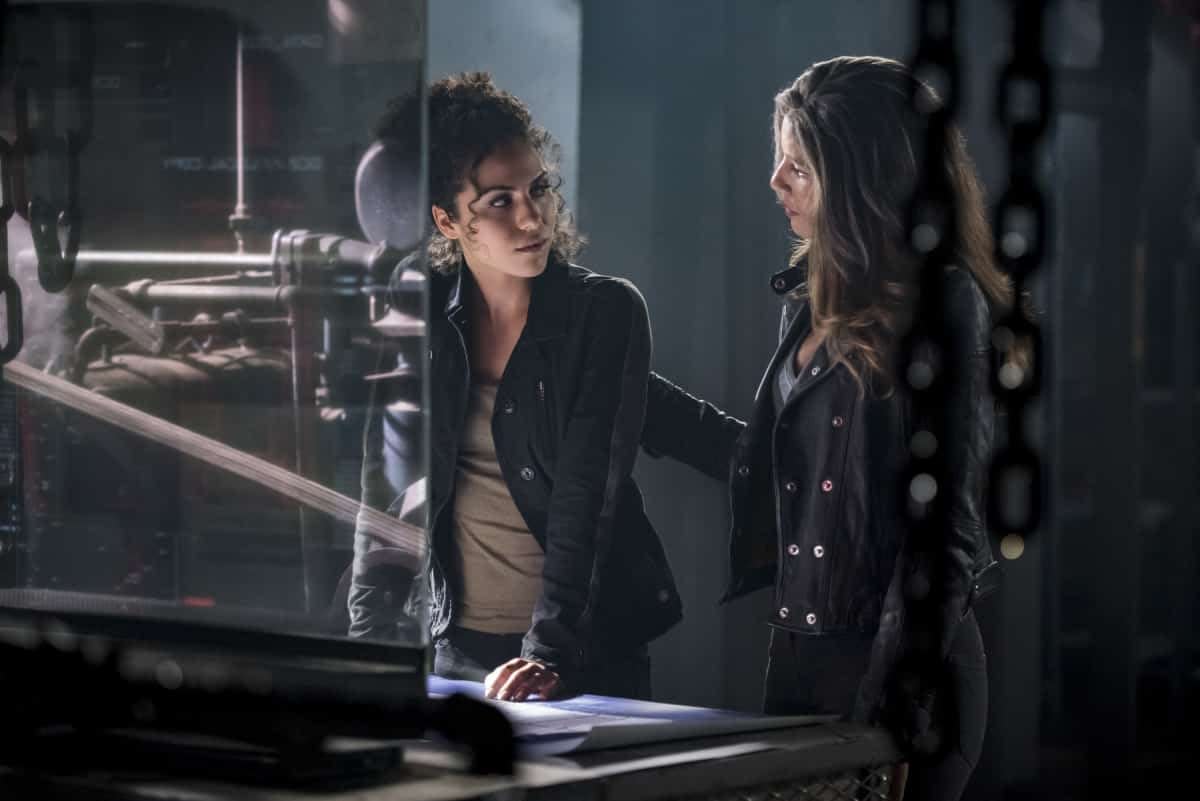 In the future, Rene is the mayor of the Glades. Zoe is his chief of staff and has called in sick the past three days while she's been sleuthing around with Dinah, Roy, and Will. Zoe alerts Rene to a plot to blow up Star City. She asks him to give the SCPD access to the Archer program, a surveillance program that has rid the Glades of crime. Rene wants nothing to do with helping Star City because Star City did nothing to help the Glades.
Dinah meets up with Rene after work and tries to appeal to the hero that he once was in order to get Rene to do the right thing. She tells him that Felicity has been murdered and whoever did that is likely the person set to blow up the city. When Rene refuses, Dinah uses force to get Rene to cough up the access.
Rene meets with a mystery man in his office, a donor who has contributed to Rene becoming mayor and wants to keep him there. Rene asks about a plan to blow up Star City, with the guy responding that Star City is a cancer that needs to be cut away. Rene asks if the guy had Felicity killed. The mystery man says that Felicity was becoming troublesome. Does Rene have a problem with any of that? No.
Graveside Meeting
Emiko returns to Robert's grave. Oliver meets her there, surprising Emiko. Their meeting at Robert's grave is heavily featured in the trailer for next week's episode, "Past Sins".
Arrow s07e11 'Past Sins': The past comes back to haunt both Oliver (Stephen Amell) and Laurel (Katie Cassidy). Curtis (Echo Kellum) is upset when he discovers that Diggle (David Ramsey) and Lyla (guest star Audrey Marie Anderson) have restarted The Ghost Initiative with Diaz (guest star Kirk Acevedo), China White (guest star Kelly Hu), Kane Wolfman (guest star Liam Hall) and Carrie Cutter (guest star Amy Gumenick). David Ramsey directed the episode written by Onalee Hunter Hughes & Tonya Kong