As with several previous episodes of Arrow this season, this is a chance to walk through past seasons and tie up all of loose ends of the Oliver Queen (Stephen Amell) story. This week, that means Russia and the Bratva, as well as a reunification with Anatoli. It also means a particularly good and effective father-daughter team up between Oliver and Mia (Katherine McNamara).
This is the real highlight of this episode, as we get to see Oliver train his daughter to be able to take his place in the future, and also connect and pass on what bit of legacy he can. There's obviously still a lot of baggage between the elder and younger Queen, but Oliver tries to resolve it as much as he can.
Mia, for her part, continues to grow as a character and make me excited about her potential spinoff: truly she is worthy of inheriting her father's cowl. There's a particularly excellent fight scene where they infiltrate a Russian Fight Club. But, of course, the first rule of Russian Fight Club is "Don't talk about Russian Fight Club." So no spoilers, just go watch it.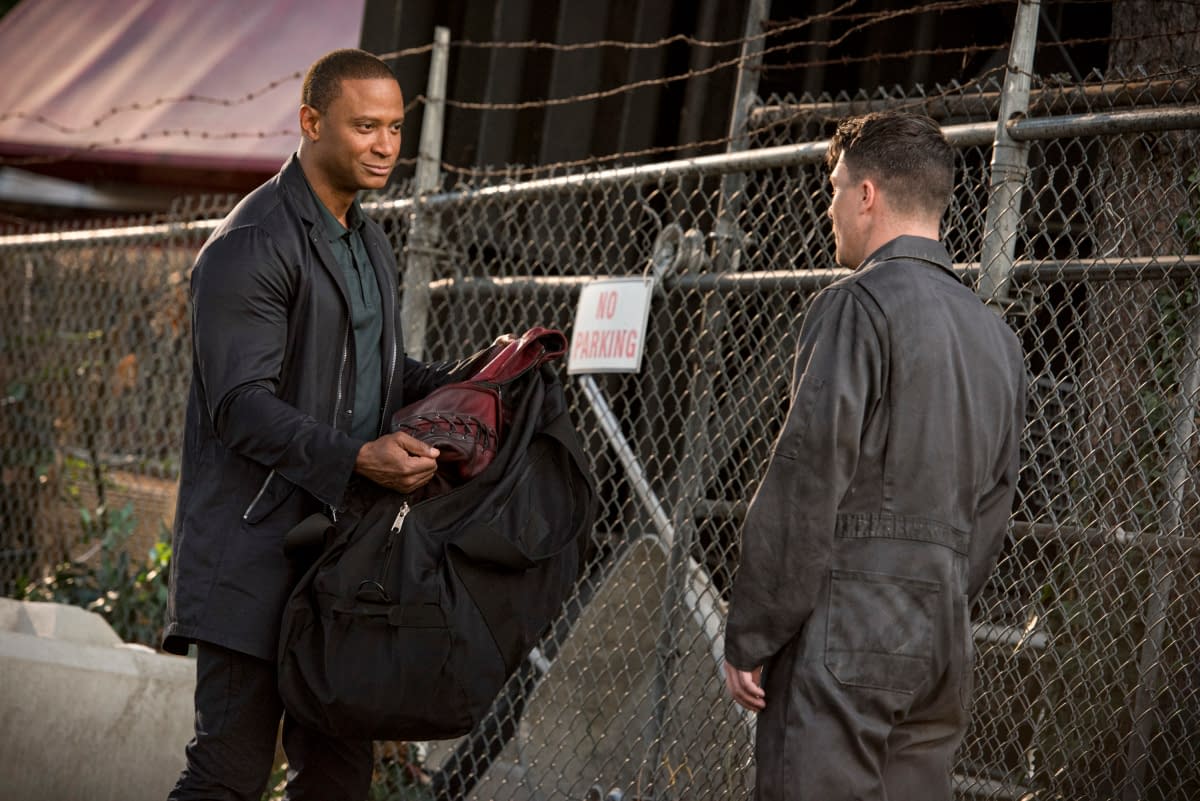 Meanwhile, Diggle (David Ramsey) is off on his side mission trying to get his hands on the MacGuffin… I mean, plutonium, for which he brings Roy Harper (Colton Haynes) out of retirement to help. It's always good to see him back, even though they continue to play up how messed up he is.
But the essence of what has made Arrow work so well, not only this season but in the past, is in playing up the interpersonal relationships between our heroes. There's some great work here, and it's great to see how much Amell, especially, has grown as an actor– even if is Russian accent still leaves a lot to be desired.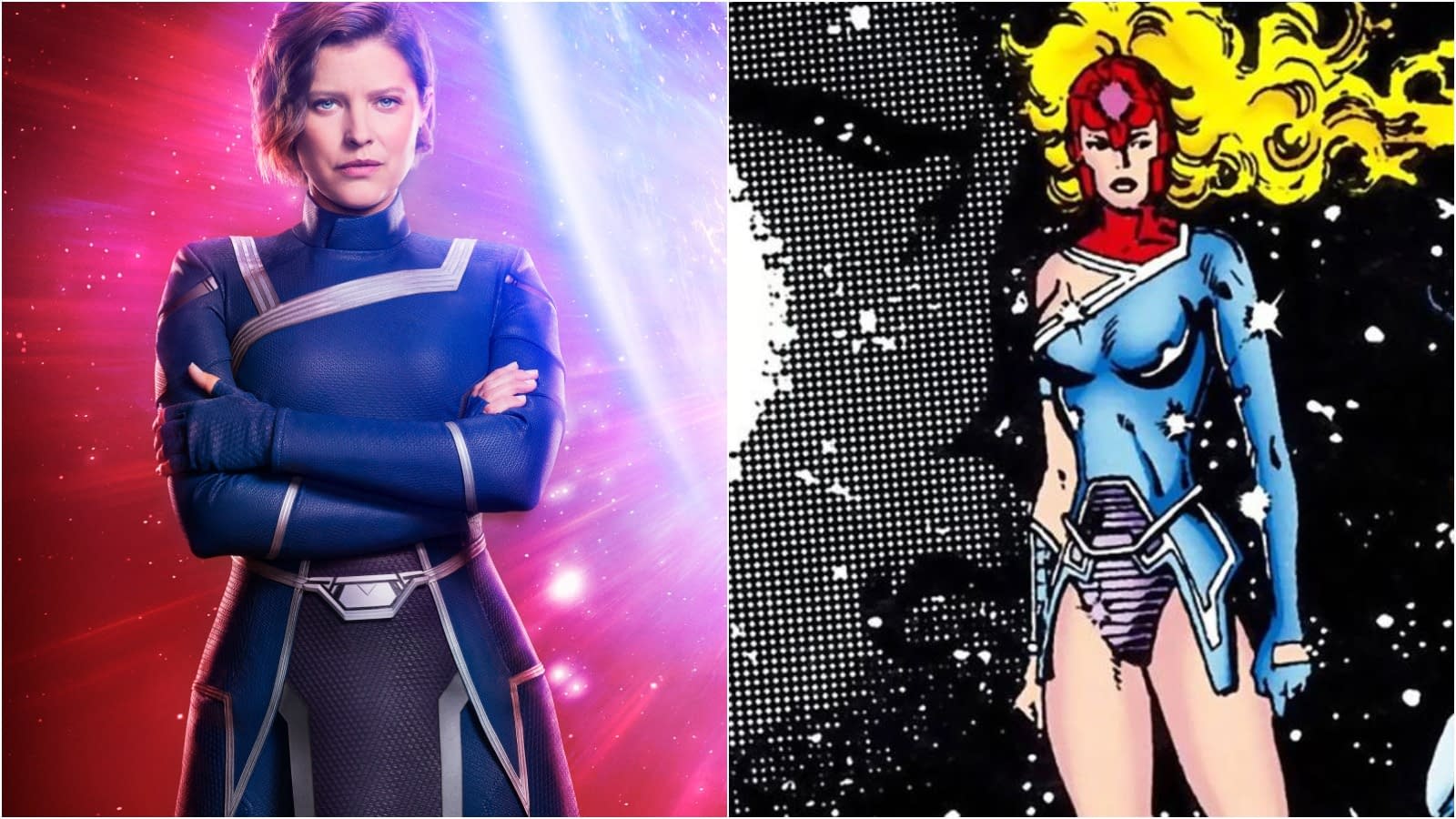 Lyla Michaels (Audrey Marie Anderson) as Harbinger in the Arrowverse's "Crisis on Infinite Earths"
But to those personal relationships in the show, in our final reveal Diggle and the rest of the team are finally confronted with Lyla in her role as the Monitor's Harbinger. No doubt this is going to cause a lot of drama and conflict as we sort out exactly what Mar Novu is up to and his agenda in trying to prepare Team Arrow for the coming Crisis.
Only two episodes left before Crisis hits, the first of which, "Reset," airs next week, November 26– and it will be directed by Diggle himself… David Ramsey! And only five more episodes of Arrow in total. Прошай и молодец!
Enjoyed this article? Share it!