Now that the dust has settled from "Crisis on Infinite Earths" – and The CW's Arrowverse is a bit more "cozier" because of it – the changes are starting to be felt across all of our shows. Arrow is ending its run after eight seasons – only to become Green Arrow and the Canaries; while The Flash, Supergirl, Batwoman, and DC's Legends of Tomorrow have to rewrite their "universe scorecards" to adjust for some major changes in the status quo. Did we mention Black Lightning doesn't have the benefit of past crossovers to help with its transition? Meanwhile, viewers have Superman & Lois to look forward to down the road as the pilot script was given a series order. Yup, change is in the air – and throughout the universes.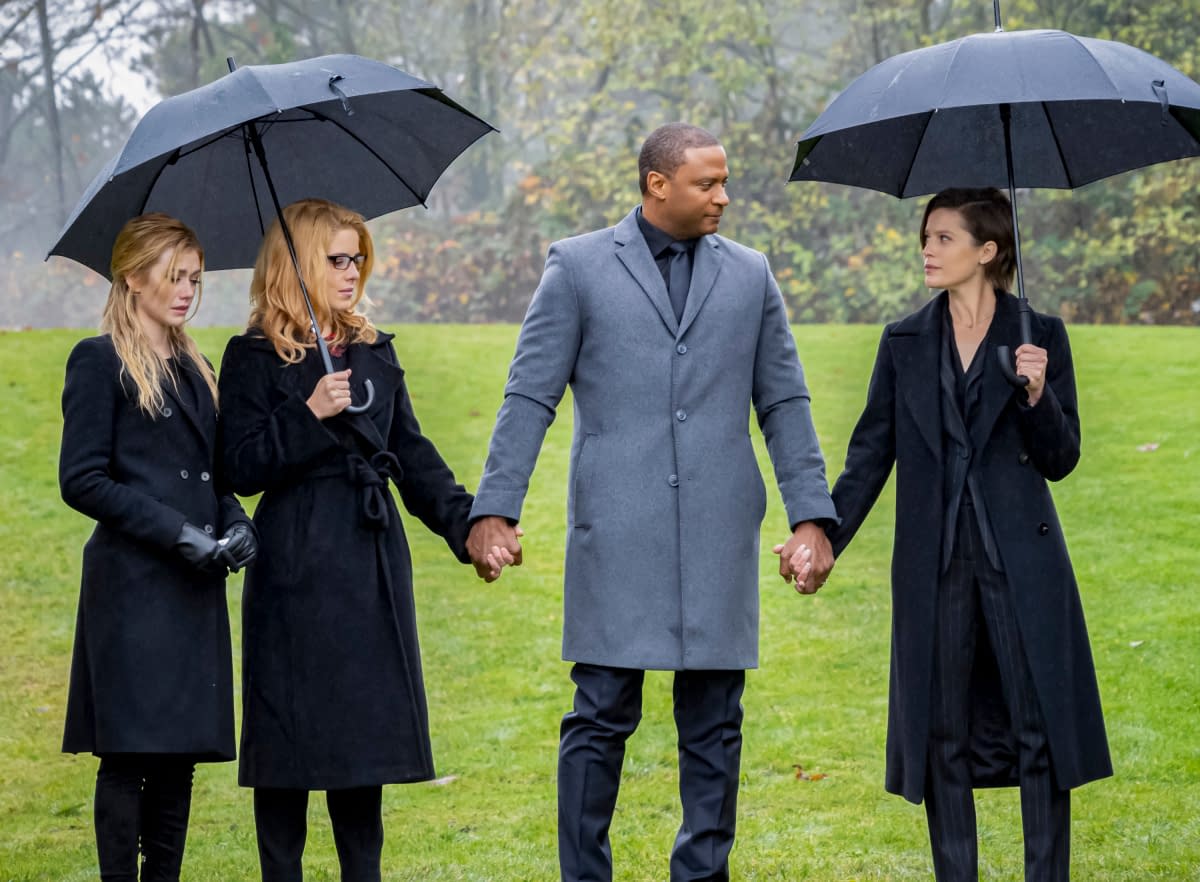 Just because Stephen Amell's Arrow is shuffling off the Arrowverse's mortal coil after eight seasons doesn't mean the rest of "Team Arrow" will be taking a break any time soon. The CW announced September 2019 that it was moving forward with another Emerald Archer spinoff (remember The Flash?) – this one focusing on Katherine McNamara's Mia Smoak, and Canaries Laurel Lance (Katie Cassidy) and Dinah Drake (Juliana Harkavy) – Green Arrow and the Canaries.
While the series will be getting a "backdoor pilot" in the series' penultimate episode "Green Arrow and the Canaries" / "Livin' in the Future", it's the series finale that we want to jump ahead to first. The CW has released the first set of preview images and the episode overview for Oliver's final goodbye, "Fadeout" – and this last run brings some familar faces with it: Emily Bett Rickards, Colton Haynes, Grant Gustin, and more -as you're about to see: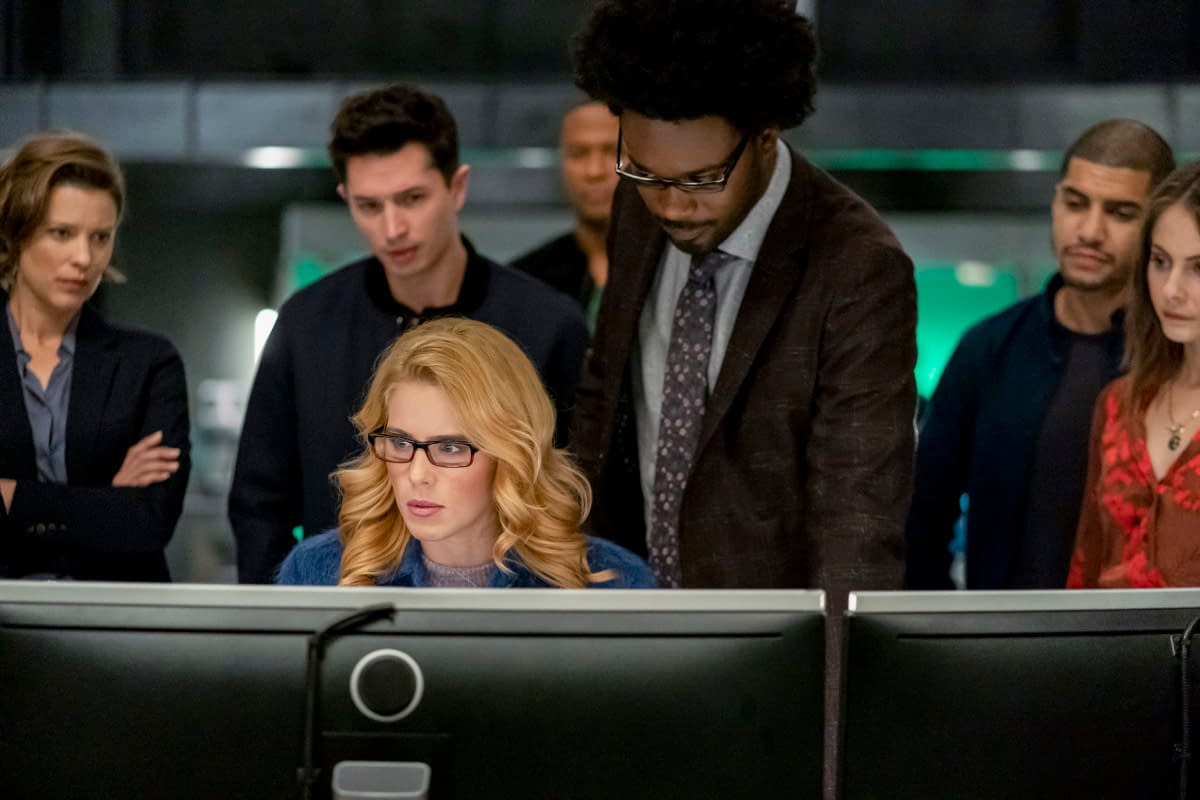 "Arrow" season 8, episode 10 "Fadeout": STEPHEN AMELL SIGNS OFF AS THE GREEN ARROW; EMILY BETT RICKARDS RETURNS FOR THE SERIES FINALE OF "ARROW" – After eight seasons, and the launch of countless superheroes, the series wraps up the story of the Green Arrow (Stephen Amell). Emily Bett Rickards returns as Felicity. James Bamford directed the episode written by Marc Guggenheim & Beth Schwartz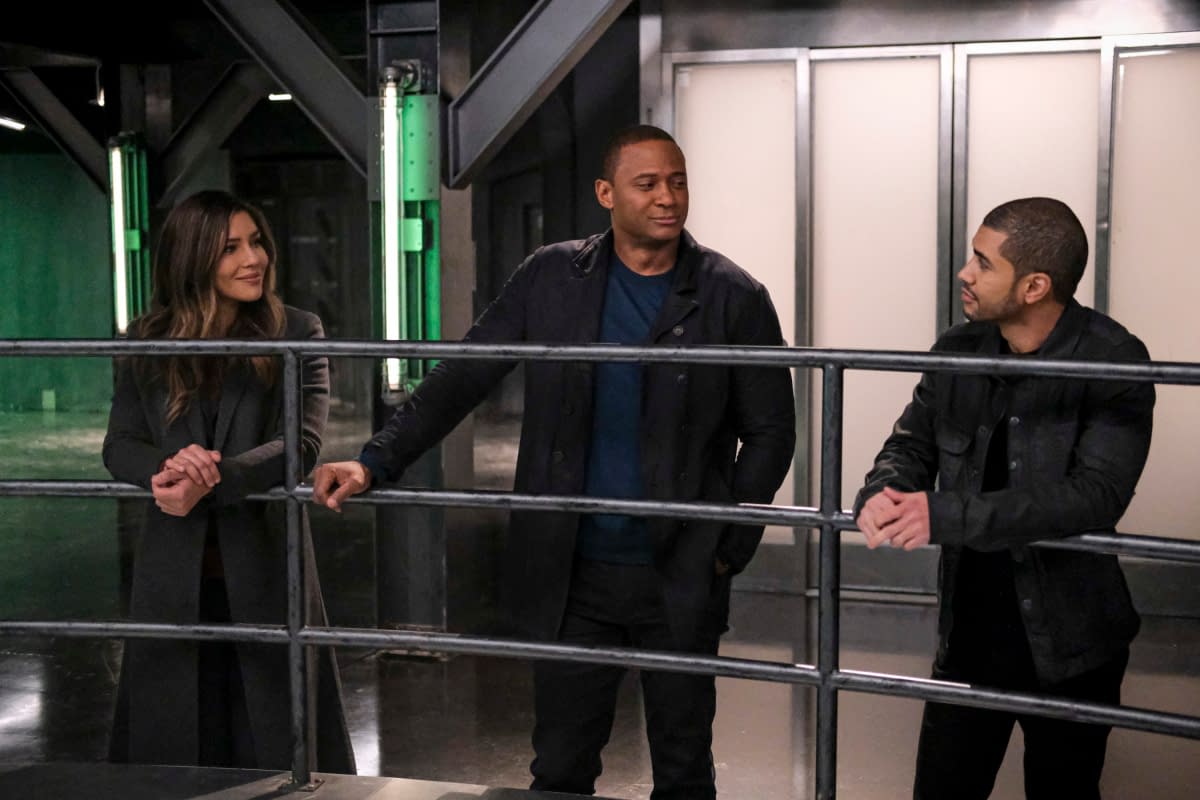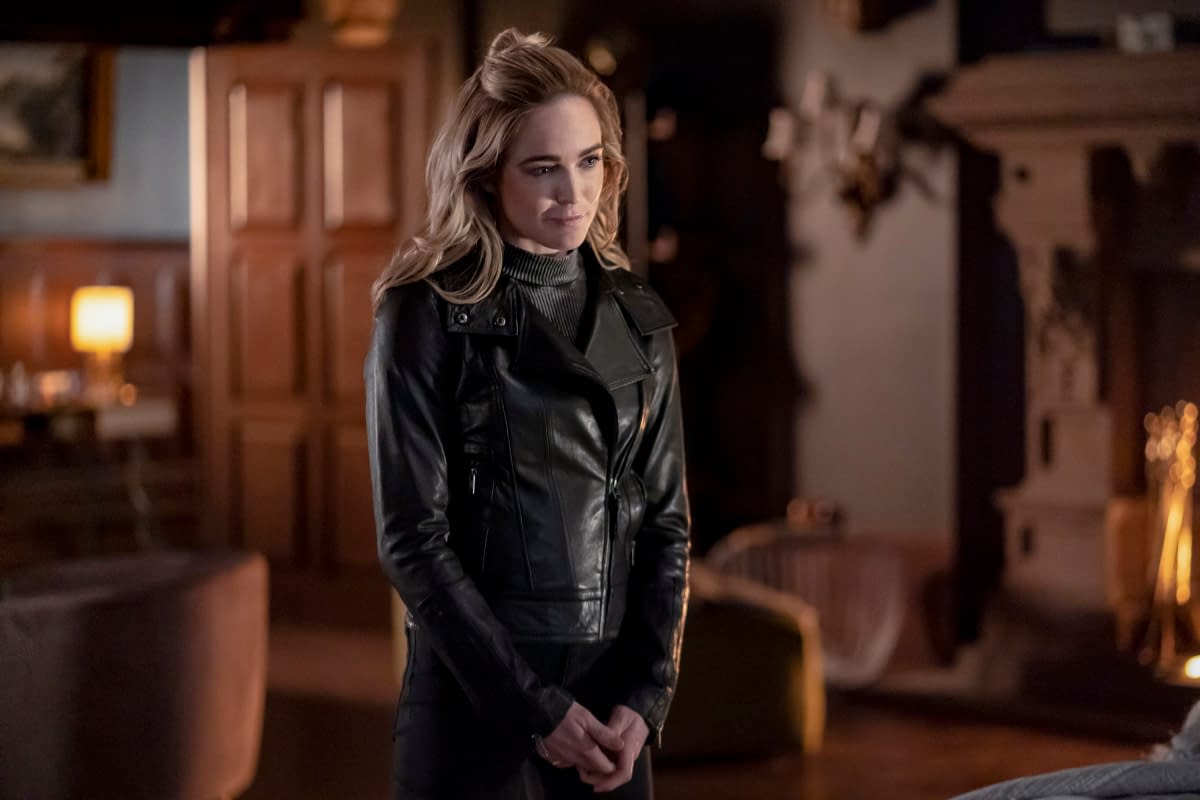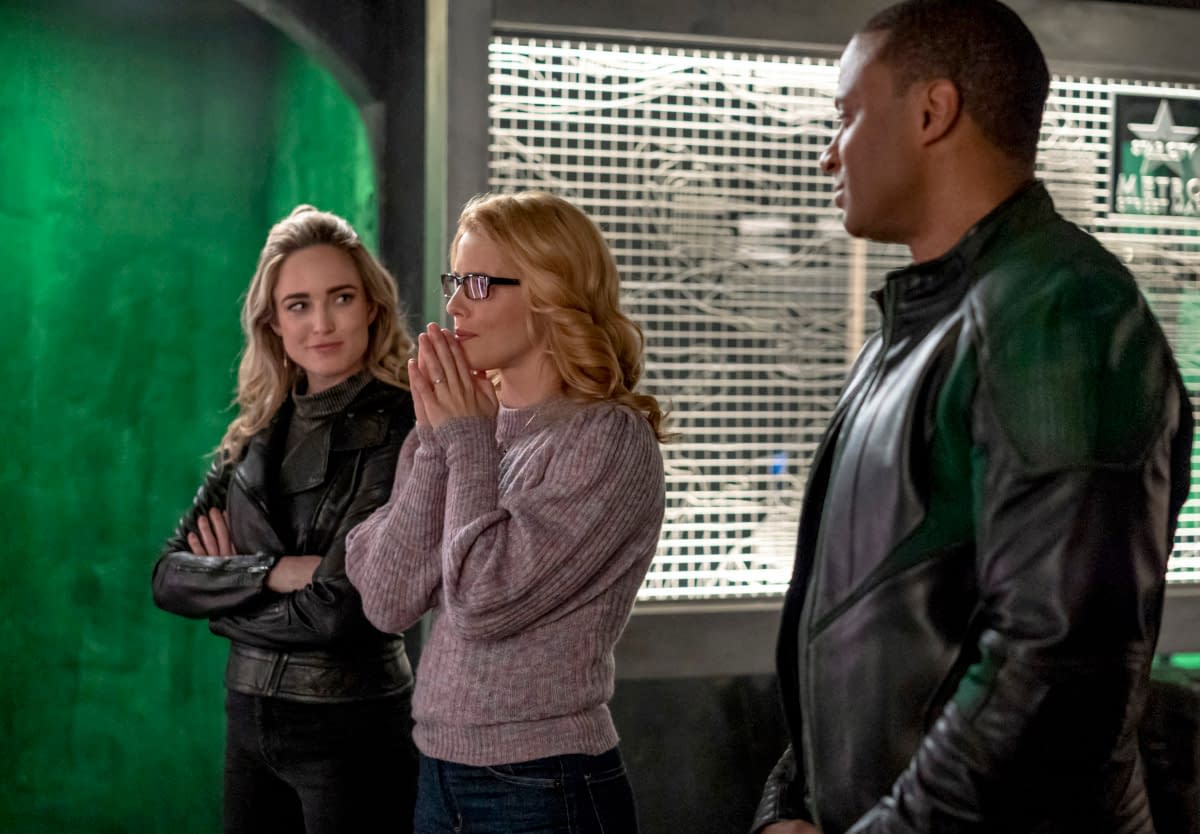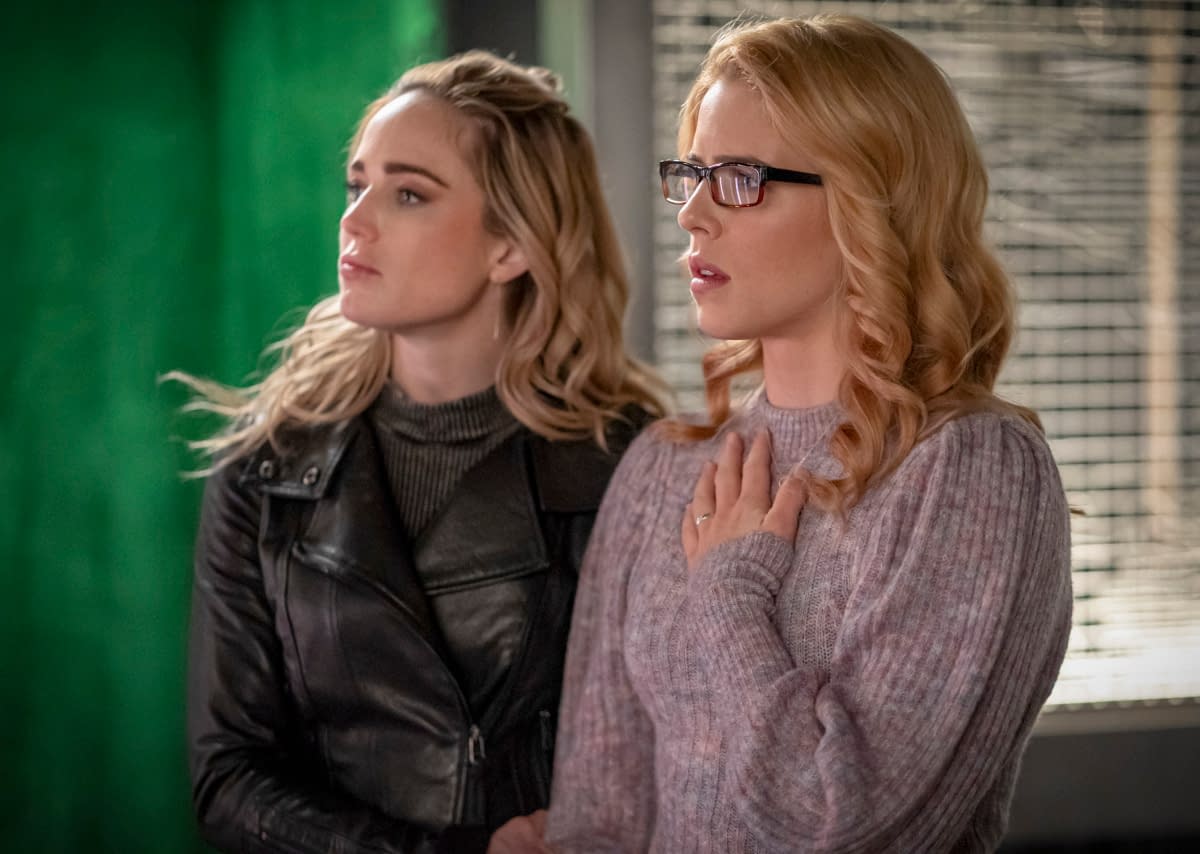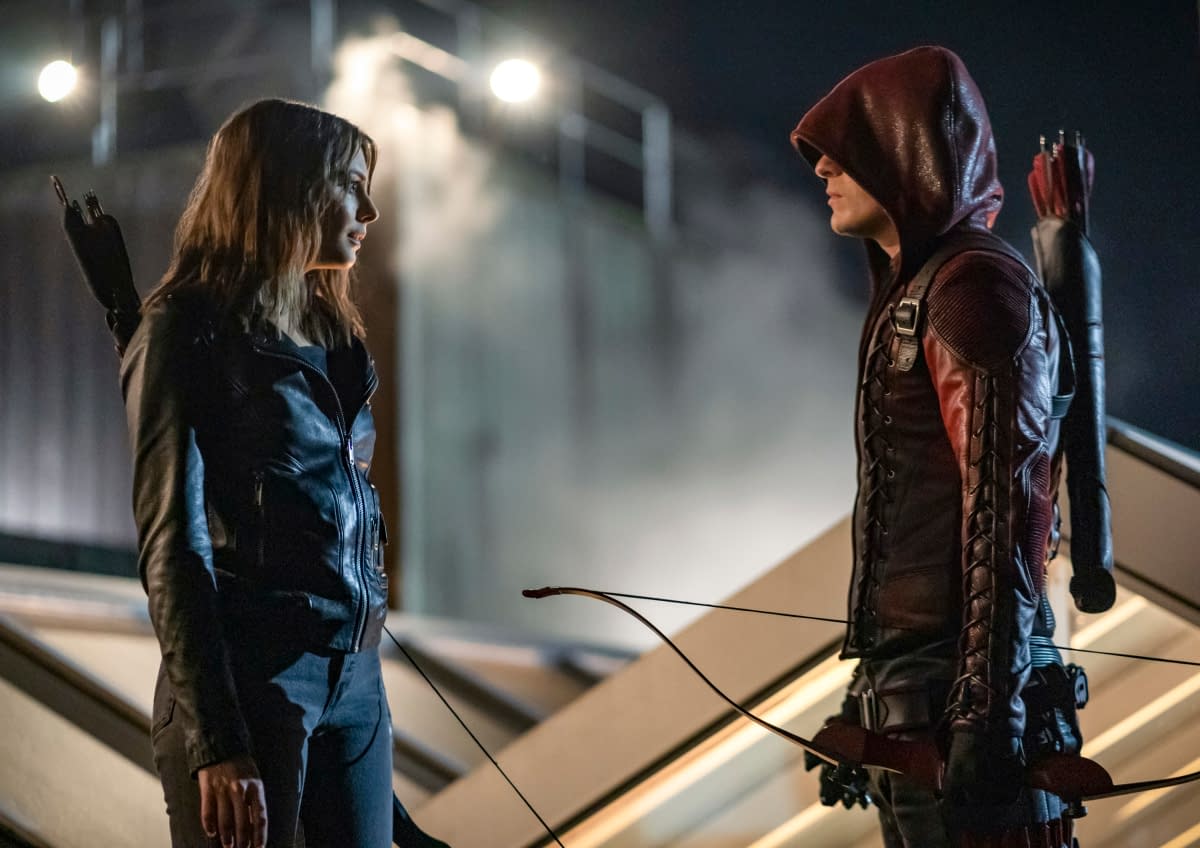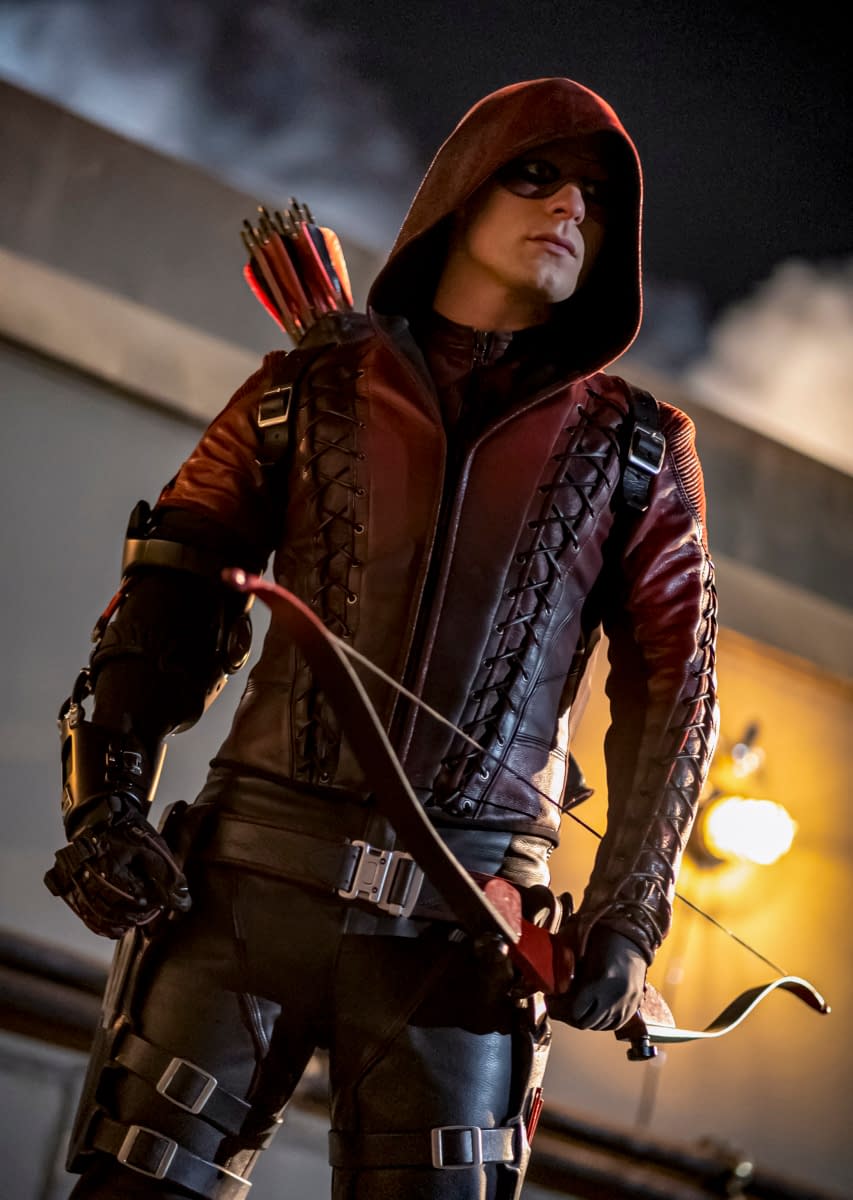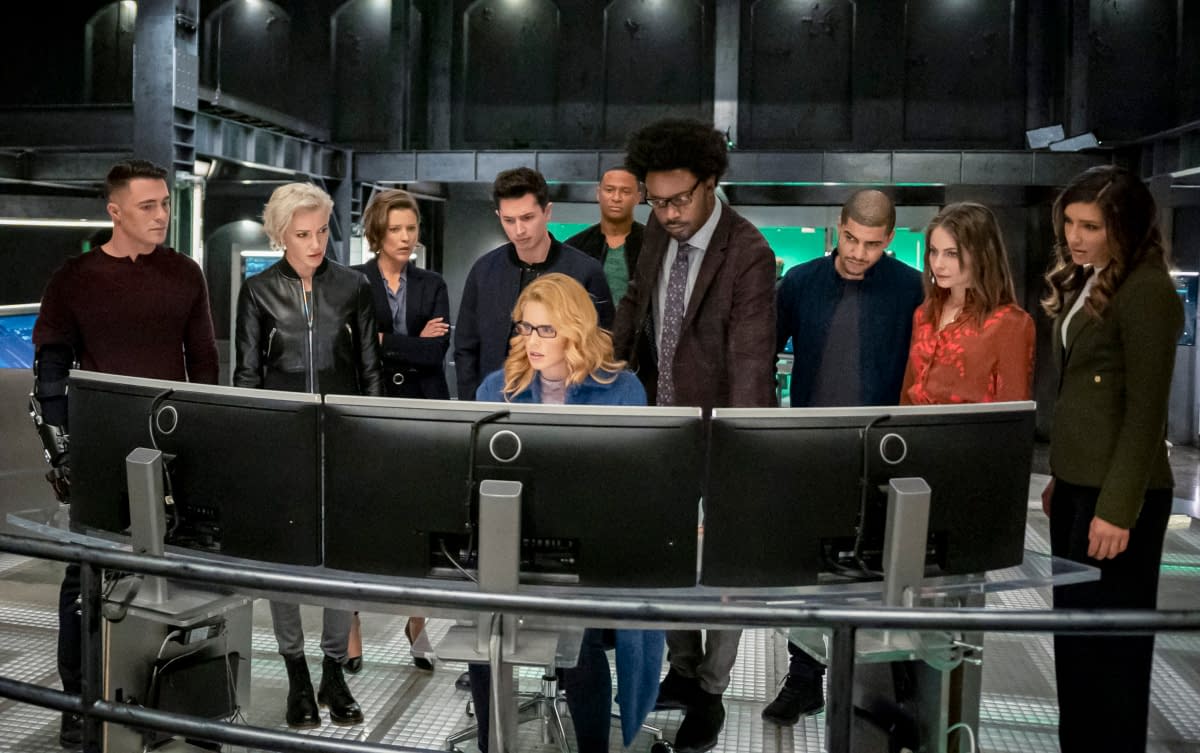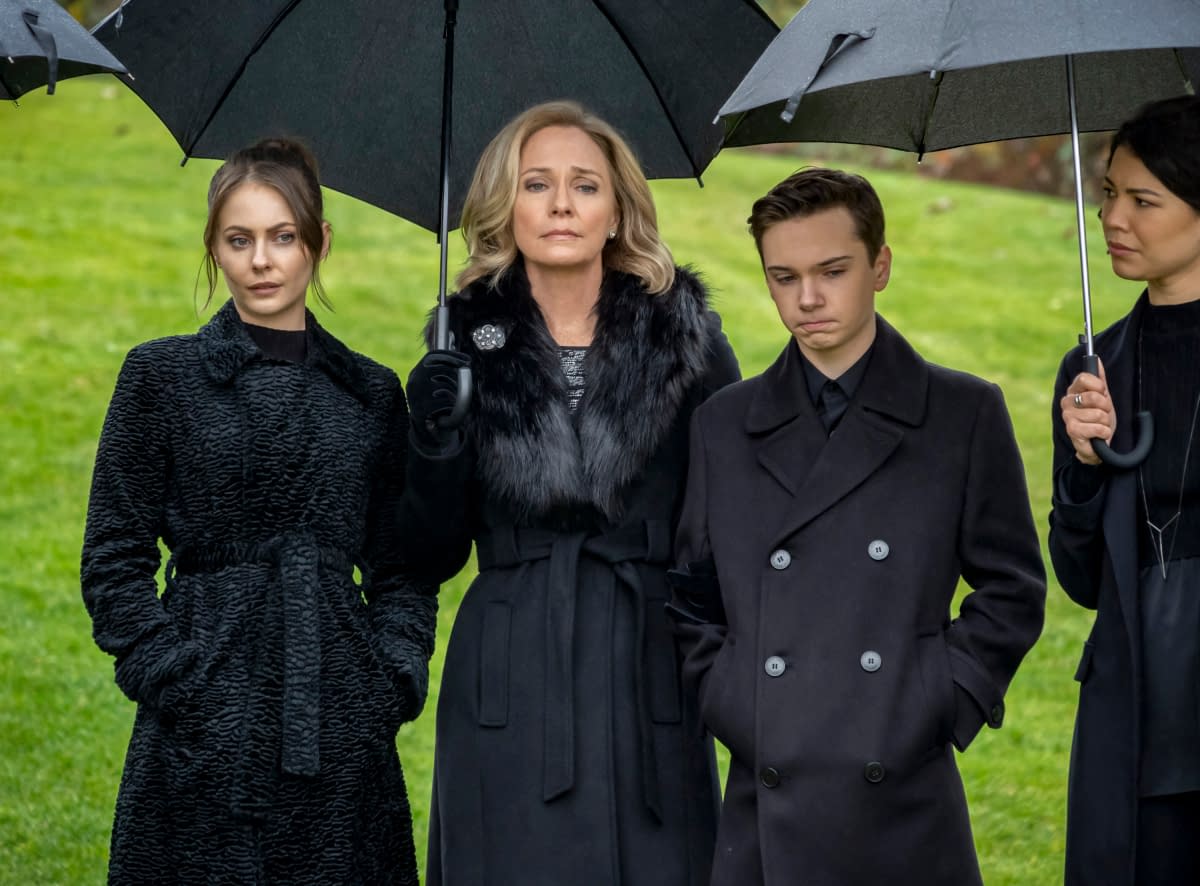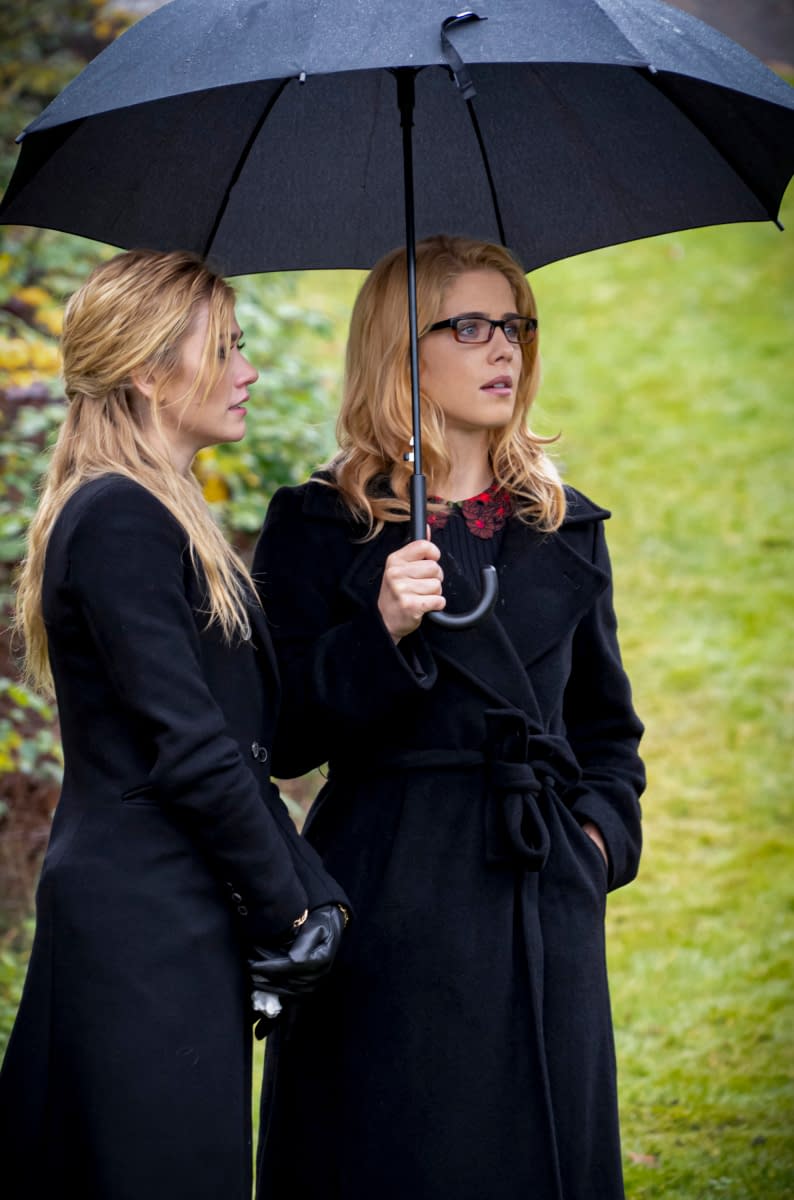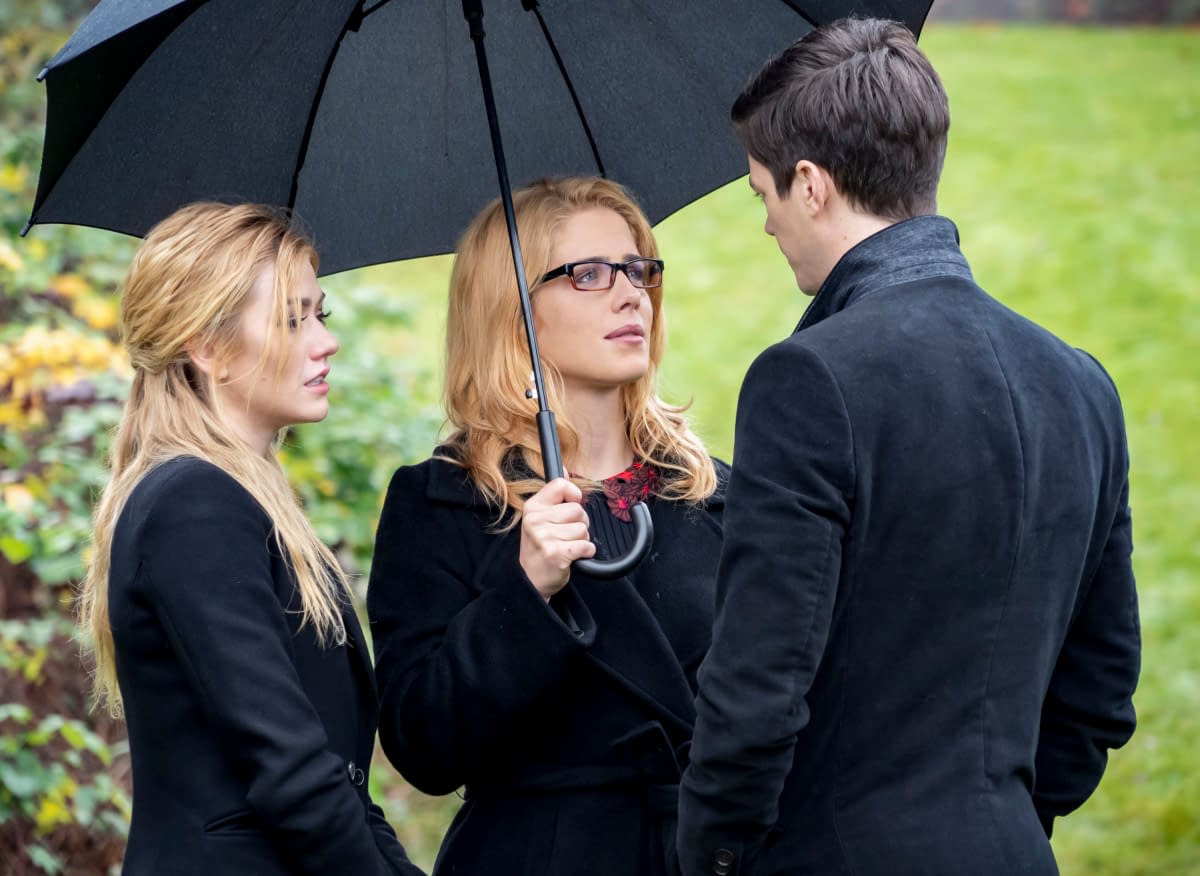 Here's a look at the first set of preview images for this week's "Green Arrow and the Canaries" / "Livin' in the Future" – along with the episode overview: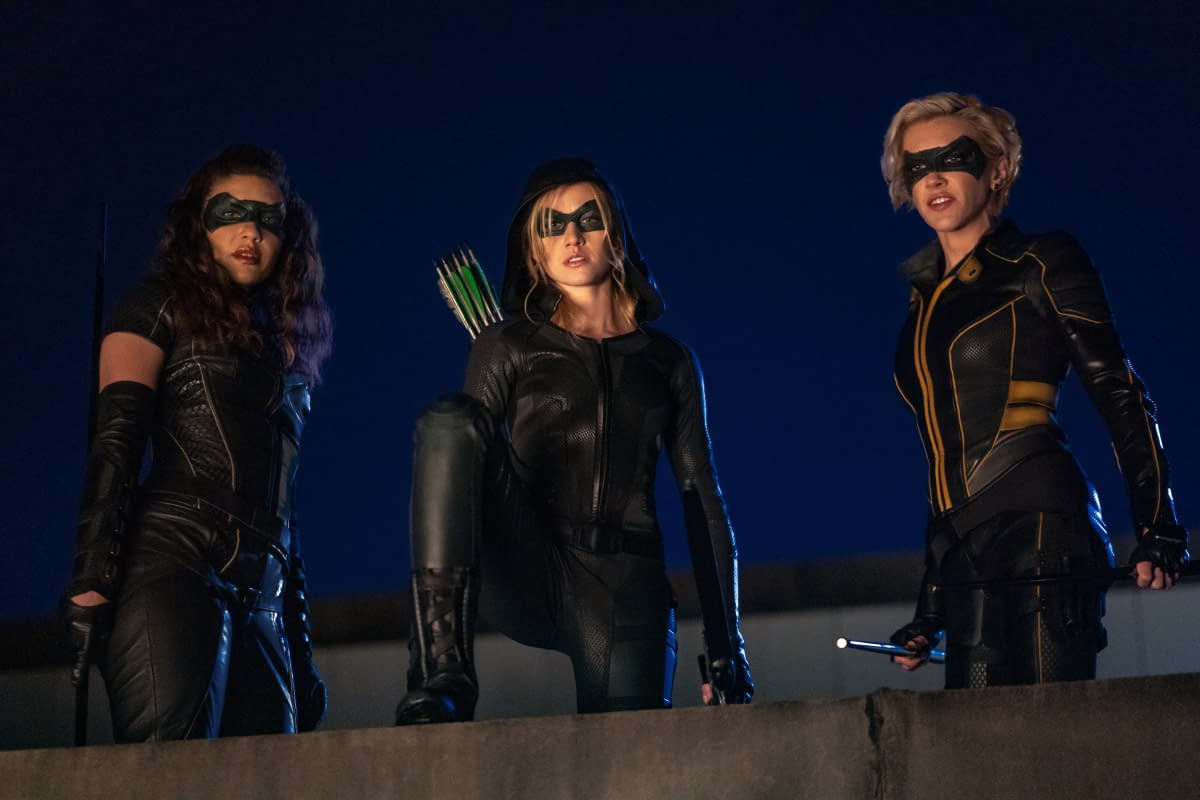 "Arrow" Season 8, Episode 9 "Green Arrow and the Canaries" / "Livin' in the Future": It's the year 2040 in Star City and Mia Queen (McNamara) has everything she could have ever wanted. However, when Laurel (Cassidy) and Dinah (Harkavy) suddenly show up in her life again, things take a shocking turn and her perfect world is upended. Laurel and Dinah are tracking a kidnapping victim with direct ties to Mia and they need her help. Knowing it will change everything, Mia can't help but be a hero and she, Laurel and Dinah suit up once again to save the city. Tara Miele directed the episode written by Beth Schwartz & Marc Guggenheim & Jill Blankenship & Oscar Balderrama.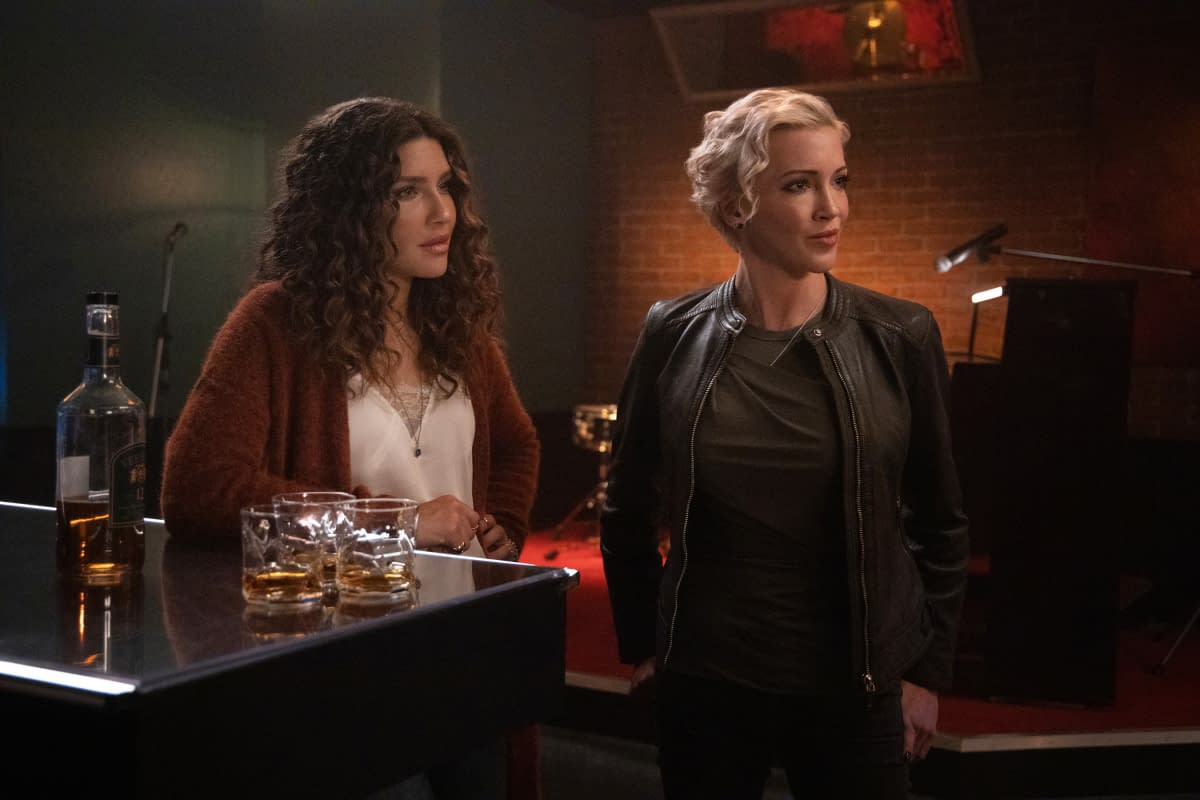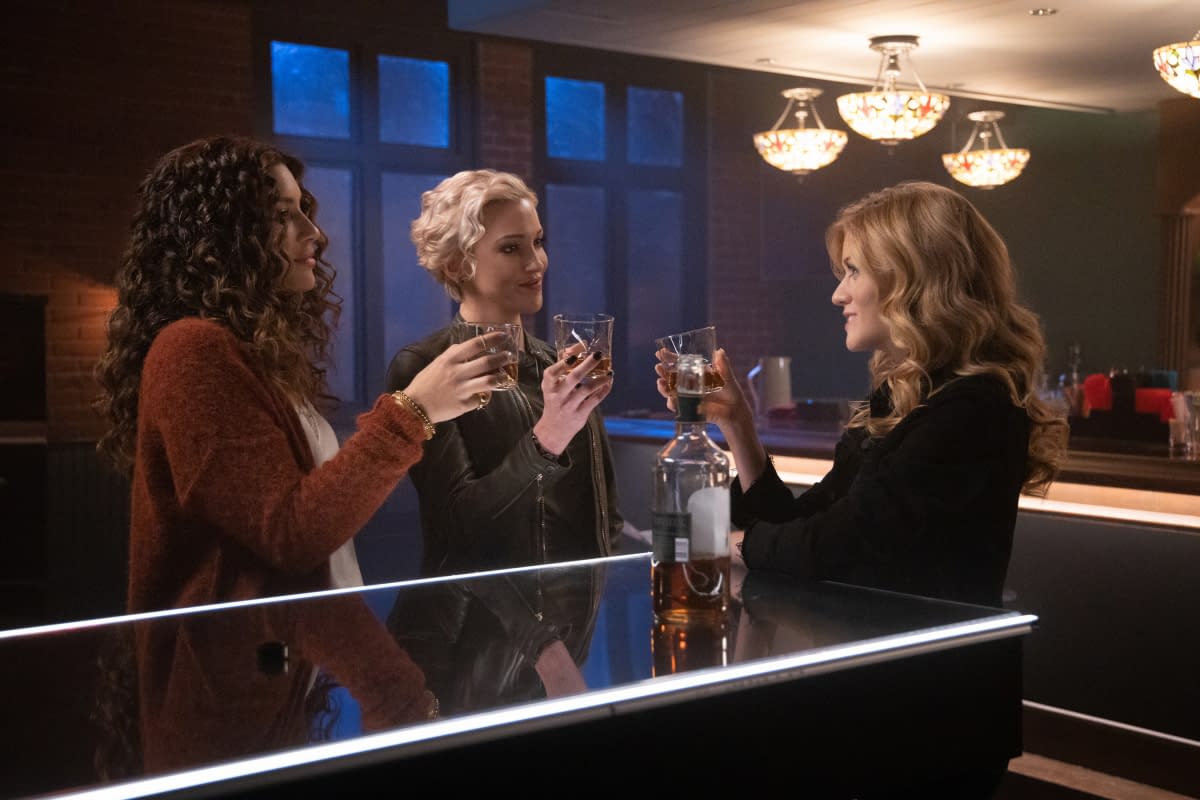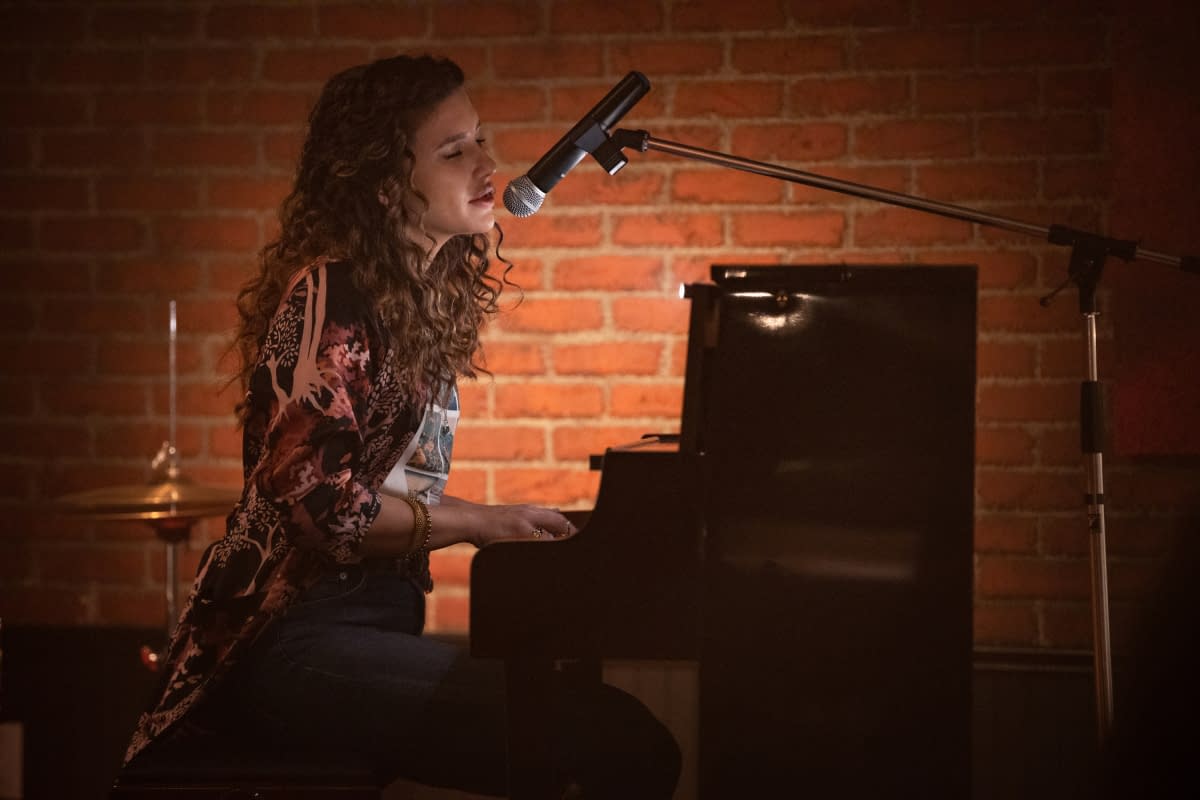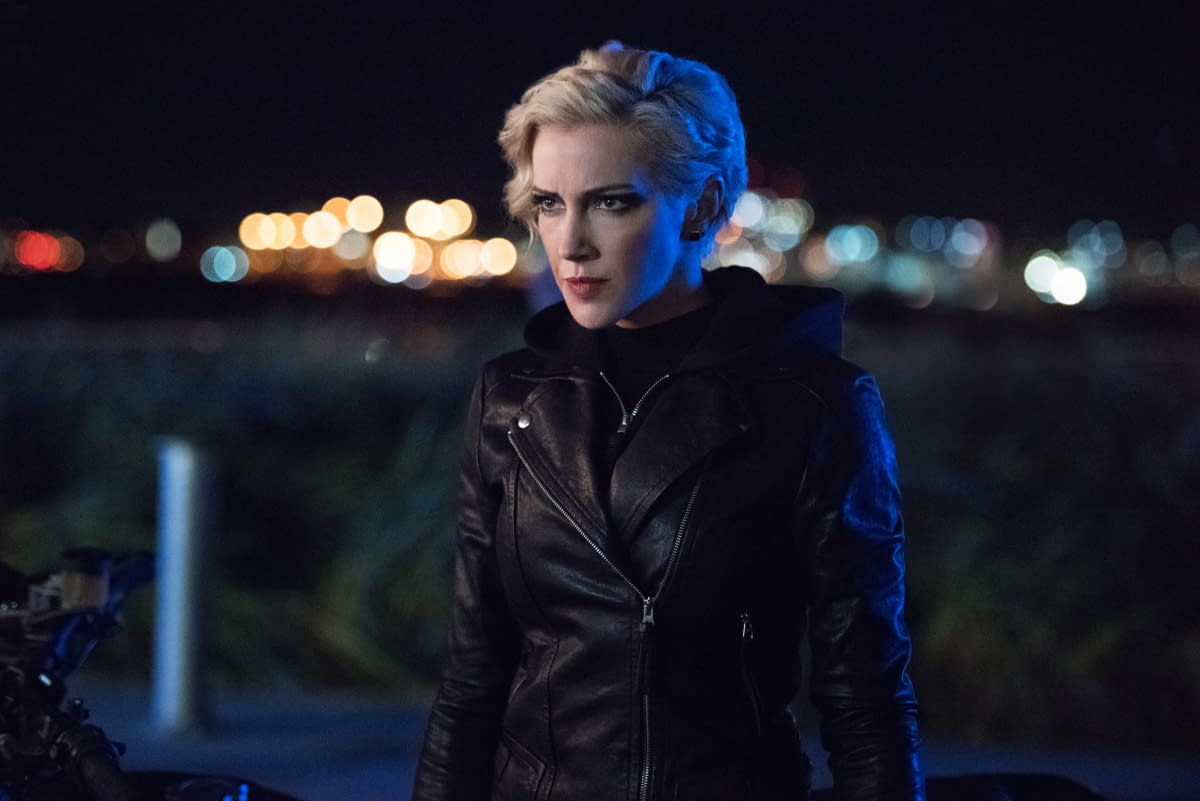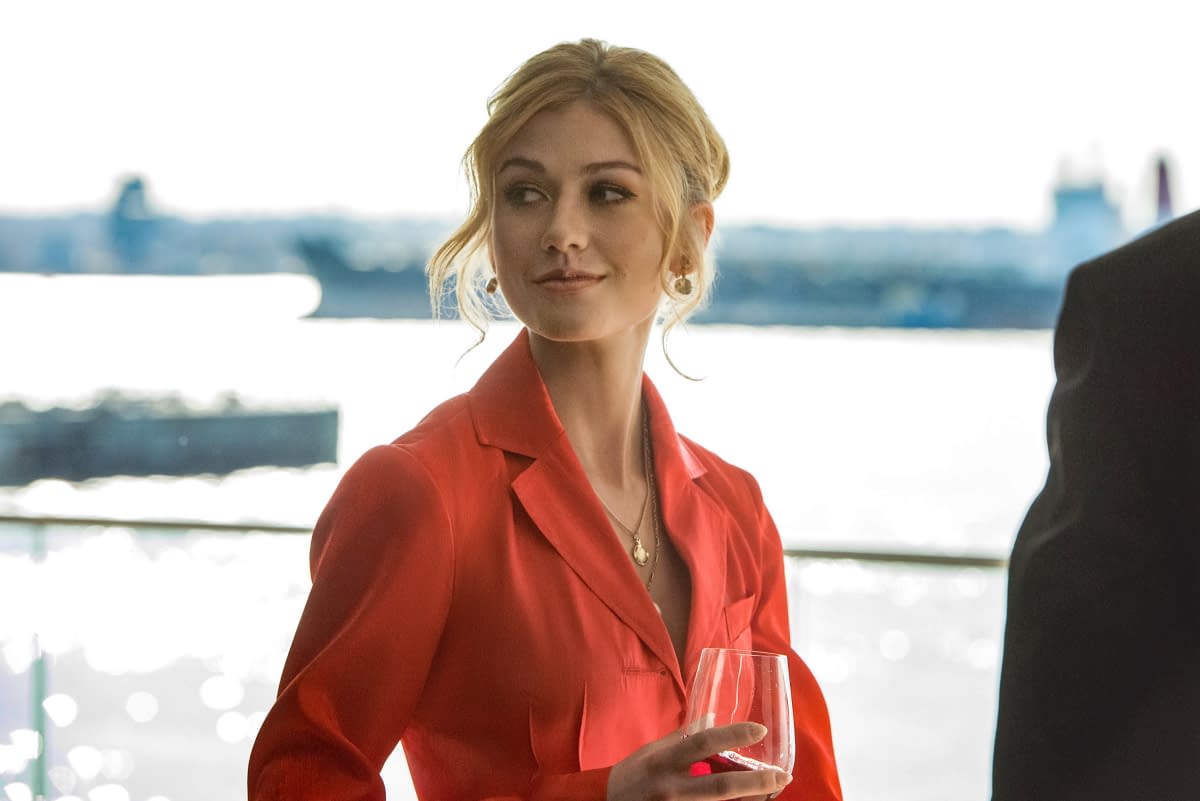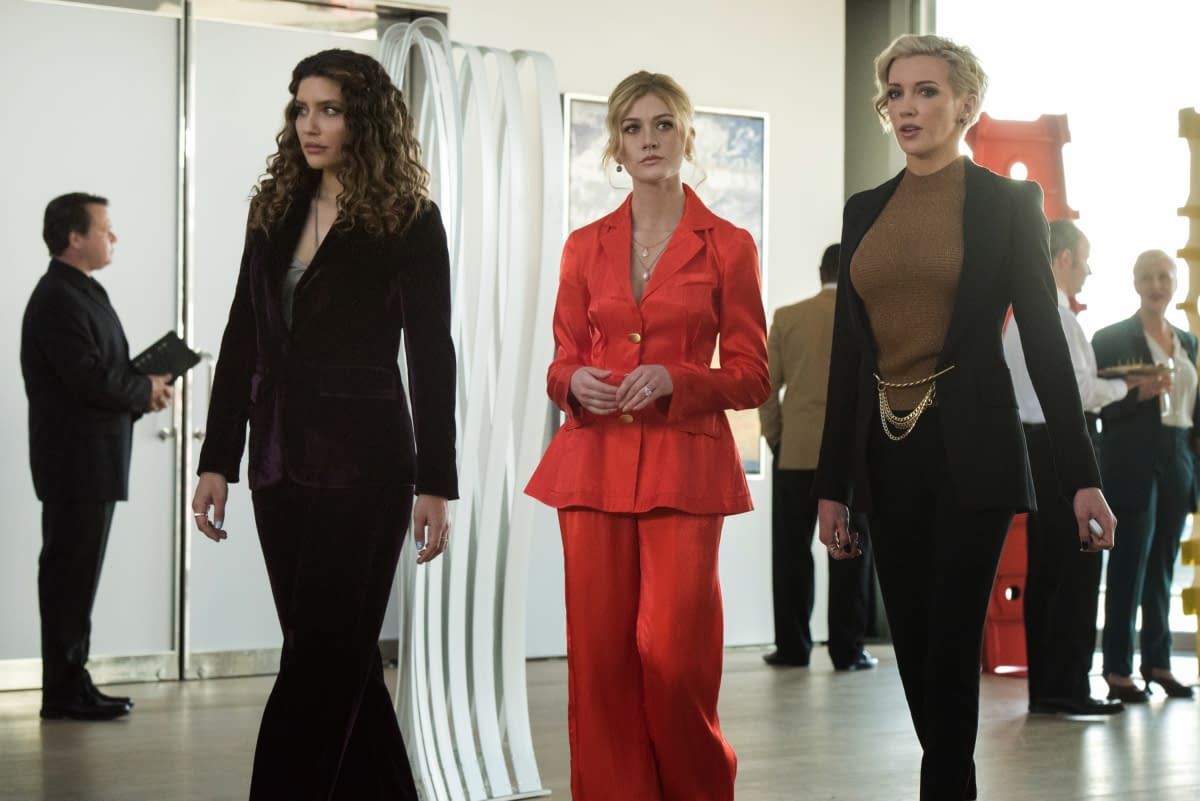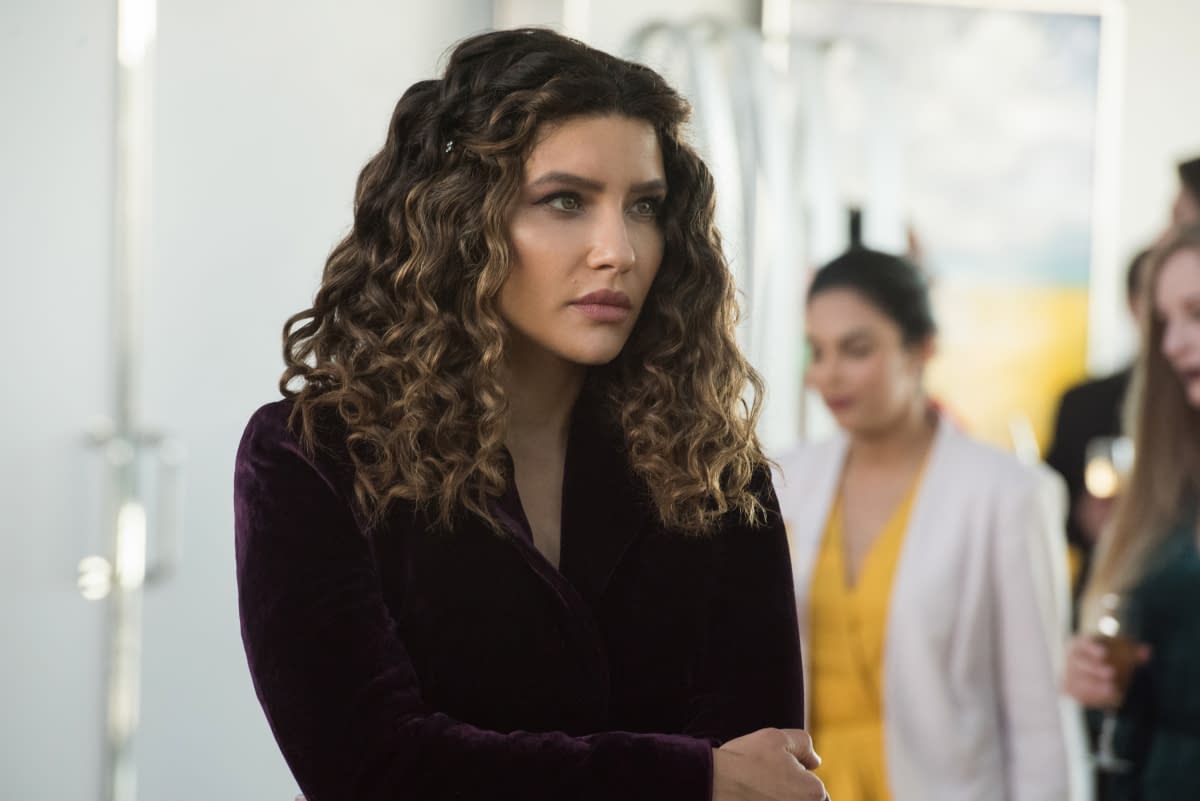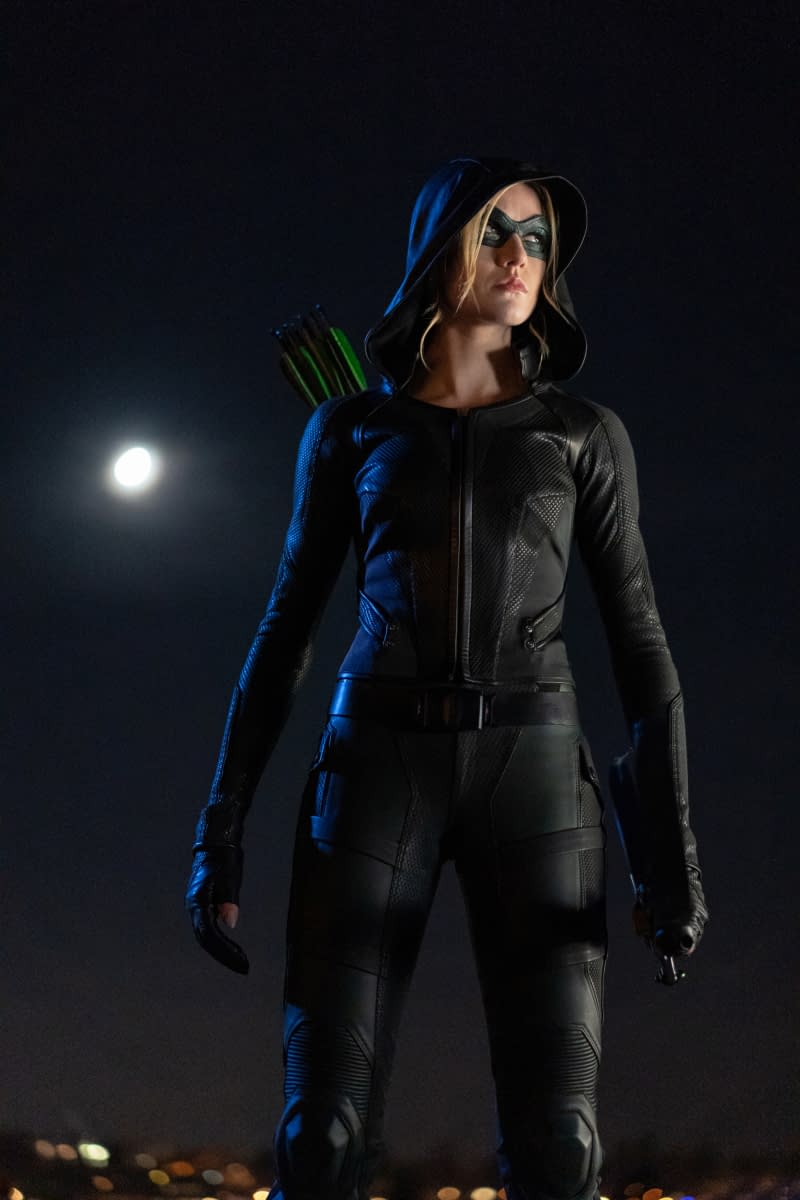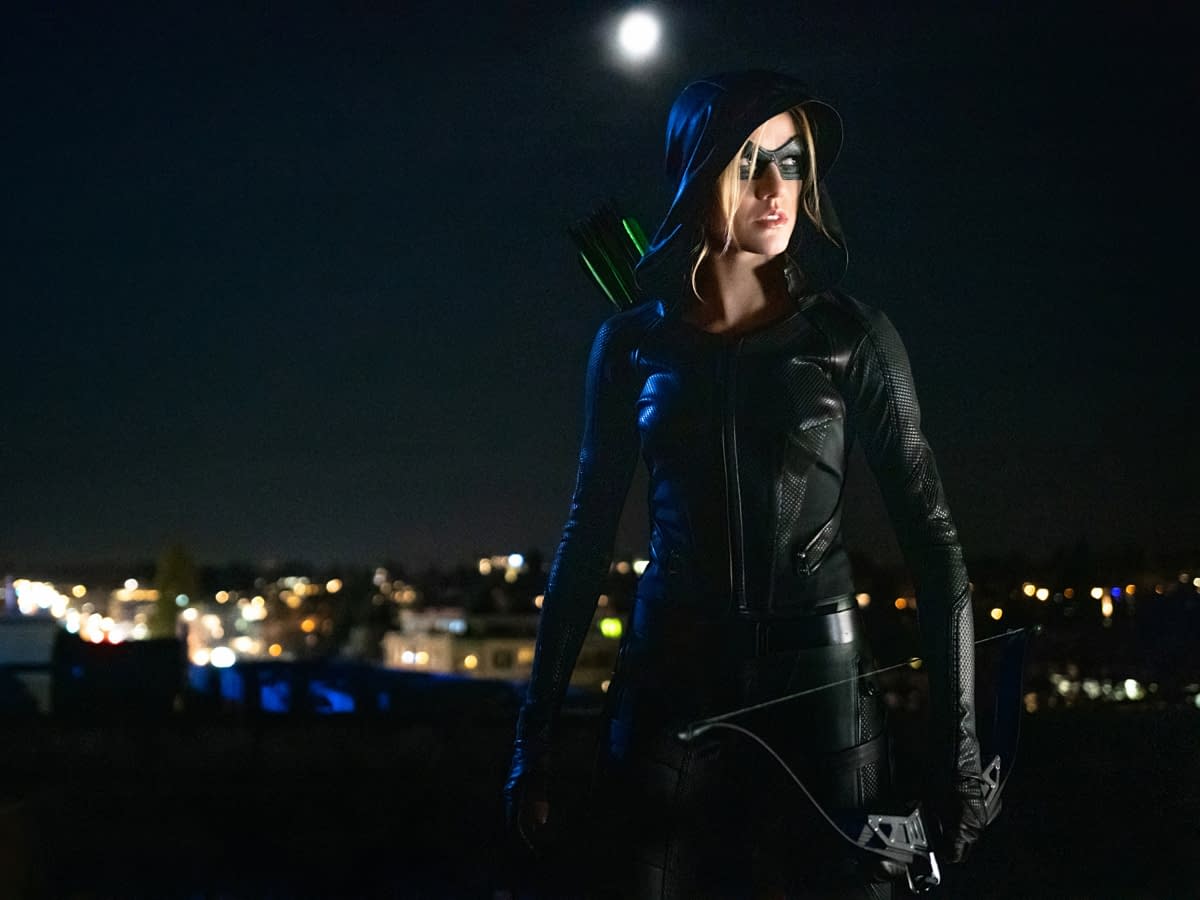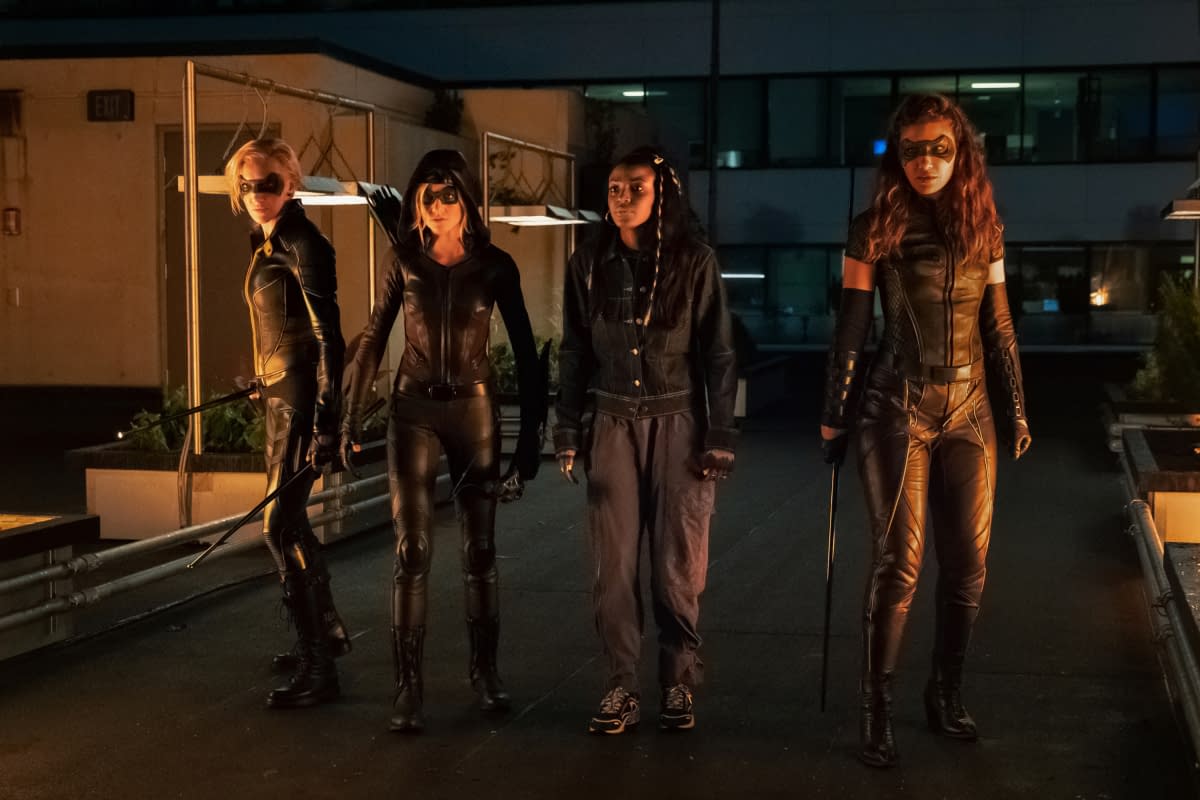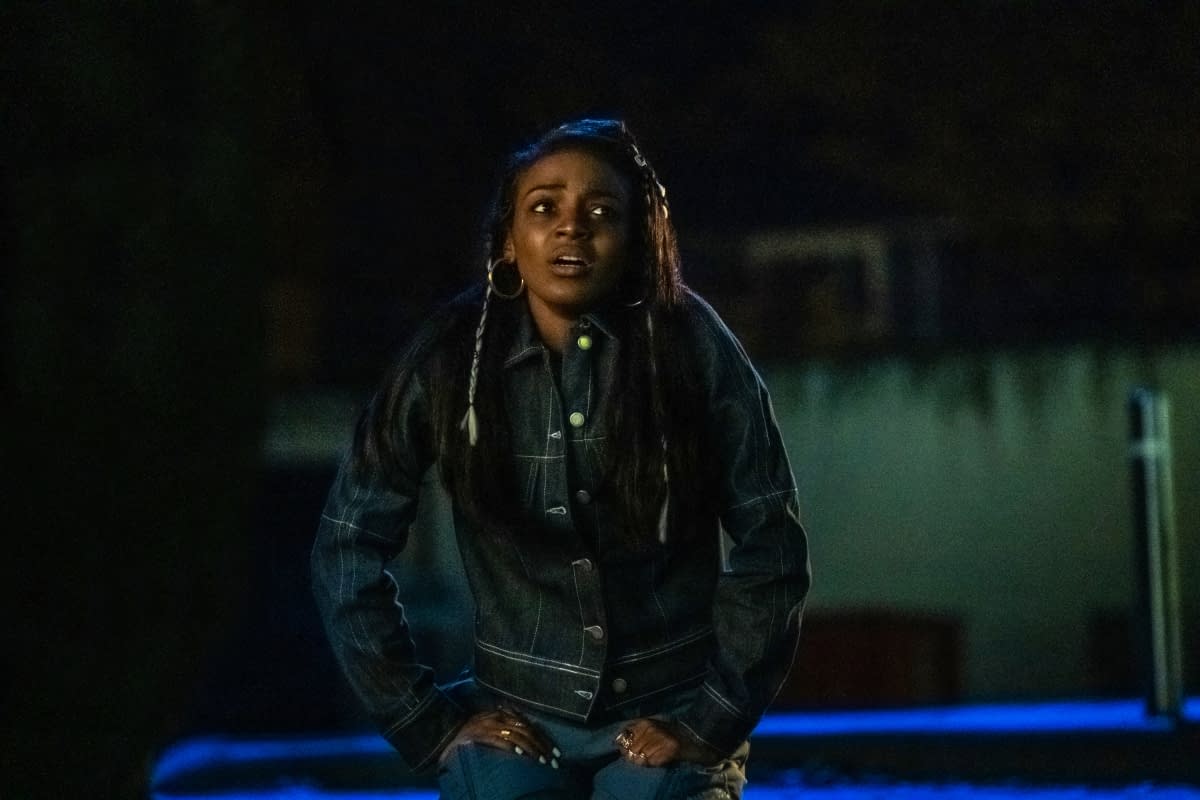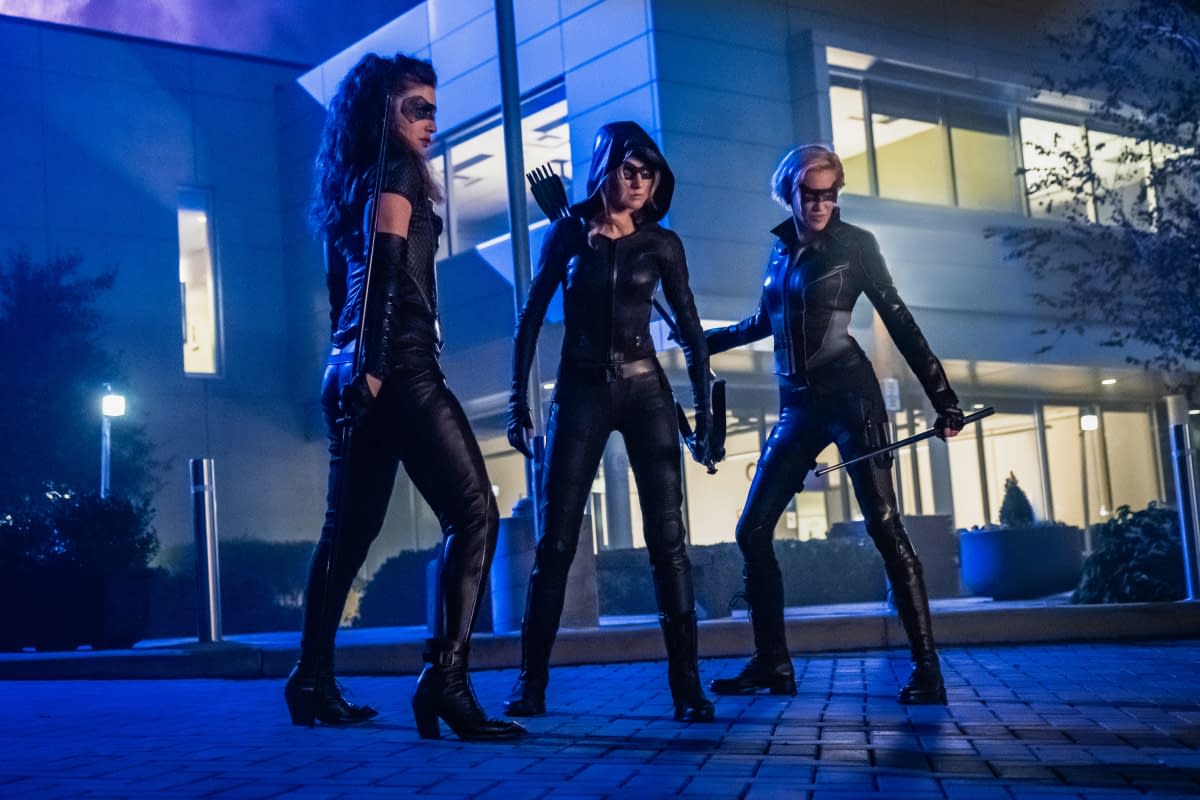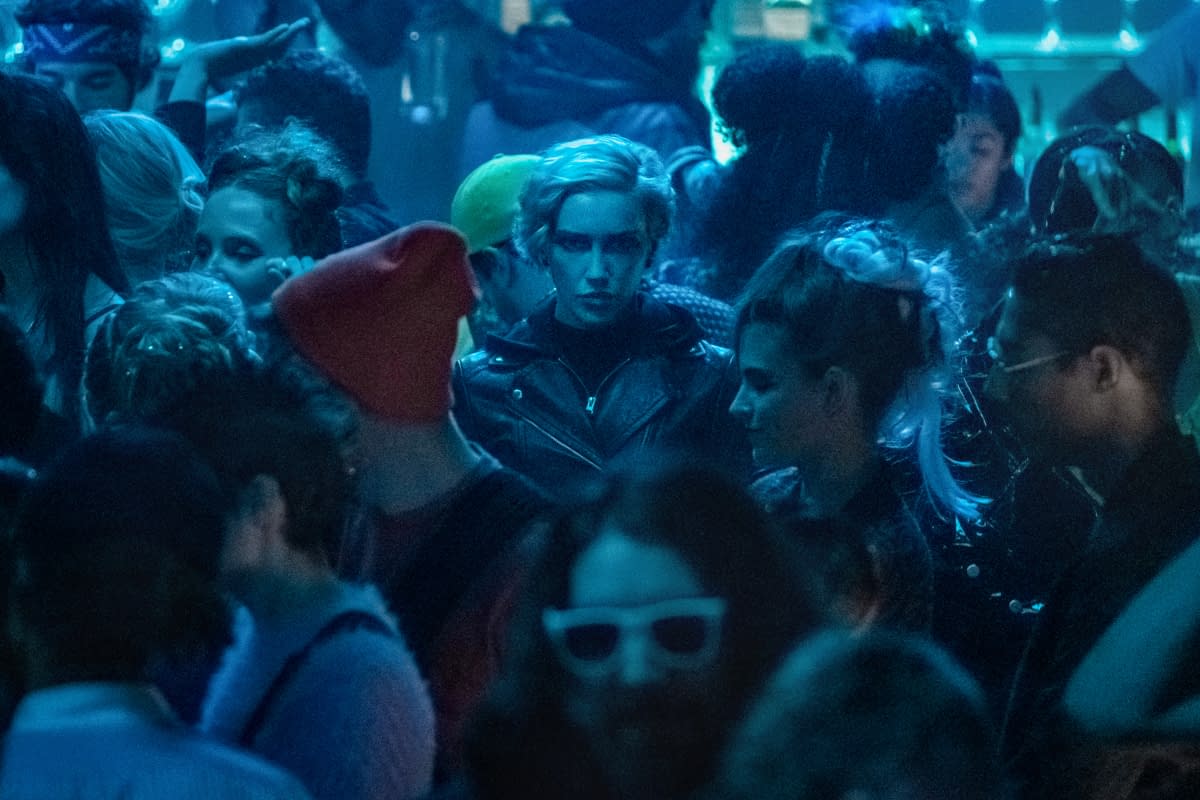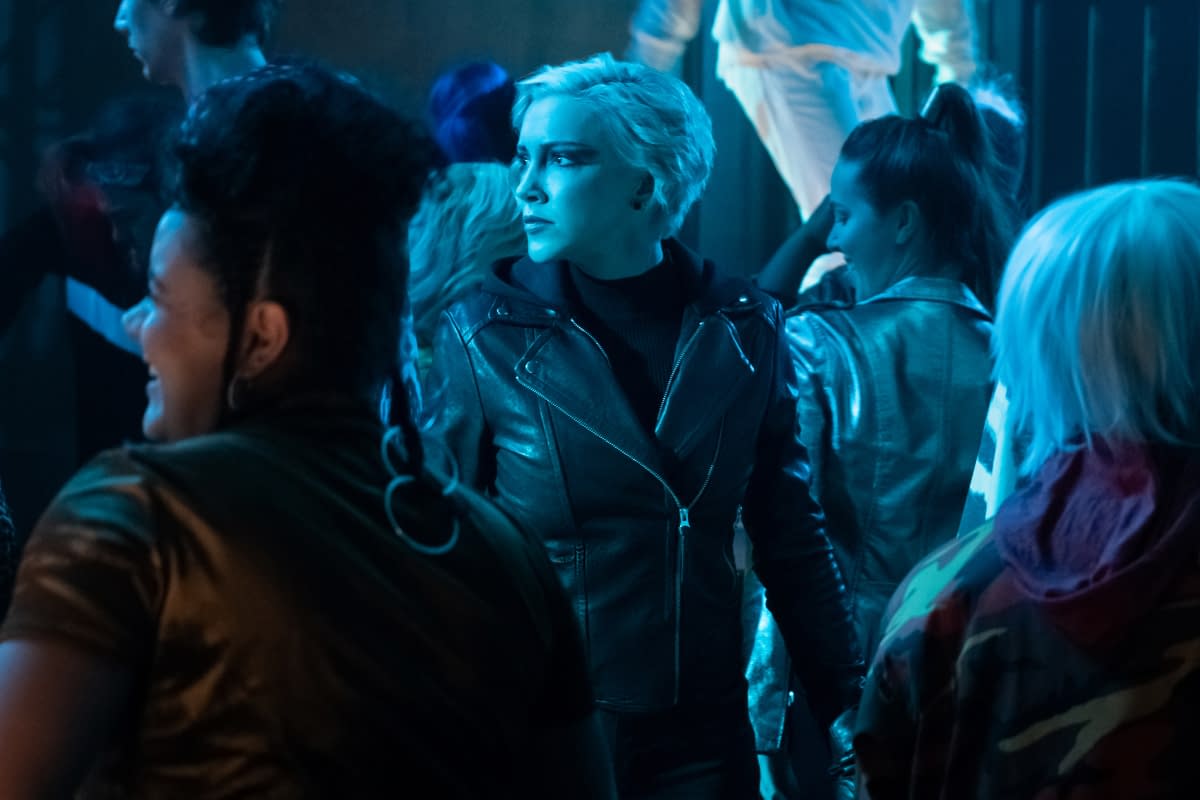 In October 2019, McNamara wished fans a fine Monday morning by marking the first day of work on the spinoff's backdoor pilot with a few kind words:
Spinoff pilot day 1! 🏹💚💥 #ARROW #MiaSmoak #GreenArrow @CW_Arrow @TheCW pic.twitter.com/nXfe2IAx6Z

— Katherine McNamara (@Kat_McNamara) October 21, 2019
Written by Beth Schwartz, Marc Guggenheim, executive producer Jill Blankenship, and co-executive producer Oscar Balderrama, the pilot episode is directed by Tara Miele (Batwoman). Berlanti Productions and Warner Bros Television will handle production.
Enjoyed this article? Share it!