Ballroom Culture: Category is Television II: Voguing, Clubs & "Pose"
So, you know about how ballroom culture originated – oh, what's that? You don't? Well, read the first part of my look back on ball culture and its history and journey as a staple in popular culture and television here. Then come back to trace the history and influence of balls and the culture from 1990 to the present. Okay! Now that you're all caught up, let's dive in, shall we?
Category is: Vogue Era
I touched on this a little at the end of the last article, but Madonna's Vogue really catapulted ball culture from the obscure queer underground of New York into the spotlight of more mainstream culture. That was just the start of the "vogue era" in LBGTQ media and representation; the Sundance doc Paris is Burning brought not only the signature dance into the spotlight, but the rest of the components of the walk as well as the culture at large.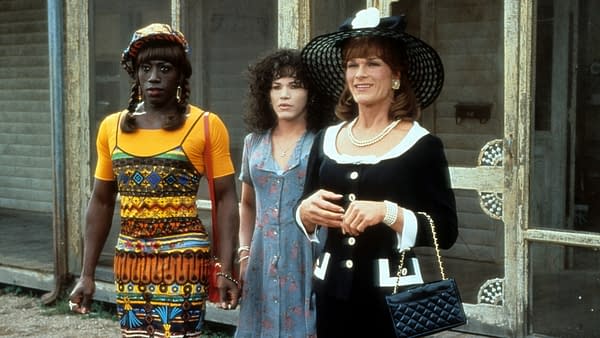 This led to mainstream embracing bits of gay culture instead of ignoring or shunning it. It became a little less of a taboo by the 90s, and by 2000 you had celebrities coming out, drag queens in films like The Birdcage and To Wong Foo, Thanks for Everything! Julie Newmar. Gay culture was coming into the mainstream, especially ballroom culture's impact on the gay culture that was now pretty mainstream.
Category is: Club Culture
Gay bars and clubs with entertainment are absolutely nothing new, they've existed for ages, but they really started to resemble and shape drag as we know it today through club culture. But how does this subset factor into ball culture? Excellent question. Gay clubs and the drag entertainment at said clubs originated from balls, and queens were hired as lounge acts as a way to celebrate gay culture. Enter: talent queens. The booker is hiring entertainment; it's not enough just to walk the runway and look fierce – you need to have an act, like dancing, singing, or comedy. Comedy most often came in the form of either stand up or lip-sync, because music is so integral to not just ball culture, but club culture too. The club kids want something they can dance to, and stand up jokes ain't it, sis.
So we have queens lip-syncing and performing in gay clubs that are now stepping towards becoming fully mainstream. How does this factor into balls? Well, queens are born from a drag mother. More often than not, drag mothers, especially back in the day, came up through the ballroom scene. They teach their drag daughters how to wear their faces, what to wear, how to walk, dress, act…and they teach them how to walk. They teach their drag daughters the same way they learned: by walking for their house at balls.
Unless you're in a very small town with gay clubs, but no ball culture (which is happening now more than ever thanks to the internet and Instagram queens), queens came up through houses, if not full-on balls. Who remembers the "fork in the garbage disposal" dance that went viral? This is the perfect example of club culture: they're choreographed dances and numbers for clubs, but they're from House Precious and House LaBeija, which are legendary houses.
Wait, that wasn't clear enough for you? Okay, let me break it down for you, then. There are five components to vogue: hands, catwalk, duckwalk, drops, and floor performance. These judging components are factored in with five additional elements: style, grace, precision, choreography, and attitude. Attitude is everything, honey. So, now that we've broken the classic walk down into its components, let's take a closer look at how these are present in today's full drag performances.
Do you see how the queens incorporate those elements into their lip sync performances? This is the very model of a modern major drag queen, and it's a testament to drag heritage. This brings us squarely into the current era: as I like to call it, the "drag revolution is televised" era.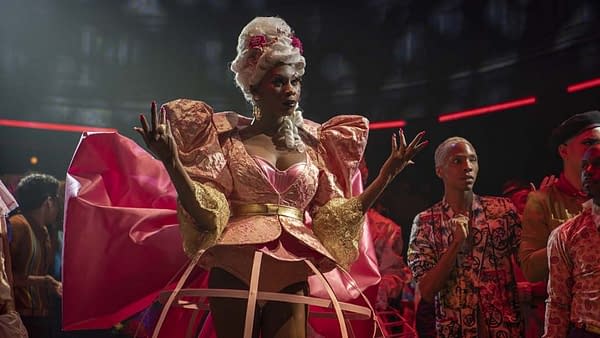 Category is: Current Television
RuPaul started a little show called Drag Race in 2009, and it proved that people would and did care about drag culture, legacy, and queens. Millions tuned in week after week and pretty soon everyone started to take notice. The show has since won Emmys, the tour has sold out shows in multiple cities – and not just tiny little gay bar shows, we're talking legit arenas and theaters. The queens are household names – if you can get on the show, it will catapult you to drag stardom and kick start your career.
But how did a drag queen competition show bring ball culture to the masses? RuPaul introduces the runway each week by announcing the category; a lot of the queens come from the ball or pageant circuit, and the show has brought the vocabulary of the underground ball scene into our everyday lexicon. Category is: realness with words. I'm gagging because that is peak eleganza, but no tea no shade, hunty. Now werk, because you look sickening.
A quick side note about the words of ball culture: there are a ton of vulgarities, but before you clutch your pearls, there's no venom behind it. That's just how it is – words I won't repeat here (mostly slang for genitals and deviations of that) are the norm, and they've always been used in heavy rotation by announcers and MCs. Some shows do tone it down, because well, there are just some things you can't say on television, but the ball community practically invented the "classy/trashy" dynamic, and they use it to absolutely slay.
Since then, shows have not been shy about incorporating drag culture. Ryan Murphy put a queer queen on Glee, which was really just testing the waters for his 2018 deep dive into ball history and culture, Pose. Since the series was released, there has been a flurry of interest in ballroom culture, and it's been delivered in the form of several documentaries and films; My House, a docu-series from Vice, 2019 Cannes film Port Authority, Kiki, and most recently, HBO Max's Legendary – a ball competition series.
No matter how you enjoy ball culture, even if you aren't into it, we as a community owe a lot to those who came before us. Their influence on LBGTQ culture and even mainstream dance, club, and performance culture are undeniable. As we look back on the impact balls have had on the culture at large, let it serve as a reminder to be fabulous, be yourself, and celebrate your differences while supporting one another, despite how different we all may be.