As a man of discerning taste in wrestling and in life, it should be surprising to no one that this humble reporters only drinks the finest coffee brewed using the pour-over method and freshly ground, freshly roasted coffee beans. So you can't imagine how delighted The Chadster was to learn that my absolute favorite wrestler, Baron Corbin, is a coffee connoisseur as well. This revelation came when the Swiss Superman, WWE superstar Cesaro, took to Twitter to ask for coffee bean recommendations from his followers. "Anybody have recommendations for good coffee beans?" Cesaro tweeted. "Small business roasters please."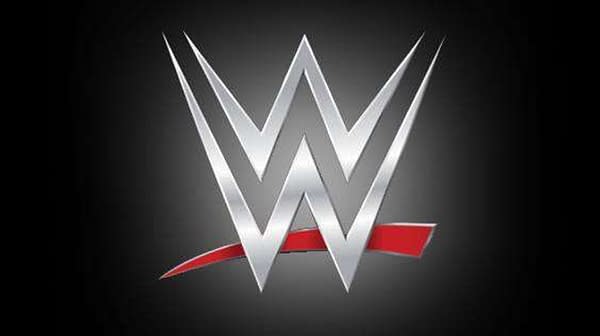 King Corbin responded to the request with a recommendation of the place where he personally buys all of his own coffee beans: Messenger Coffee in Kansas City. I had a look at their website and, unsurprisingly considering the source, it looks totally legit. The site has a featured bean from Peru called Valle Inca on its front page, offering what claims to be "A balanced, medium-heavy bodied coffee that is floral and sweet with delicate notes of oolong tea." The beans are available in a 12 oz portion for around twenty bucks. The Chadster may have to give these a try.
If coffee isn't your thing or if, for some reason I'll never understand, you aren't a fan of Baron Corbin, you can still engage in culinary pleasures in the style of your favorite pro wrestlers. WWE personality Renee Young has been dazzling Twitter all day with her adventure in attempting to replicate a particular corn soup she last tasted in Tokyo, Japan. "Today's adventure: trying to make corn soup like i had in Tokyo," Young tweeted, posting several updates throughout the day as she attempted to attain the desired consistency. Young's soupy pursuit caught the attention of wrestling stars throughout the business, with Xia Brookside tweeting, "I miss this the most," to which Young replied, "It's the best soup of all time. Hopefully my version can stack up in some way." WWE star Natalya tweeted, "Tell me how it goes!" to which Young responded, "Very corny thus far." Ring of Honor Star Cheeseburger got in on the action as well, tweeting, "It upsets me corn soup isn't a super popular thing in America. [crying face emoji]" "It blew my mind when i first tried it," Young replied. "Incredible."
Once the soup was coming along, fellow WWE Backstage star CM Punk chimed in, telling Young, "You put souplantation out of business." Natalya, clearly still captivated, just like the rest of the wrestling industry, by the soup, tweeted, "That looks so good!" Young replied, "Wish i could bring you some!!" Even AEW announcer Jim Ross took a break from hornily liking the tweets of half-naked Only Fans models to ask for some corn soup. "Can I get an invite? 🤠," Ross tweeted, prompting Young to respond, "Always!! But I'll leave you in charge of the grill." At press time, Baron Corbin had not yet weighed in on the corn soup.
Enjoyed this article? Share it!