As Kate Kane (Ruby Rose) continues to fall down "The Rabbit Hole," this week we go "Down, Down, Down" even further in this week's Batwoman. And perhaps most importantly, we finally get the "perfection" we were promised in the first episode as Kate dons her own personal version of the batsuit. So, how's it look? Well, we already saw it in action in the Elseworlds crossover. But thanks to The CW, we get a great first look at it, and a nice preview of it in action:
"You're not Batman"

"That's the point."
Yeah, that dovetails rather nicely into last episode's "You're not Batman." "You wish." exchange. Now taking bets on how many consecutive episodes we get Batwoman being told she's not Batman. Do we have to beat over the head every episode? Apparently so.
But, we also get some great peeks at what might be happening this episode. The best surprise of the entire show so far has been Kate's stepfamily, headed by stepmother Catherine Hamilton-Kane (Elizabeth Anweis), who seems to be up to something. It also looks like she and husband Jacob (Dougray Scott) are in some trouble– in an elevator in the Crows Security building?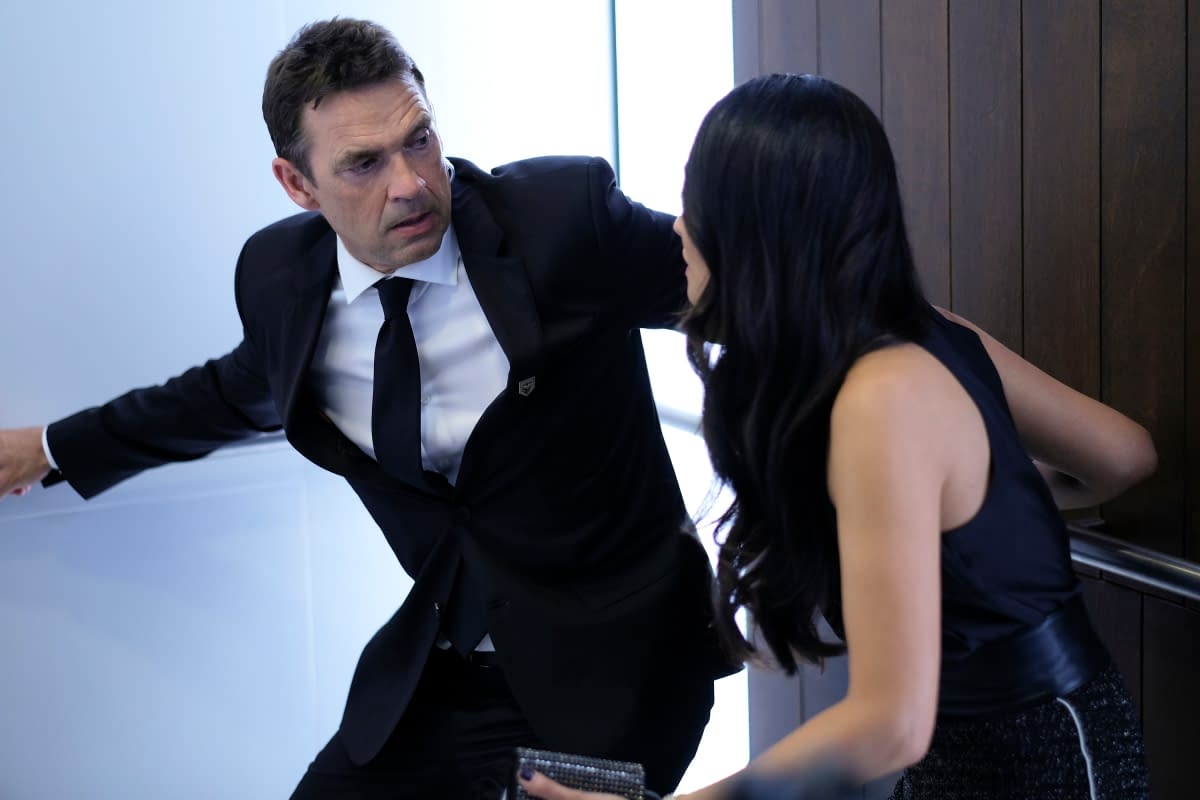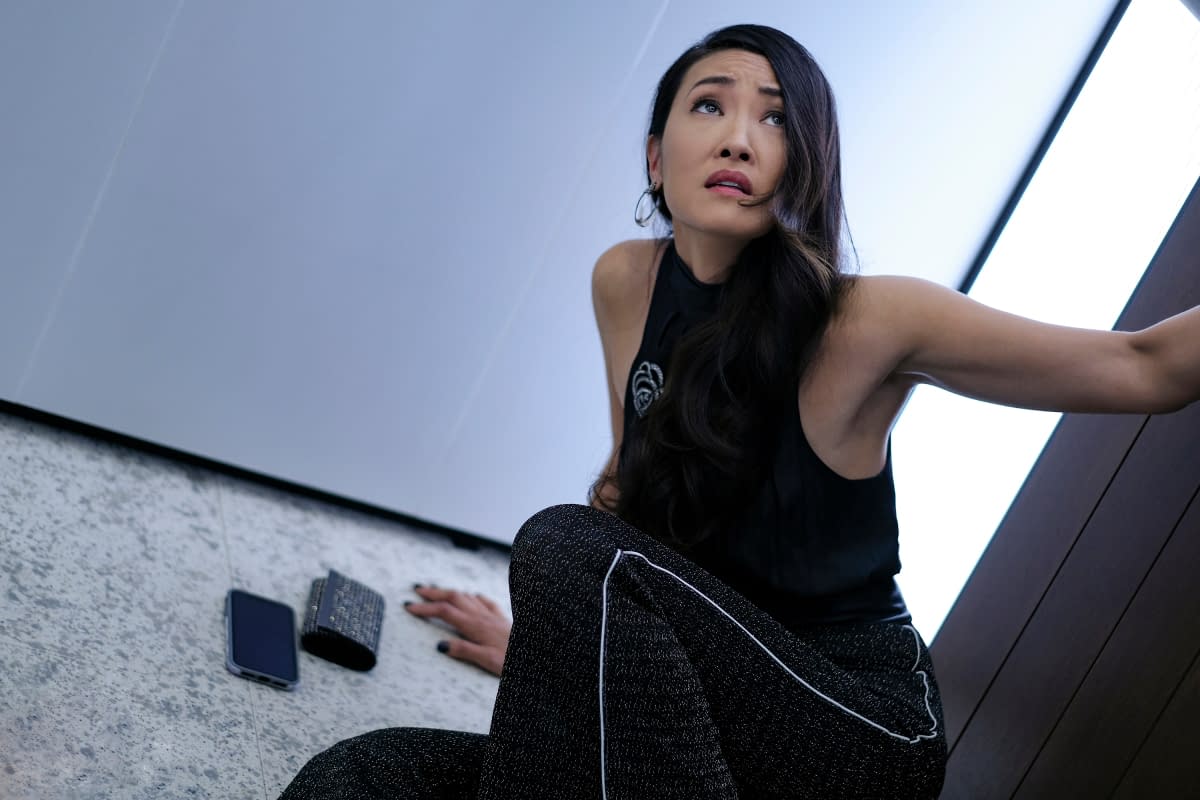 Even better than mother Catherine is her daughter Mary (Nicole Kang) who is fighting Gotham's battles in her own way– providing free medical care to the poor. But here it looks like she's being protected/taken into custody by Kate and Sophie (Meagan Tandy). Hopefully their elevator doesn't meet the same fate.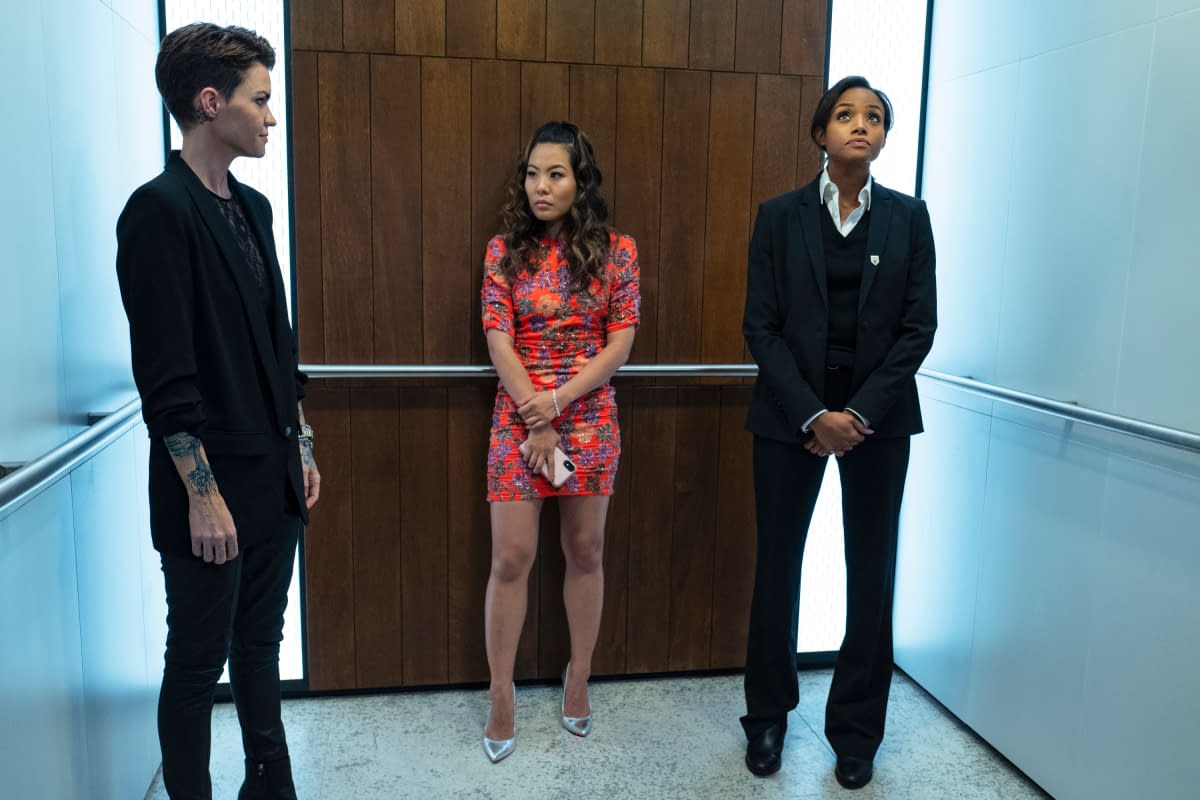 Luke Fox (Camrus Johnson) is looking pretty proud of himself here. Who wants to bet he's finally living up to his father's legacy and is pretty pleased with the new batsuit he's created for Kate?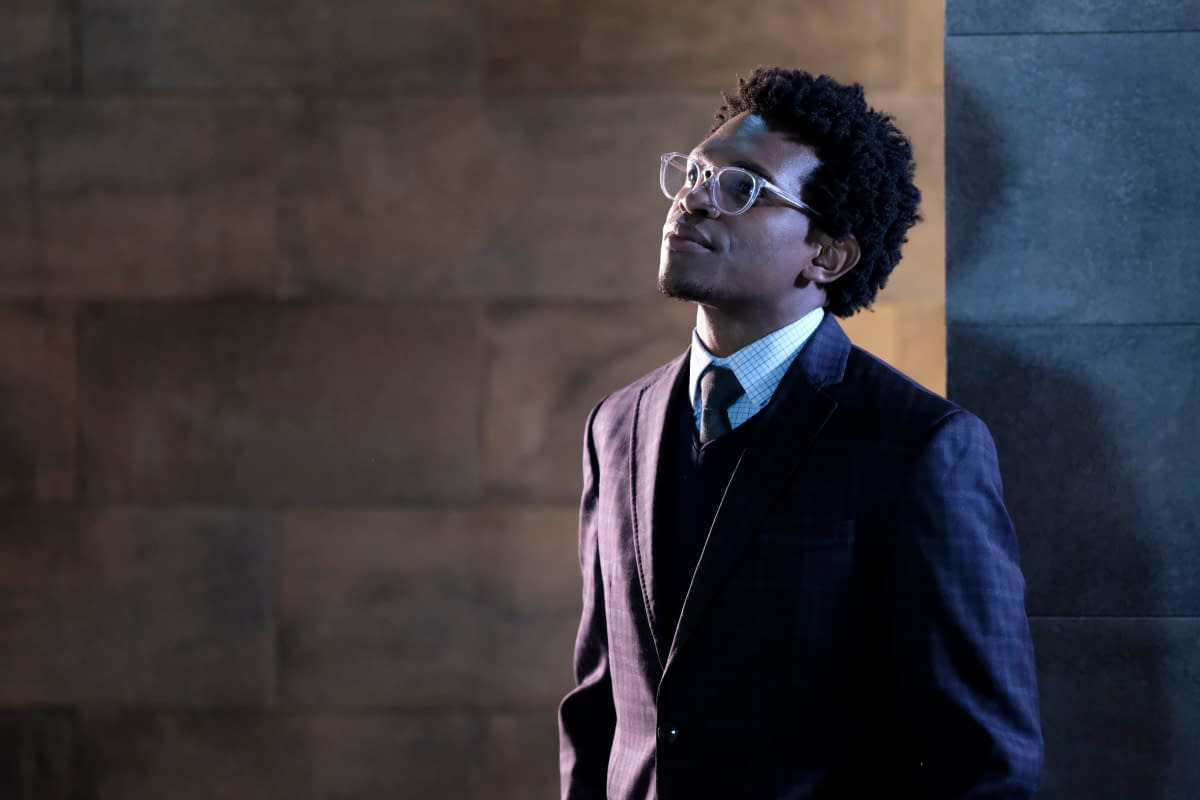 Looks like Daddy Kane is worried here. . . at some sort of party or social function that Kate is also attending? No doubt it's another soiree for the 1% of Gotham that the Crows are providing security for. Who wants to bet Alice is crashing it? Good thing Kate/Batwoman will be there to watch the watchmen.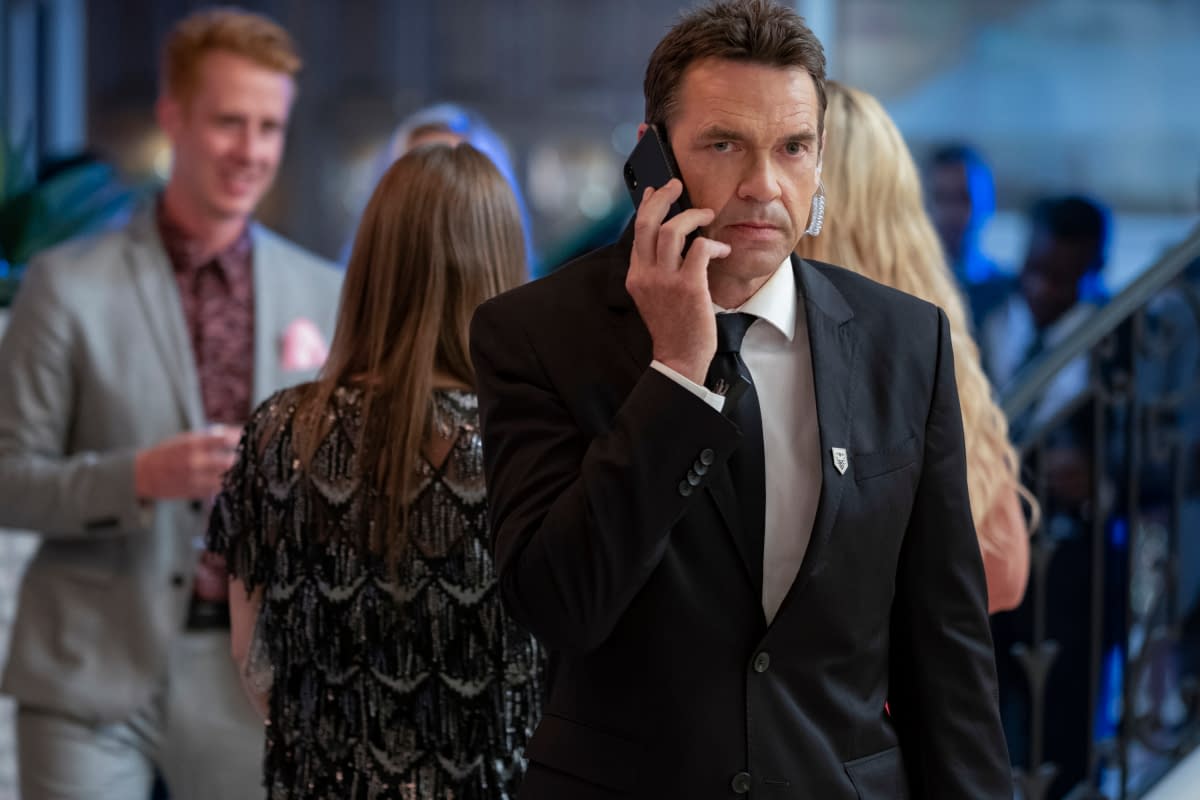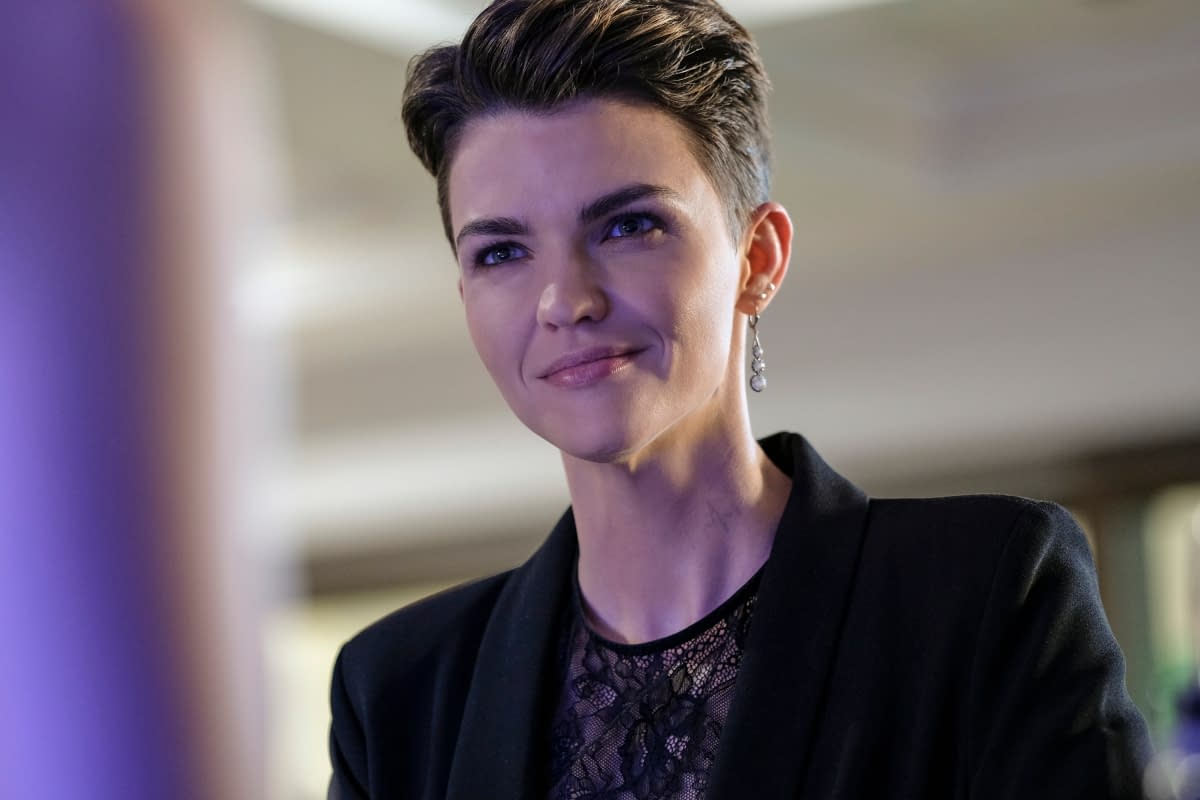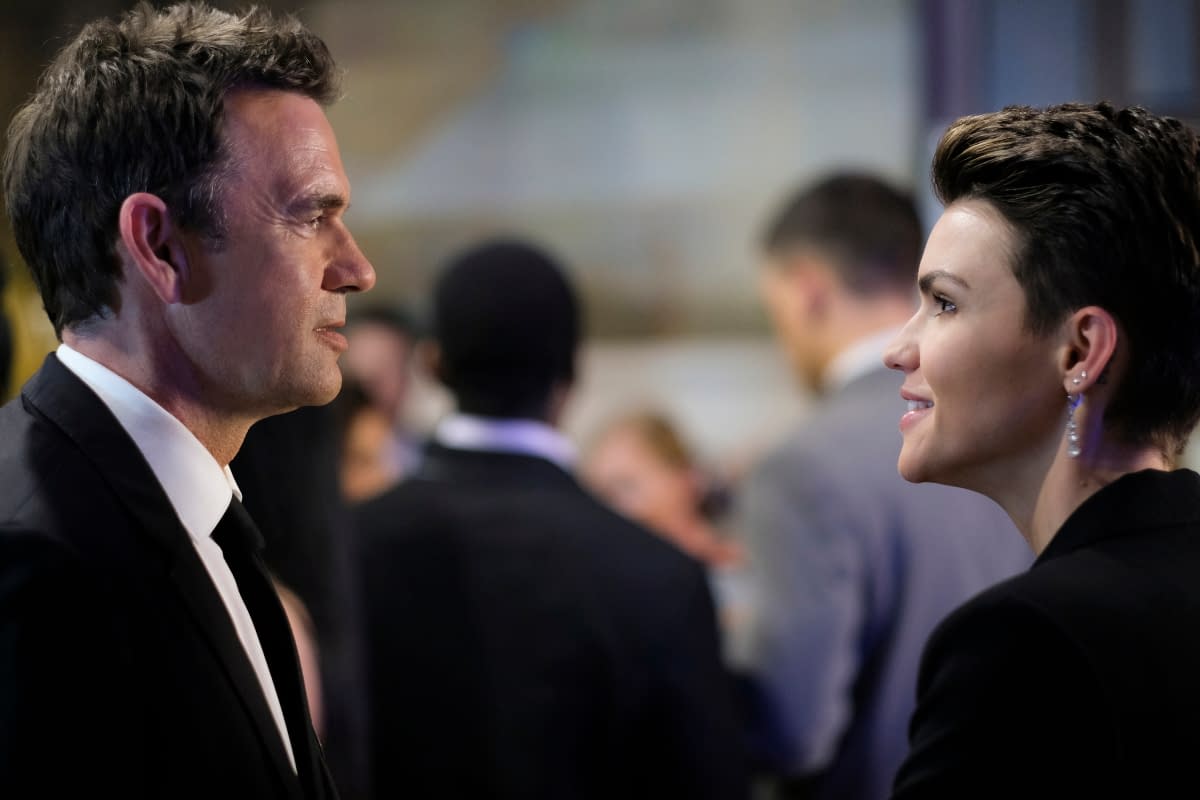 Oh, and look who the heck just showed up. Yup, that's Tommy Elliot (Gabriel Mann), himself a Gotham elite who (spoiler?) becomes the supervillain Hush. To quote some guy on the internet, "ZOMGICAN'TWAIT!!!"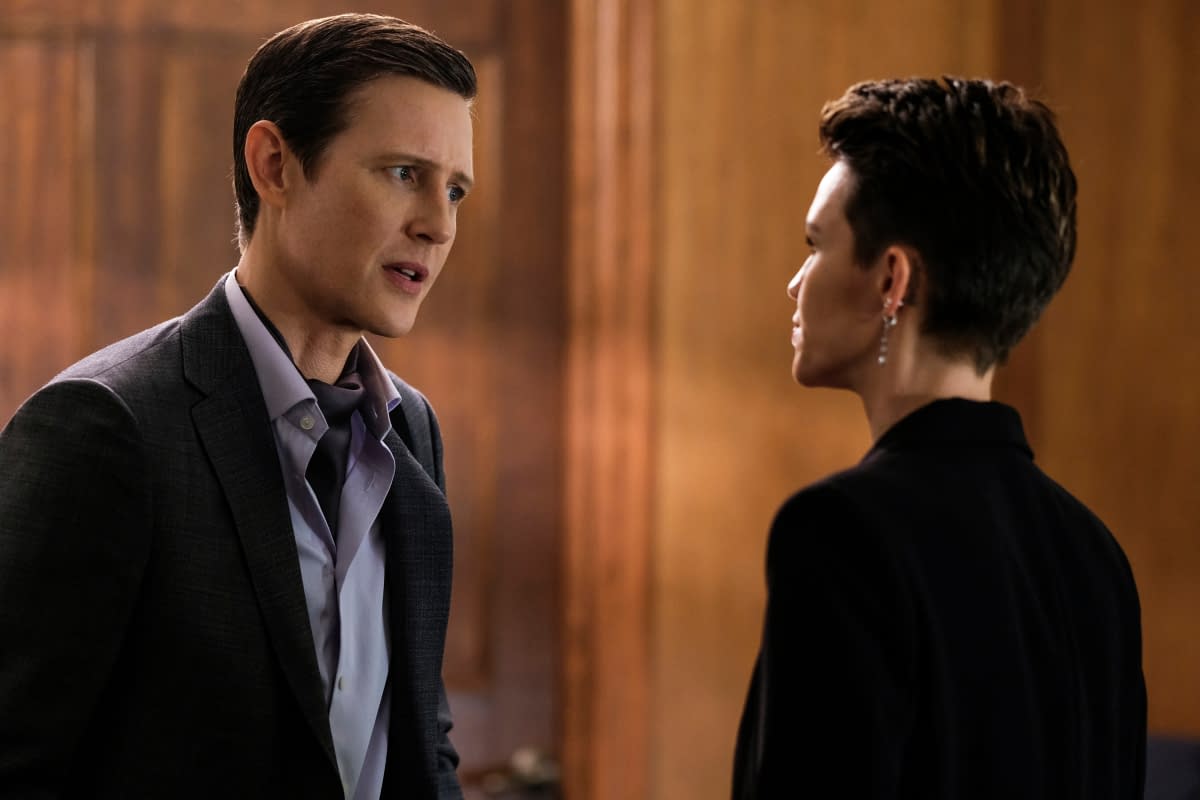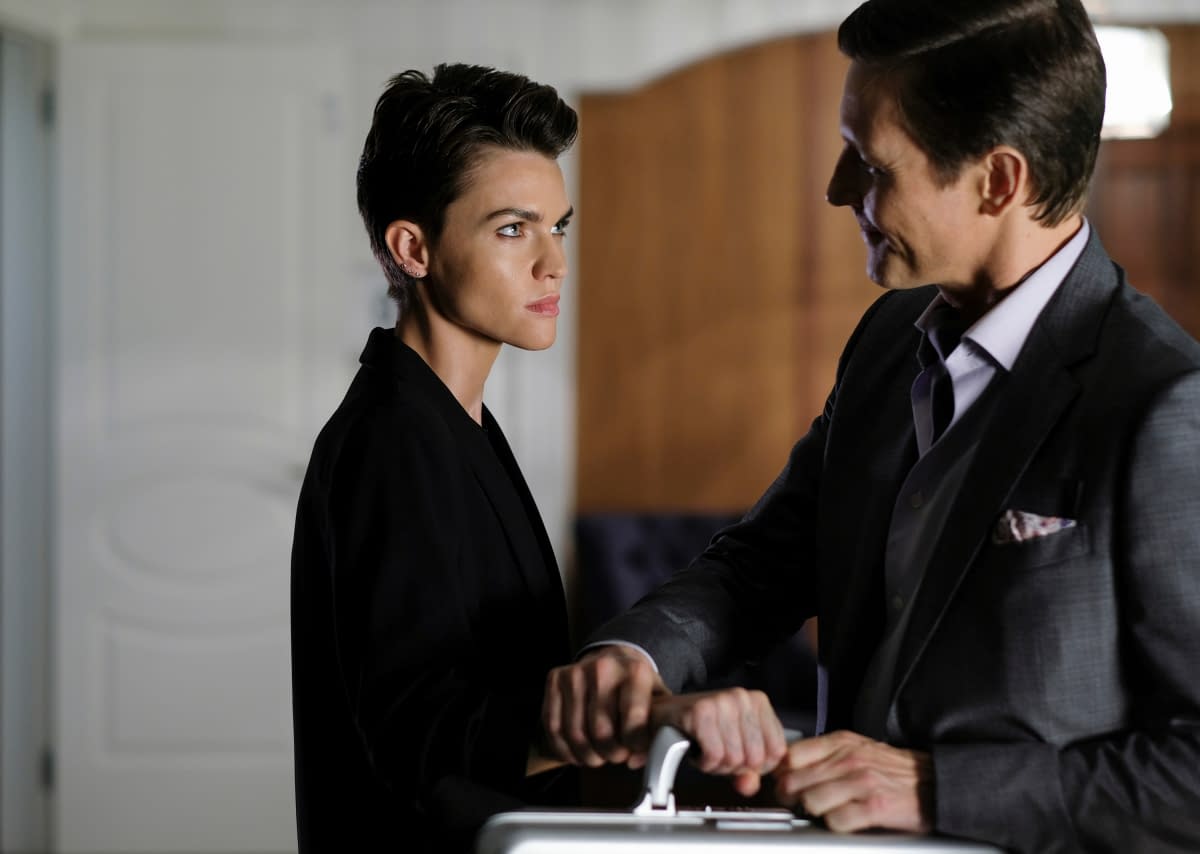 I really love the vibe they're building with Tommy and Kate here. It looks super mansplain-y. If he actually tells her "hush, little baby" or something like that, Kate's gonna "clock him in his mockingbird." (And I will likely throw things at my television)
All will be revealed Sunday when Batwoman returns to The CW at 8pm ET/7 CT.
Enjoyed this article? Share it!